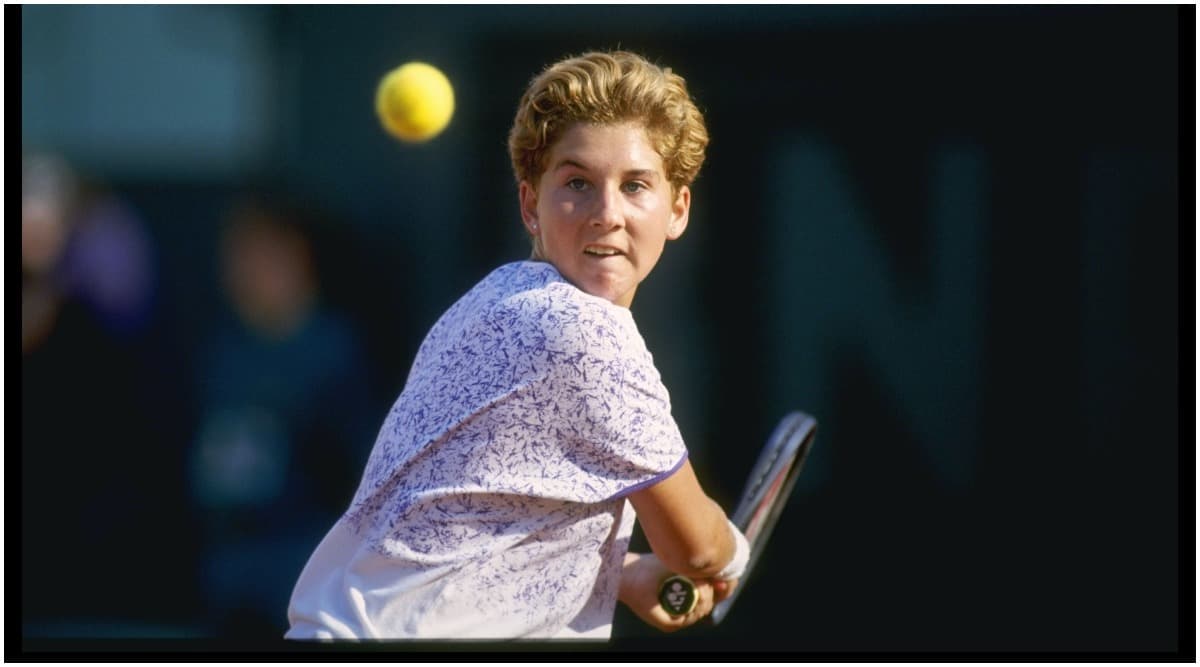 Monica Seles celebrates her 46th birthday on December 2, 2019. Born in 1973, Monica Seles is regarded as one of the greatest tennis players of all-time. Seles first took interest in Tennis at the age of five when her father, a cartoonist by profession started coaching her. Seles followed her brother Zoltan into Tennis and both even partnered for their first-ever amateur tennis tournament in doubles. She was already Yugoslovakia's best junior tennis player by the time she turned professional in 1989. A year later she went on to become the youngest ever French Open champion when she beat Steffi Graf at the 1990 French Open. This, however, wasn't the first time Seles was defeating Graf. Prior to the 1990 French Open, she had beaten Graf in three amateur tennis finals and won nine consecutive tournaments.
That possibly didn't go down well with an obsessed fan of Graf, who decided to take the matter on his hands and make Seles pay for those wins over Graf. Seles was at her career-high in 1991 and 1992, in both of which she ended the year as World No 1 and reached the finals in 33 of the 34 tournaments that she participated in. She had overtaken Graf as the World No 1 in 1991 and also won all the three Grand Slams (French Open, US Open and Australian Open) that she had participated in while also winning 10 of the 16 tournaments she played. It was same in 1992, where she successfully defended all three Grand Slams and also reached the finals at Wimbledon where she lost to Graf.
Seles returned the favour at the 1993 Australian Open beating Graf to make three wins in four Grand Slam meetings against the German before overcoming Navratilova at the Virginia Slims in Chicago. Months later during on October 30, 1993, during a quarter-final clash against Magdalena Maleeva at Hamburg (Germany), Seles was stabbed at the back by a Deranged Steffi Graf Fan. The on-court injury, while Seles was resting at a mid-game break, not just killed her then prospering Tennis career but also ended the prospect of a bright future. At the time of the incident, she had already won eight Grand Slam titles and held the No 1 rank in women's tennis for two successive years. The injury took away two years from her Tennis career, which potentially were supposed to be her golden period and although Seles returned in 1995, she was never the same player she once used to be.
Monica Seles Was Born On December 02, 1973 To Ester And Karolji In Novi Sad, Serbia.

Seles Became The Youngest French Open Champion At 16 Years And 6 Months After Beating Then World No 1 Steffi Graf In 1990 French Open.

At The Time Of Her 20th Birthday, Seles Had Already Won Eight Grand Slams Including Three French Open And Australian Open Titles.

Seles Was Stabbed At The Back By A Deranged Steffi Graf Fan During A Quarter-Final Match Against Magdalena Maleeva On April 30, 1993.

She Remains The Youngest Player To Be Ranked World No 1 In Women's Tennis.

Seles Forayed Into Entertainment Industry By Appearing In The TV Sitcom 'The Nanny' And Reality Show 'Dancing With The Stars.'

Seles Has Also Authored Books Like "Getting A Grip: On My Body, My Mind, My Self" And "The Academy."
Time named Monica Seles as one of the "30 Legends of Women's Tennis: Past, Present and Future" and rumours are still rife that she could have or had the potential to become one of the most accomplished female tennis players of all-time has she not been stabbed. Seles made a return into the Tennis circuit two years after her injury but having endured issues with eating disorder and forced to undergo several therapy sessions to psychologically overcome the shock of 19993.
The horrifying video of Seles, then on 19-years of age, clutching her back and falling to the turf moved the entire universe of Tennis. Günter Parche, the abnormal fan that stabbed Seles was forced to the ground by the spectators and was later arrested. But the impact of that attack left Seles unconscious and took away two years from her once glittering Tennis career. Those two years, which ideally should have been her golden period and although Seles did return two years post the stabbing incident, She could win only one Grand Slam.