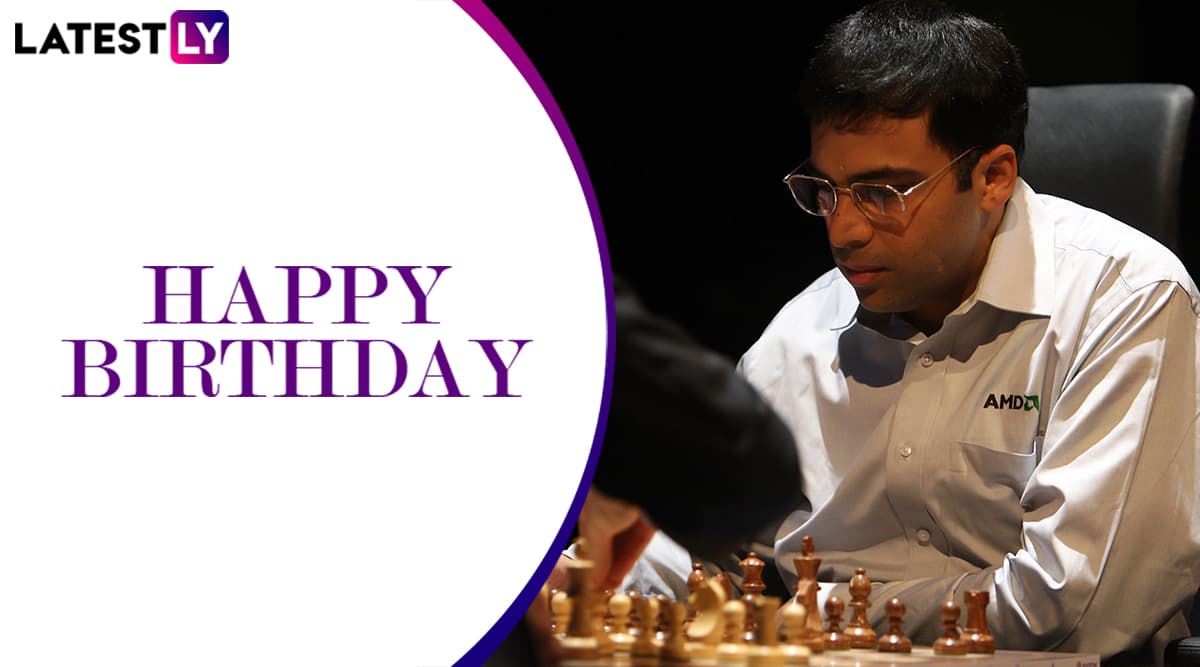 Viswanathan Anand celebrates his 50th birthday on December 11, 2019 (Wednesday). Born in 1969, Viswanathan Anand is India's first-ever Chess grandmaster. He became a grandmaster at the age of 18 in 1988. Anand was introduced to Chess by his mother Sushila, who was a Chess freak and played Chess with Anand since his young age. Although it was his mother, who first introduced tan six-year-old Anand to Chess, he developed and learnt the game in the Philippines where the family lived in his younger days as Viswanathan's father was contracted as a consultant by Philippine National Railways. He is often credited for mapping India's path in the game of Chess. On Viswanathan Anand's 50th birthday, take a look at some interesting facts about the "Tiger of Madras."
Success in Chess came early for Anand. He was already a Juinor champion by the age of 14 in 1983. In 1984, Anand won the Asian Junior Championship which gave him the title of International Master (IM) making Anand, 15, the youngest ever Indian to be honoured with the International Master title. At 16, Anand became the National chess champion for the first time and successfully defended his crown for the two years before also becoming the first Indian to win the World Junior Chess Championship.
Viswanathan Anand was born on December 11, 1969, to Krishnamurthy Viswanathan and Sushila at Mayiladuthurai in Tamil Nadu

Anand had won the Chess Oscar a record six times in 1997, 1998, 2003, 2004, 2007 and 2008 making him the third-most Oscar-winning chess player

Viswanathan Anand was the first sportsperson to be honoured with Padma Shri and Rajiv Gandhi Khel Ratna awards

Anand has a planet 4538 Vishyanand named after him in the universe

Viswanathan Anand at the age of 18 was India's first chess grandmaster

At 15, Viswanathan Anand became the youngest Indian to win international master (IM) title

Viswanathan Anand is the first Indian to win the world junior chess championship and the FIDE World Chess Championship
A year later in 1988 at the 18, Anand became India's first Grandmaster after winning the Shakti Finance International chess tournament. He was awarded the Padma Shri in the same year, making him the first-ever sportsperson to be honoured with the prestigious award. His FIDE World Chess Championship victory in 2000 made him the first Indian to win the title. But lost it two years later before reclaiming it again in 2007. A year after once again becoming the FIDE World Chess Champion, Anand won his first-ever World Chess Championship. Happy Birthday, Vishy!