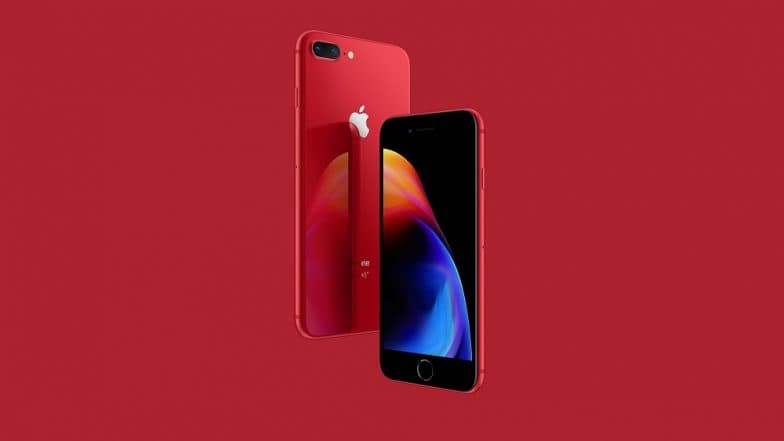 Apple, a Cupertino-based tech giant reportedly will be launching the RED colour variants of iPhone XS and iPhone XS Max in the market soon. The company is expected to launch new variants of iPhone XS Max and iPhone XS later this month. The upcoming variants of iPhone XS Max and iPhone XS are likely to be part of its PRODUCT (RED) lineup. As we have already seen Red color variants from Apple previously, this will not be the first time when the company introduces such variants of iPhones. This piece of information came across from the factory worker who is aware about the plans. WhatsApp Business Beta Version Now Available For Apple iPhone Users.
If this report is to be believed, the new 2018 iPhones will be the first iPhone models with all-new design to join the line-up. As a reminder, Apple launched the red variants of iPhone 8 and iPhone 8 Plus under the PRODUCT (RED) initiative last year in April. This hints the launch of iPhone XS, iPhone XS Max red variants is expected to happen earlier than the regular schedule.
This was initially spotted by iGeneration - a Chinese website from social media website, Weibo. However, there are no other sources that has confirmed such plans of American tech giant. Waiting For iPhone XR Price Cut? Apple's New Cheapest iPhone Selling at Discounted Offline Price of Rs 70,500 in India
The report also underlined that the Red variants of iPhones XS, iPhone XS Max will be rolled to boost the sales of Apple that has seen weak demand from the market. Moreover, Apple has confirmed to the fact that it did not expect the demand to decrease so drastically. It is also reported that the company might launch new variants under China Red rather PRODUCT RED specifically for the Chinese market.
Additionally, the company is also planning to launch Apples' TV streaming services in April. Now, a new report has emerged on the internet which claims that Apple will revealing the services in April, but the actual roll out still months away.