Social media giant Facebook celebrates its birthday every year on February 4 since Mark Zuckerberg, current CEO established the company in 2004. They have named the founding day as "Friends Day", where they create a personalized video for you to share with your pals and besties. However, for their 14th birthday celebrations in 2018, they have sprung up another surprise for its users – an introduction of Friends Awards. Yes, if a Friendversary video on your news feed was not enough, Facebook has decided to roll out cute video posts for you to share with your loved ones. It includes a set of pre-decided awards as well as more options to create new awards section for your friends. FB has his celebrations motto, 'Each friend makes our life a little better. Show them a little love today' in place. You may see your Friends Day video here.
Facebook has created a special page to celebrate Friends Day. Individuals can see messages on the top of their news feed with a personalised video wishing them a Happy Friends Day. The post reads, "Happy Friends Day, (Your Name)! Today is about celebrating friends and the ways they make life great. We thought you might enjoy sending some awards to show your friends what they mean to you."
Once this video is over, it will take you to several awards sections with a decided winner. Now, this is based on the kind of activities you share with that particular friend. For example, there are categories like, 'The friend who post the best stuff' (based on number of times you have liked their posts) , 'The friend who gives a lot of love' (number of times they have used love emoji on your posts), 'Sports Buddy'(number of sports pages liked mutually), 'Photo Op Friend' (tagged in most number of photos together) and 'Big Liker' (the one who liked most of your posts). If you are happy with these results, you may go ahead and share them to let your friends know of these lovely awards.
How to Create your own Award for a friend?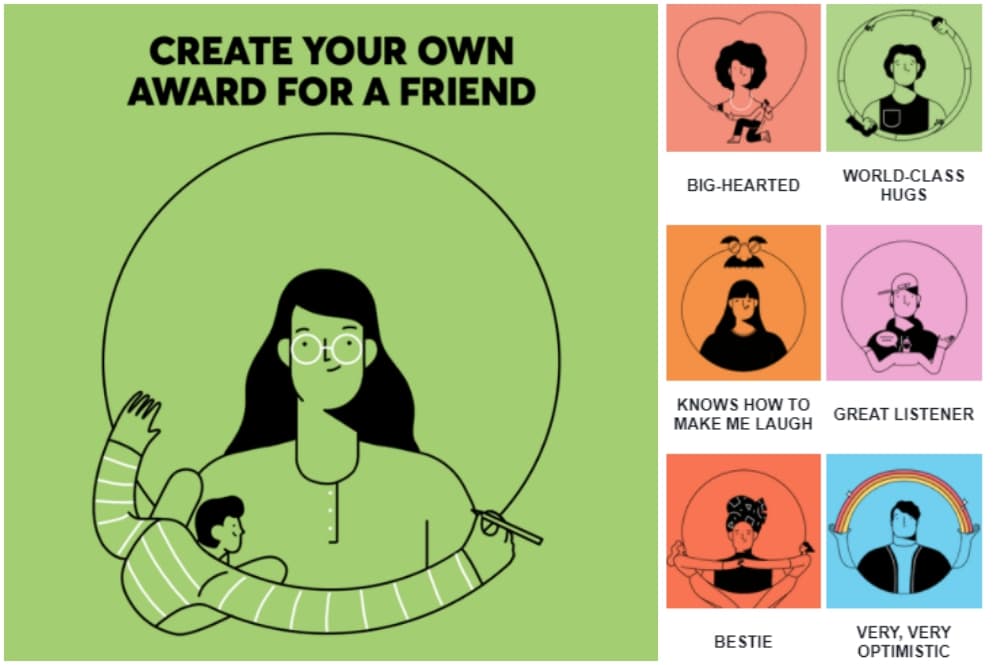 People also have an option of deciding awards to give to friends who do not feature in the already-decided list by Facebook. Once the above awards are announced, you will be taken to a section with the message written – Create your own award for a friend. Once you click on that, you will be taken to your friends' list. Choose a friend. It will take you to 'Create Award' page.
There are plenty of options to create quirky and cool awards. Some of them are – 'Makes any time a good time', 'Always has my back', 'Big-hearted', 'World-class hugs', 'Knows how to make me laugh', 'Great listener', 'Bestie', 'Very, Very Optimistic', 'Workout motivator', 'My Favourite Weirdo', 'Coffee Buddy', 'Remembers Everything', 'The Voice of Reason', 'Will be Famous One Day', 'Super Fan!' Not just a customized award, you may also choose a photo of your choice when giving these awards to your friends.
Friends Day Camera Filters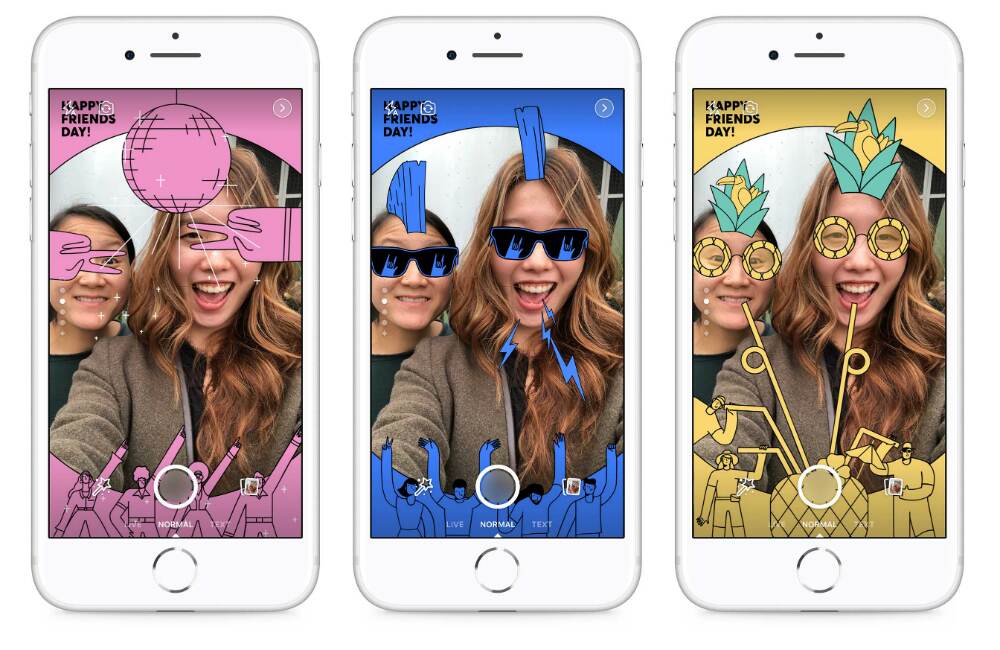 Facebook has also introduced three new camera filters in order to make Friends Day celebrations grander and more exciting. It is done to celebrate the day with special hashtag #LiveWithFriends -- a special live series running from February 2-4, 2018.
A Note From Mark Zuckerburg on Facebook's 14th Birthday
Meanwhile, Facebook while marking its 14th birthday on Sunday announced that twice as many posts about friendship were shared on Facebook in 2017 with excited Indians leading the way. "More than 600 million 'Friendversary' videos were shared in 2017 and people in India made most friends in the last year. On an average, nearly 750 million new friendships were formed each day in the platform," Facebook said while celebrating "Friends Day".