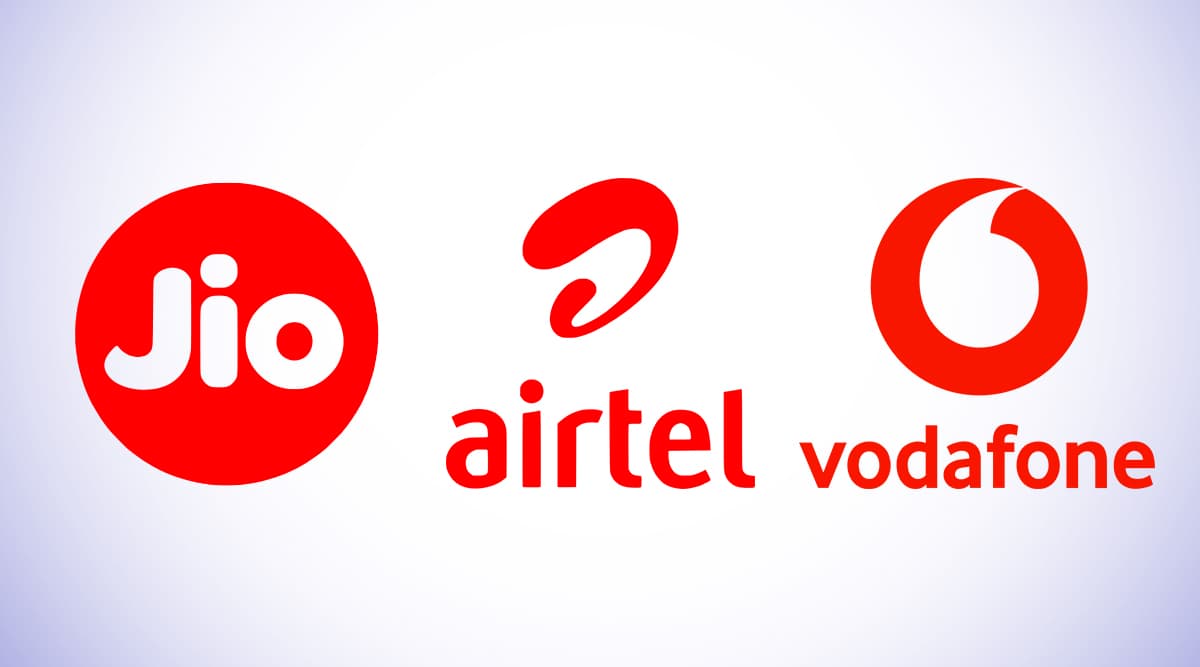 Reliance Jio, Airtel & Vodafone Idea, the three biggest telecom players in the country have officially announced to increase their mobile tariffs from this month. The companies decided to take this step as the telecom space is struggling with record losses apart from huge payment dues and intense rivalry. Last month, Vodafone and Airtel posted their highest quarterly losses because of adjusted gross revenue (AGR)-related dues to the Department of Telecommunications (DoT) after the Supreme Court's ruling. Airtel Announces Revised Tariff Plans For Mobile Customers Effective From Tomorrow; Check New Plans.
Additionally, Airtel and Vodafone Idea mentioned in separate statements that the new tariff plans would come into effect from December 3, 2019. Moreover, Reliance Jio was quick enough to announce revised tariff plans for the customers on the same day itself. However, Reliance Jio 'All-in-one' plans will be effective from December 6. According to the company, the new plans will be 40 percent higher than the previous plans, but the customers will be benefited with offers with such plans. As per the analysts, the hike of tariff plans will ensure telecom operator's profitability after huge provisions for settling their AGR with DoT hurting their balance sheets. Jio, Airtel, Vodafone to Raise Mobile Tariffs by 40-50 Percent, Low Price Regime Over.
After the tariff hike, Reliance Jio is offering 5 'All-in-one' plans which include Rs 149, Rs 222, Rs 333, Rs 444 and Rs 555. The telecom operator is offering Rs 149 and Rs 222 plans with a validity of 24 days and 28 days with 1.5GB and 2GB daily data respectively. On the other hand, Rs 333, Rs 444 and Rs 555 plans are offered with a validity of 56 days, 84 days and 84 days respectively along with 2GB daily high-speed data. It is important to note that these plans come with free Jio-to-Jio calls along with dedicated Non-Jio Mobile calling minutes. Bharti Airtel Raises Tariffs for Pre-Paid Customers Effective From Tomorrow.
Airtel's Rs 129 pack for 28 days will now cost Rs 148 wherein the customers will get unlimited calling with 2GB of data and 300 SMS. On the similar lines, Airtel's Rs 169 and Rs 199 plans have been merged to create a new Rs 248 plan with a validity of Rs 28 days. The plan will offer the same benefits wherein the customers will get unlimited calling, 1.5GB data per day and 100 SMS per day. The Rs 249 plan will now cost Rs 298 offering the customers with unlimited calls, 100 SMS and 2GB data per day. Packs designed with 82 days and 84 days validity will now cost Rs 598 and Rs 698 respectively. Airtel to Raise Mobile Call, Data Charges by Up to 42% for Pre-Paid Customers From December 3.
Likewise, Vodafone Idea has increased the tariffs for pre-paid products and services. These plans come with a validity of 2 days, 28 days, 84 days and 365 days, respectively. With these plans, the customers can avail local, STD and national roaming voice call from Vodafone to Vodafone & Vodafone to Idea and vice versa as on-net, while other calls are regarded as off-net.