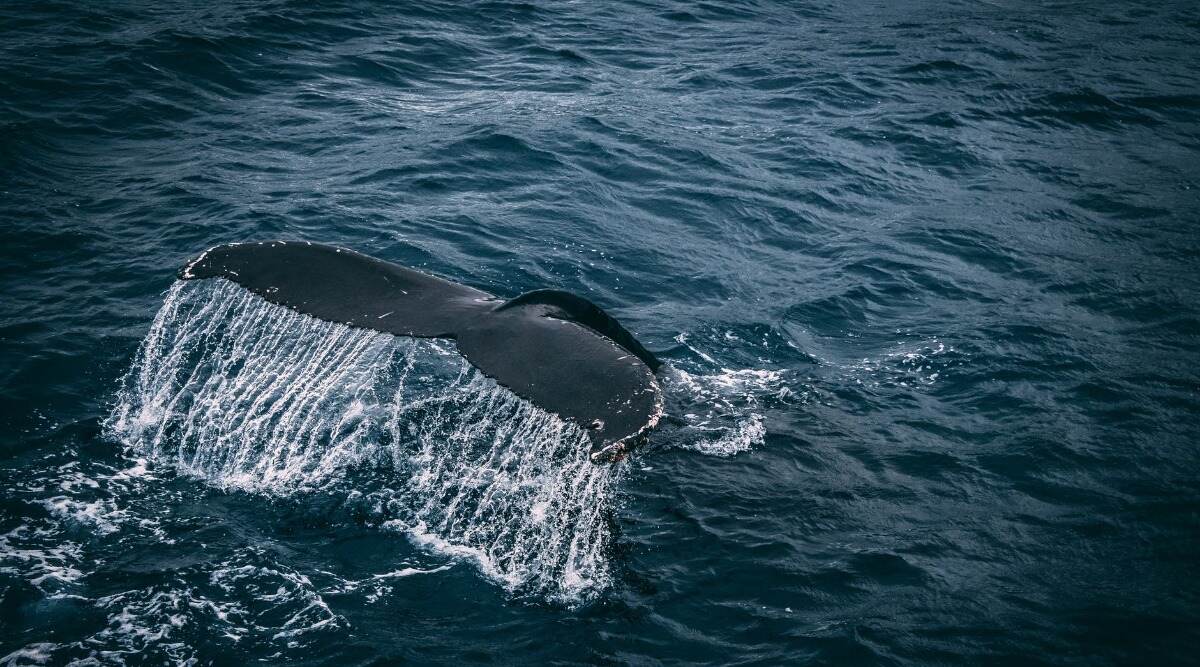 A baby sperm whale which washed up on a beach in Wales had plastic sheeting and marine waste in its stomach. The 22-foot long male calf washed up near Abersoch in Gwynedd on Tuesday. It is the first sperm whale to wash up on the Welsh coast in over 100 years. A post-mortem examination of the whale found that the animal was malnourished and low in weight. Plastic pollution has been one of the major causes leading to the death of marine animals. Scores of whales, dolphins, sharks and other sea creatures have died in the past due to the accumulation of plastic waste in their body. Thailand's Beloved Baby Dugong 'Mariam' Dies Due to Plastic Pollution! Three Other Heart-Breaking Times When Plastic Killed Sea Creatures.
Experts from the Cetacean Strandings Investigation Programme and the Zoological Society of London (ZSL) who conducted the post-mortem were surprised how the animal found a way into such shallow waters. Generally, whales live in deeper southern waters which are hotter.
Rob Deaville, project manager for the of the Zoological Society of London (ZSL), said, "A large piece of blue plastic sheeting was found in the stomach and a relatively large mass of ropes ... [this] may have had some impact on the animal's ability to digest any ingested prey. There was no evidence of recent feeding, although numerous squid beaks in the stomach indicated it was weaned and had been historically feeding." Since 1913, this is the first 6.7-metre long mammal to have been found on the beach. Dead Whale in Philippines Had 40kg of Plastic Trash in Stomach, Activists Calls It 'Worst Case of Poisoning'.
Sperm Whale With Plastic Sheet Washed Up on Wales Beach:
Several pieces of marine debris were also found in the animal's stomach. Rob added, "A large piece of blue plastic sheeting was found in the stomach and a relatively large mass of ropes." There was also fishing line "and other plastic fragments, seaweed and minor nematode parasites".
A spokesperson from the British Divers Marine Life Rescue, said, "Whales, dolphins and porpoises are mammals like us humans, and therefore able to carry serious diseases that can be transmitted between us. We would advise members of the public to avoid all contact with the carcass and any bodily fluids to avoid any risk of infection from them. There is the possibility that this may have been an animal that was already ill."