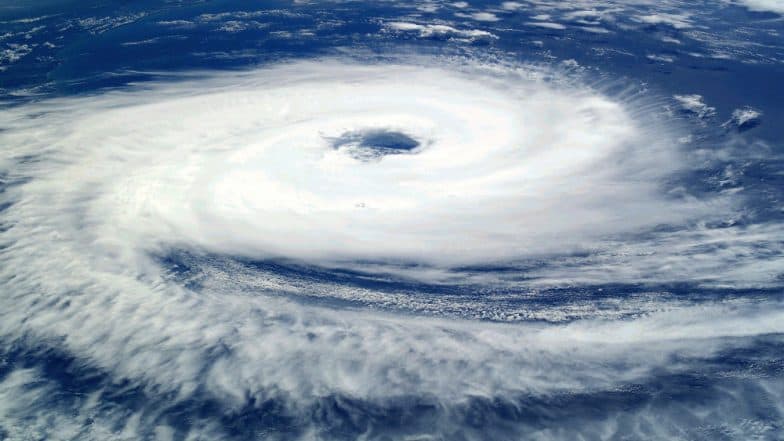 Maputo, April 25: After the devastation caused by Cyclone Idai in March, cyclone-battered Mozambique now braces for another tropical cyclone named Cyclone Kenneth. The cyclone is expected to make landfall on Mozambique's coast on Thursday. According to Mozambique's National Institute of Disaster Management, about 682,500 people could be at risk from the storm in the northern Cabo Delgado and Niassa provinces. It added saying that about 112,000 people were in areas where winds could be in excess of 120 km per hour. Cyclone Idai Kills Over 700 In Africa, Mozambique Worst Hit.
The change in weather conditions comes a just over a month after a powerful storm struck the southern African nation's port city of Beira and killed hundreds of people and left many homeless. According to weather department, Cyclone Kenneth will bring heavy rainfall, strong winds and waves of several metres. Cyclone Idai: India Provides Humanitarian Assistance and Disaster Relief to Mozambique.
Landslides and Floods in Several Parts
Before heading to Mozambique, the cyclonic storm brought gusty wind, landslides and flooding in Comoros before heading to recently cyclone-ravaged Mozambique. Prior to reaching the eastern Africa coastline, Kenneth brought heavy rainfall to parts of Madagascar from Monday into Wednesday.
Where will Cyclone Kenneth Make a Landfall
Jan Vermeulen, from the South African Weather Service informed that the cyclone will make a landfall on Thursday in Cabo Delgado (province), on the northeastern coast of Mozambique, and it is going to be a cyclone with wind speeds which could be 140 km per hour (87 miles per hour).
According to the U.S. Joint Typhoon Warning Center in Pearl Harbor, Hawaii, Cyclone Kenneth has top winds of 84 kilometers per hour, and could reach 104 mph before it makes landfall on Mozambique's coast. Reports by Reuters inform that a cyclone report issued by a regional cyclone-monitoring centre on the French island of La Reunion said parts of southern Tanzania could also be affected by Cyclone Kenneth. Authorities in Tanzania have advised people in southern coastal regions to move to safer ground.
Rivers in Mozambique May Overflow
According to a separate presentation from the National Directorate for the Management of Water Resources, rivers Rovuma, Messalo, Montepuez, Megaruma, Lurio and coastal waterways in Cabo Delgado and Nampula provinces could overflow, affecting more than 70,000 people.
In March,  Cyclone Idai caused destruction in Mozambique where as many as 417 were killed, over 1,500 have been injured and more than 89,000 displaced. UN Secretary General Antonio Guterres had termed the cyclone "one of the worst weather-related catastrophes in the history of Africa".