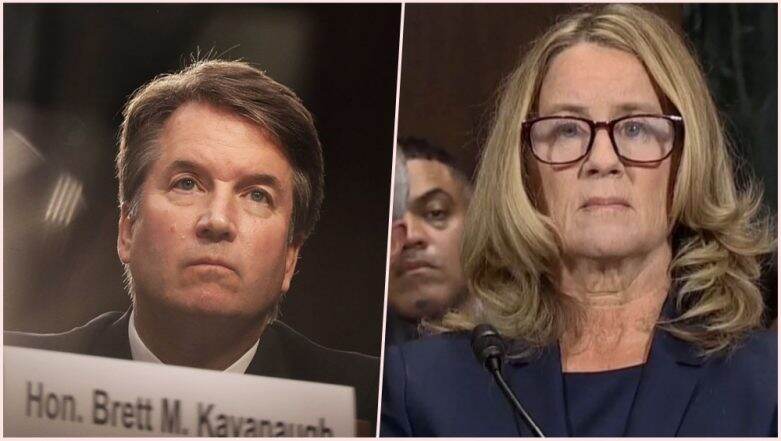 On September 20, Dr Christine Blasey Ford stood before one of the most powerful people in America, Brett Kavanaugh. Not just Americans, but people from around the world were listening and watching Ford describing the intimate details of the alleged attack she faced 36 years ago. She was pushed into a bedroom with Kavanaugh and his friend Mark Judge. When Kavanaugh forced himself on top of her trying to remove her clothes, both the teenage boys were having fun at her expense. Her words have made a difference in the lives of many. In fact, America's National Sexual Assault Hotline saw a remarkable jump. While Ford testified, the number saw a 147 per cent increase in calls on Thursday. Dr Christine Blasey Ford & Brett Kavanaugh Hearing: Alyssa Milano Shamed for Her 'Revealing' Top & Recording Video of Testimony. 
The hotline is run by the Rape, Abuse, Incest National Network (RAINN) is for survivors to access for counselling and assistance. According to Time, the organisation often sees a slight rise in survivors asking for help when sexual assault is in the news. But during Thursday's hearing, the organisation saw a significant rise in their hotline. RAINN also operates the free, confidential online chat service and in their tweet noted "unprecedented" wait times on September 20. The organisation further suggested calling the national hotline phone number would be a faster way to be connected. Besides, there was also an increase in users over the weekend when members of the Senate Judiciary Committee organised plans for Ford and Kavanaugh to testify.
Kavanaugh has denied all of Ford's allegations. Regardless of whether the now-ordered FBI investigation provides enough evidence against Kavanaugh, Ford has inspired many women to come forward. For many individuals, her words and questions brought up personal memories. Some shared their experiences on Twitter and Instagram, while others even called news networks to recall their assaults publicly. Many have praised Ford for her courage to speak up of her alleged assault and the trauma she has lived since for decades. People on social media have called her a hero.