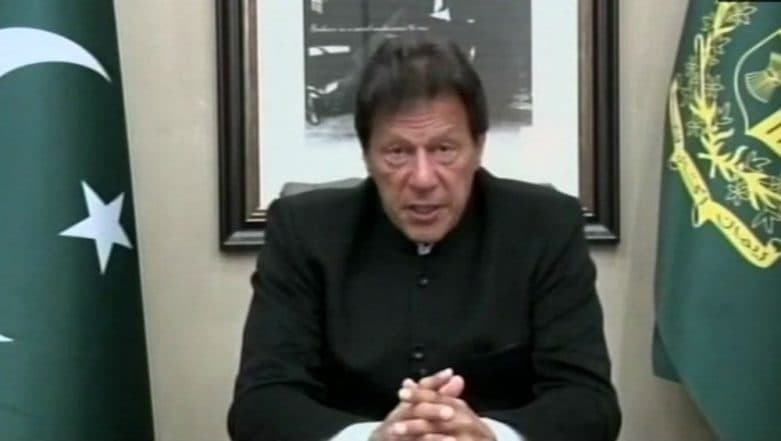 New Delhi, February 26: The strongly-worded statement issued by Pakistan, in response to the air raids by Indian Air Force (IAF) in Balakot, smacks of contradiction. Even as Islamabad has charged New Delhi of propagating a "fictitious" narrative of 'surgical strike 2', it has charged the Indian side of committing an "uncalled for aggression".
The contradiction has been evident ever since the first response of Pakistan to the pre-dawn strike by IAF. In its initial reaction, the Inter-State Public Relations (ISPR) -- the communication wing of Pakistani Army -- said air raids have led to neither any casualties nor any damage to infrastructure. Imran Khan Directs Pakistan Armed Forces and People to 'Remain Prepared For All Eventualities'.
This was purportedly contradicted by Foreign Minister Khawaja Asif, who said that Pakistan deserves the right to retaliate after India's brazen "act of aggression".
Pakistan's ruling party - Tehreek-e-Insaf - issued a statement which downplayed the IAF raids, saying that the success being claimed by the Indian government, media and intelligentsia is a "side-effect of Bollywood".
Watch: How IAF Avenged Pulwama Terror Attack With 'Surgical Strike 2'
The National Security Committee (NSC), which was convened by Prime Minister Imran Khan hours after the IAF strike, also charged the Narendra Modi regime of using propaganda to boost its popularity among the Indian electorate.
"Once again Indian government has resorted to a self serving, reckless and fictitious claim," the NSC said, adding, "This action has been done for domestic consumption being in election environment, putting regional peace and stability at grave risk."
The statement, however, was rooted in contradiction as it pitched for retaliation against India, despite calling the air raids "fictitious".
"India has committed uncalled for aggression to which Pakistan shall respond at the time and place of its choosing," the statement read, further adding that PM Khan has directed the armed forces to "prepare for all eventualities".