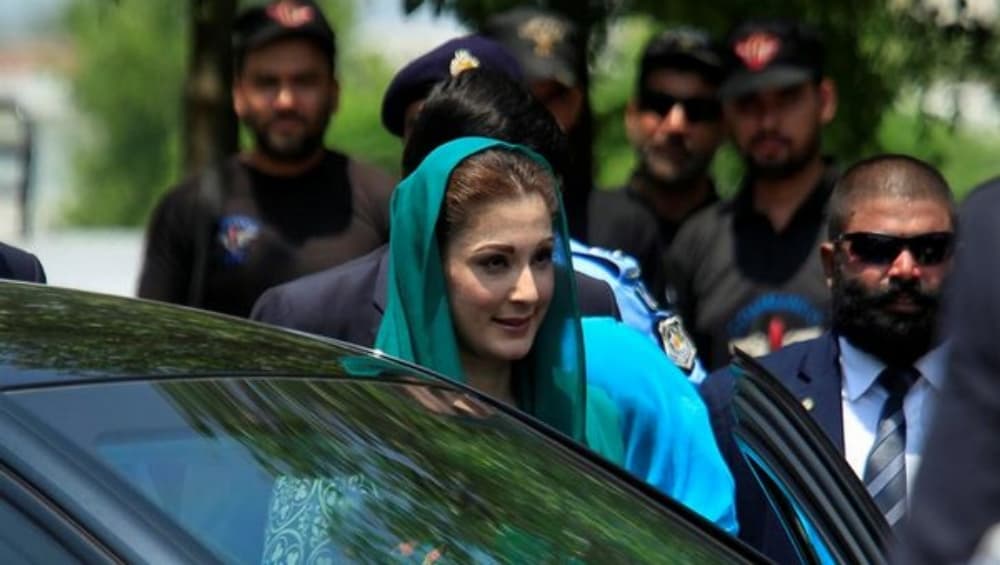 Islamabad, November 4: Maryam Nawaz, daughter of former Prime Minister of Pakistan Nawaz Sharif and leader of Pakistan Muslim League-Nawaz (PML-N), has been granted bail by Pakistan's Lahore High Court in connection with the Chaudhry Sugar Mills case. Reports inform that the Court gave the bail on humanitarian grounds. According to at report by Pakistani news agency Geo TV, a divisional bench headed by LHC's Justice Ali Baqar Najafi had reserved the verdict on October 31.
The Court in its verdict, had directed Maryam to submit her passport with the court and submit two surety bonds of Rs 10 million each, the report added. During the hearing of the bail plea, Maryam's counsel Amjad Pervez argued that she has never been an active shareholder of the CSM. The report quotes him saying that her uncle and cousin have been looking after business affairs after the death of her grandfather Mian Sharif who had established the mill in 1991.
Last month, Maryam Nawaz was admitted to Lahore's Services Hospital with symptoms of low blood pressure. The PML-N leader was released on parole for an hour by the Punjab government to see her ailing father Nawaz Sharif, who was hospitalised in the same hospital. Sharif's physician, Adnan Khan, said that his patient has a "critically low" platelet count and requested the authorities to immediately shift him to a hospital.