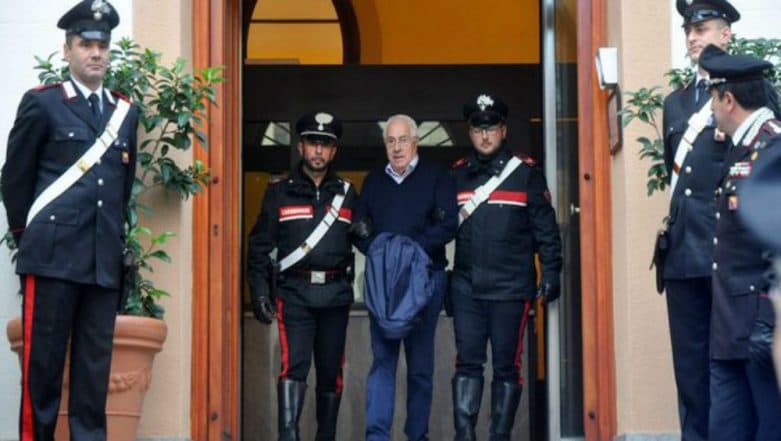 Rome, December 4: Italian police have arrested new Mafia boss Settimino Mineo and dozens of other suspects in a major swoop, officials and media said on Tuesday. Police arrested jeweller Mineo, 80, and 45 others in Sicily just before he was due to be officially anointed at a reconvened Mafia Commission or Cupola, the police said.
The suspects are accused of extortion, illegal gun possession, arson, Mafia association and other crimes, investigators said. The Sicilian Mafia managed to rebuild the Cupola after it had not met for years, Italian media reported. Italy, on Trail of Mafia Boss, Seizes Villas, Yacht and More.
The Cupola was due to appoint Mineo official heir to notorious Mafia boss Toto Riina who died in prison last year.