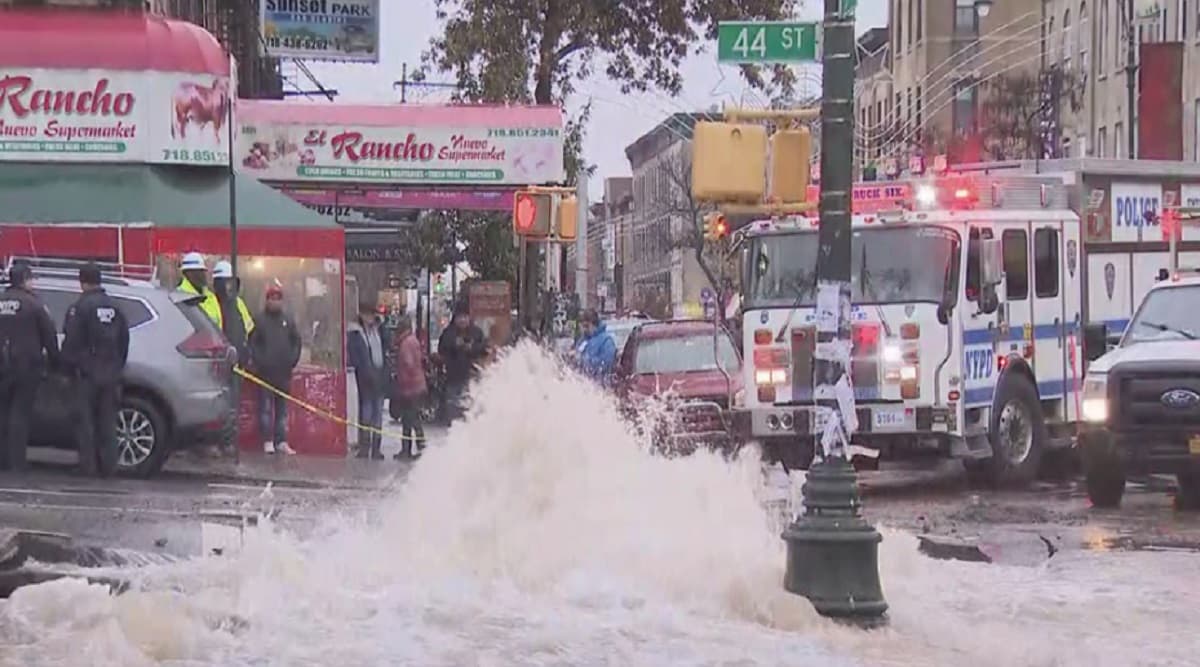 New York, January 13: The financial hub of United States, New York, was hit by a massive water main break on Monday morning. The incident was reporters at Upper West Side around Lincoln Center, which led to the flooding of streets and shutting down of subways. The commutation services were crippled shortly before the morning rush hour was to begin. US: Storms Sweep Southern and Midwest Portions, Death Toll Rises to 11.
According to preliminary reports, the water main break affected the subway services on No. 1, 2 and 3 lines. The services were completely suspended between 42nd Street and 96th Street as the route was completely submerged in water, said the Metropolitan Transportation Authority.
Due to the flooding on streets, several bus services were also rerouted. Arterial  roads spanning Broadway and Columbus Avenue, roughly from West 61st Street into West 65th, were affected due to the water main break. Apart from the bus services, those using private vehicles were also forced to take a detour.
Watch Video of Streets Flooding Due to Water Main Break
Here's another look at the massive water main break on the Upper West Side. Service is suspended for 1, 2 and 3 trains between Times Square and 96th Street in both directions. pic.twitter.com/fykim1euji

— Spectrum News NY1 (@NY1) January 13, 2020
New York administrative officials, while responding to the early morning-disaster, found that the water main break erupted close to the 66th Street. In the locality, the brown-water gushing from beneath the surface entered into several shops, establishments and residential premises.
City residents using the subways for commutation marked their dissent, claiming that the rush on subway lines would continue for the next several hours as the rush of passengers is nowhere close to be cleared. Meanwhile, the roadway routes are expected to resume its normal functioning in the next few hours. A spokesperson for the Department of Environmental Protection confirmed that the source of leak was identified and repaired at around 8 am (local time). The authorities now face the task of clearing the logged water from the streets and subways.