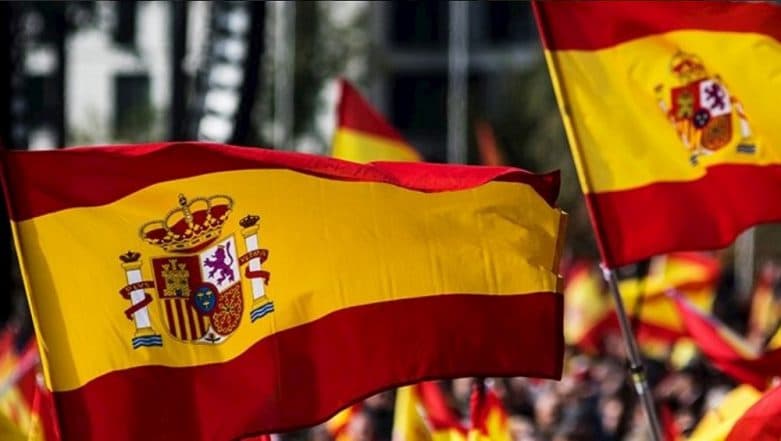 Mumbai, April 29: Over 75% of Spaniards turned out to vote in the country's third general elections in four years. The results, the socialist left-leaning party, Socialist Worker's Party (PSOE) has won 29% of the vote share which will get it close to 121 seats in Spain's 350-seat Congress of Deputies.
The PSOE will need coalition partners to form the government as it needs 176 seats for an absolute majority. Another left-leaning party, the Unidas Podemos (UP), headed by Pablo Iglesias, was expected to win between 42 and 45 seats. So, a coalition between the two would get them close to 166 seats after the final tally, leaving them 10 seats short to form the government.
This is where things are getting tricky for the PSOE as the two smaller choices – are between a party that is from Catalonia and wants the province to be an independent nation while the other is a far-right party with strong anti-immigration views.
The pro-Catalan independence party, the Catalan Republican Left (ERC) is projected to win up to 15 seats as people in the province turned out in large numbers to vote for it. The Party's leader Oriol Junqueras is facing trial on charges of sedition and rebellion for leading the Catalan independence movement. The ERC had pulled support from the previous government, leaving it a minority which had led to the current elections.
Meanwhile, Spain is seeing the rise of a far-right party for the first time in 45 years after the end of autocrat Francisco Franco's rule in 1975. The Vox party which had received more than 10% of the vote, is expected to get 24 seats in the 350-seat parliament. Led by Santiago Abascal, the party promises to "make Spain great again". The party wants to repeal laws against gender violence, and opposes abortion and same-sex marriage.
Hence the PSOE has a tough choice on its hands, to go with the Catalans or the Vox.