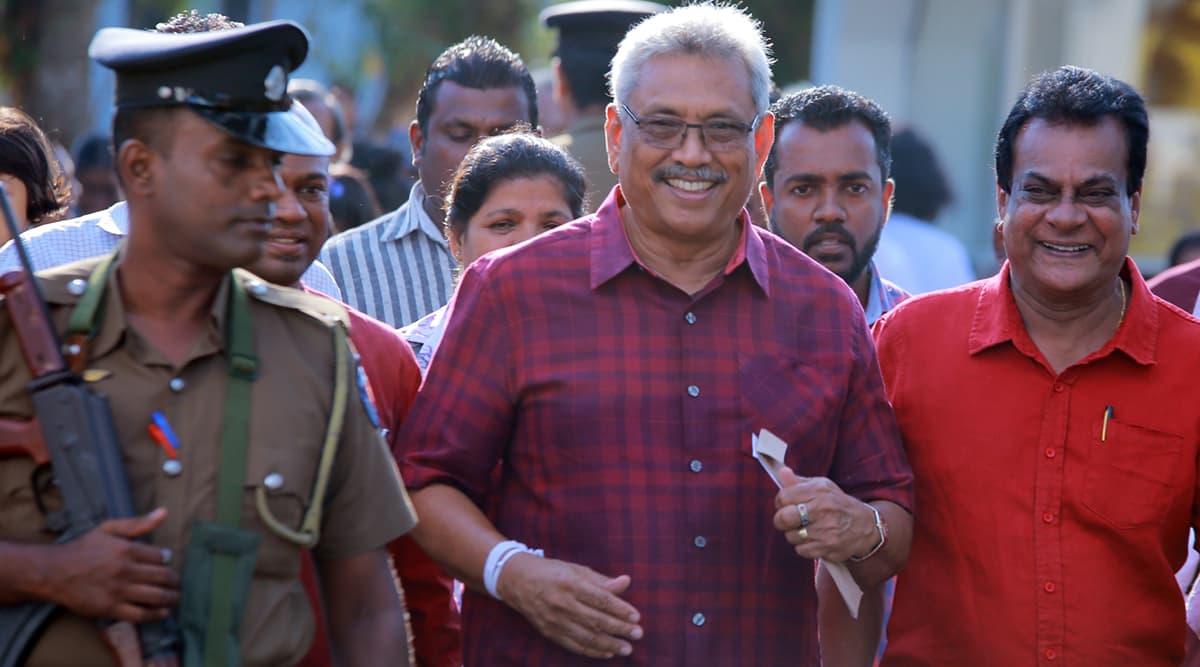 New Delhi, November 19: Gotabaya Rajapaksa, the newly elected President of Sri Lanka, has accepted the invitation sent to him by Prime Minister Narendra Modi. The former wartime defence secretary would be visiting India as part of his official offshore programme after assuming the Presidential charge. US Says It is Ready to Work with Sri Lanka's New President Gotabaya Rajapaksa.
The 70-year-old conservative leader would be arriving in New Delhi on November 29. While the official itenary is yet to be out, a bilateral meeting along with a personalised interaction with PM Modi is on the cards. The two leaders are expected to reiterated the resolve to strengthen Indian-Lankan relations and cooperate in areas of trade, tourism and counter-terrorism.
Indian External Affairs Minister S Jaishankar, who had conveyed official greetings to the Lankan government on the election of Gotabaya, announced on Tuesday that the President would be visiting India next week. "Gotabhaya Rajapaksa has accepted Prime Minister Narendra Modi's invitation to visit India on 29th November," he said on Twitter.
See S Jaishankar's Tweet
President @GotabayaR has accepted PM @narendramodi's invitation to visit India on 29th November.

— Dr. S. Jaishankar (@DrSJaishankar) November 19, 2019
Jaishankar left for Sri Lanka earlier today to meet Gotabaya, who assumed the office a day earlier. The meeting is aimed at laying the groundwork for his visit to New Delhi next week. The two countries, despite having cordial relations over the past few years, have not been on the same page when it comes to China.
During the reign of Mahinda Rajapaksa, the elder brother of Gotabaya, Colombo's proximity to Beijing increased to an extent where China ended up funding 85 percent of Hambantota Port project. The international community has accused China of using Hambantota as a "forward military base" -- a charge which Sri Lanka has constantly denied.
The issue of Tamil minorities is expected to feature in the interaction between Gotabaya and Modi next week. The community largely voted against Gotabaya in the presidential elections held on Saturday. While taking oath on Monday, the Lankan President said he was aware that he is being elected by only the Sinhalese majority. "But as the President, I will take everyone alone," he added.