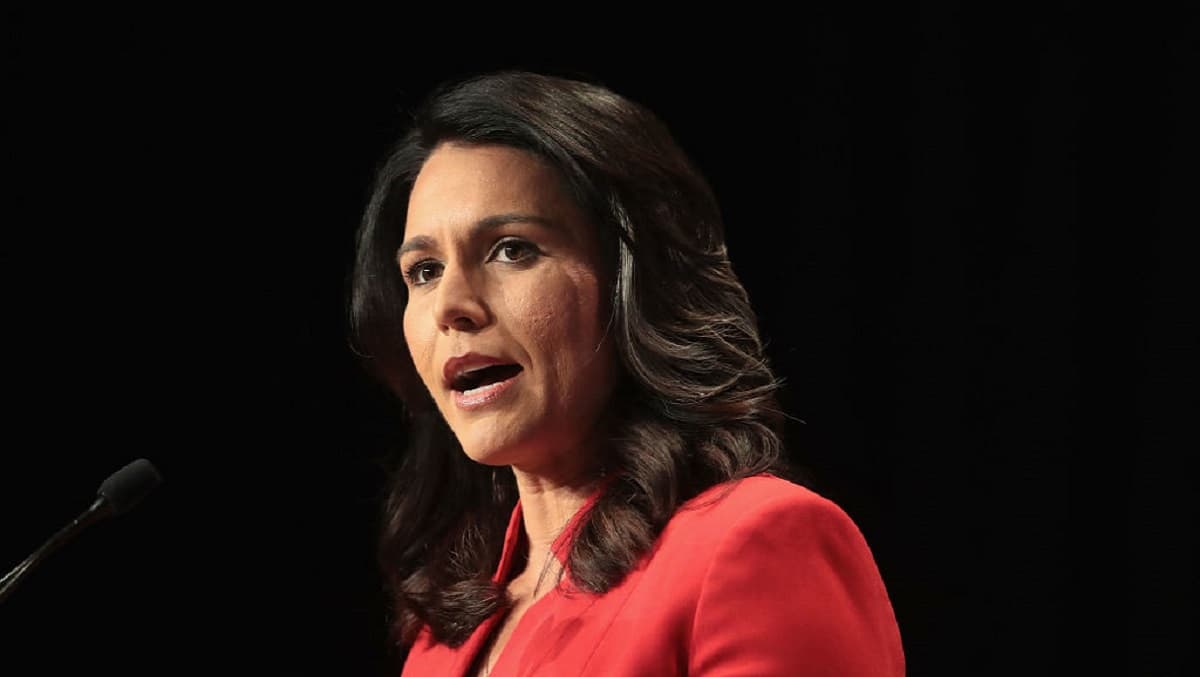 Washington, September 16: United States President Donald Trump has drawn scathing criticism from Democratic rival Tulsi Gabbard. The House Representative from Hawaii, who is also vying for the presidential contendorship, has accused the President of acting on the whims and fancies of Saudi Arabia. Her remark came shortly after Trump said the US military action against Iran would depend on whether the Kingdom holds Tehran responsible for the drone attack on Aramco oil facility.
Taking on Trump over his "America First" gimmick, Gabbard asked why the US President is awaiting response from the Saudi leadership if Iran is posing threat to vital American installations in the region. Iran Dismisses US Accusations of Attacking Saudi Oil Installations.
"Trump awaits instructions from his Saudi masters," she said, further tweeting, "Having our country act as Saudi Arabia's bi**h is not 'America First'."
See Tulsi Gabbard's Tweet Below:
Trump awaits instructions from his Saudi masters. Having our country act as Saudi Arabia's bitch is not "America First." https://t.co/kJOCpqwaQS

— Tulsi Gabbard (@TulsiGabbard) September 16, 2019
"Saudi Arabia oil supply was attacked. There is reason to believe that we know the culprit, are locked and loaded depending on verification, but are waiting to hear from the Kingdom as to who they believe was the cause of this attack, and under what terms we would proceed," said Trump's tweet, which evoked the sharp response from Gabbard.
The attack was carried out at the largest Aramco oilfield in Abqaiq and Khurais on September 14. The strike has significantly affected the Kingdom's crude oil supply in the global market.
While Yemen's rebel Houthi group has claimed responsibility over the attack, the US has pinned the blame on Iran. The Hassan Rouhani regime has, however, denied the charge accusing the Trump administration of levelling false allegations to initiate a war.
The Saudi Arabia, whose final word on culprits behind the attack could determine future US action, is yet to blame Iran for the drone attack. Experts in the Middle East are of the view that though Houthis may have executed the strike, the group's military operations are backed by Tehran.