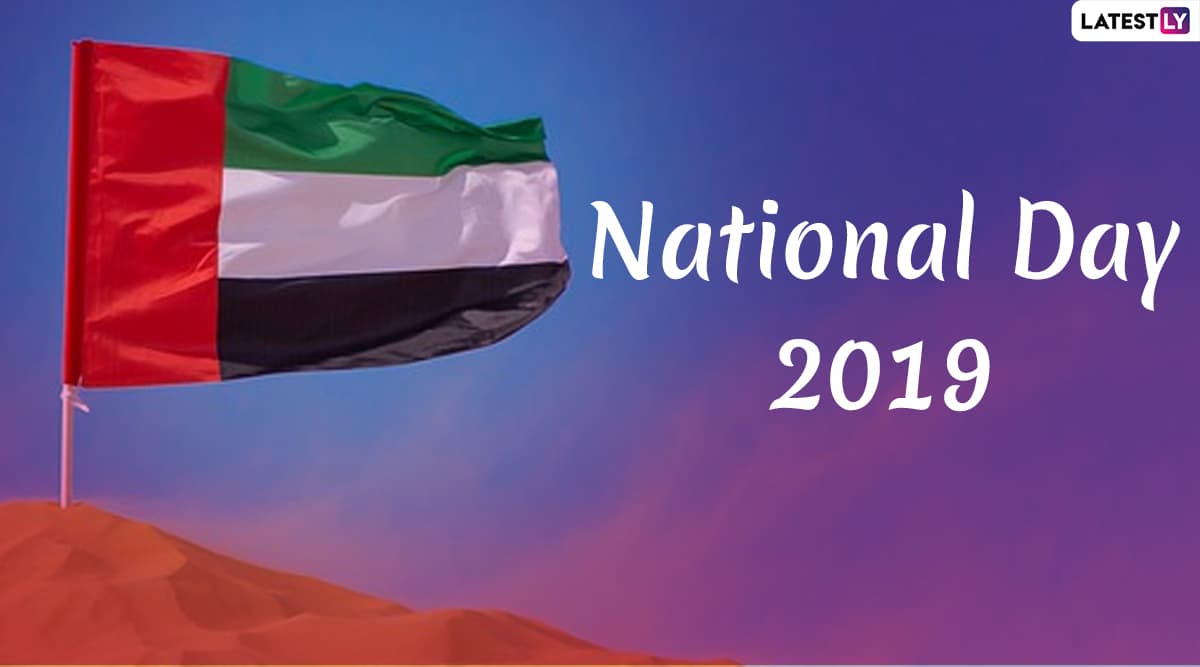 Abu Dhabi, December 1: The UAE National Day 2019 will be celebrated this year on Monday, December 2. The United Arab Emirates (UAE) was founded on December 2, 1971, as a fedaration. It was on this day 48 years ago that seven emirates out of the six emirates of Abu Dhabi, Ajman, Dubai, Fujairah, Sharjah and Umm Al Quwain joined the UAE in the federation.
The emirate of Ras Al Khaimah was included in the federation on February 1971. The UAE National Day celebrates the formation of the federation.
The day is celebrated and marked by a 2-day public holiday every year, which begins on December 2. This year is the 48th UAE National Day.
For both public and private sectors, December 2 (Monday) and December 3 (Tuesday) has been declared a public holiday. Workers across industries will have a holiday on both the days.
Massive celebrations are held and preparations underway to mark the UAE National Day 2019. Dubai as well as other emirates will have grand events to celebrate the day.
UAE flags and symbols will adorn the buidings and important structures on both the days. Sunday, December 1, will be celebrated as Commemoration Day and will also be a holiday. From firework dispalys to concerts, a number of events are planned for both the days.