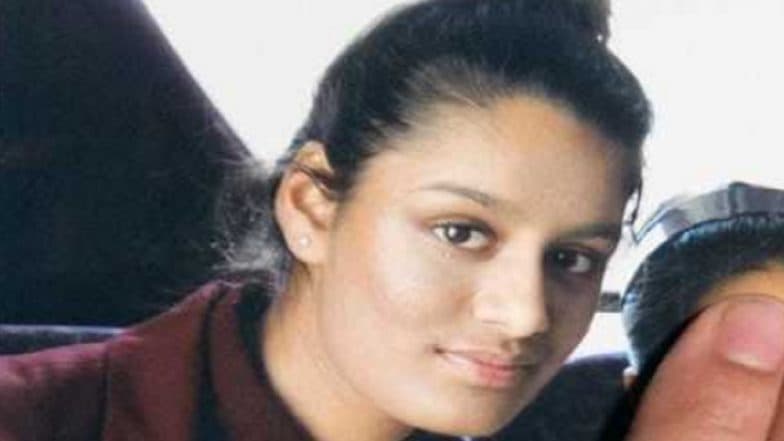 London, February 20: The United Kingdom is set to revoke the citizenship of Shamima Begum, the 19-year-old girl who fled to Syria in 2015 to join the proscribed terrorist organisation - the Islamic State or ISIS. Her lawyer Mohammed Tasnime Akunjee said the Home Office's decision would be challenged in  the court.
On Tuesday, a letter received by Begum's mother at their East London residence, stating that her daughter would be "stripped of the country's citizenship" and barred from returning to the UK. The family, however, is entitled to challenge the Home Office's decision. Shamima Begum, Who Left UK to Join ISIS, Delivered Baby in Syria: Family.
"Family are very disappointed with the Home Office's intention to have an order made depriving Shamima of her citizenship," their lawyer Tasnime Akunjee said on Twitter. "We are considering all legal avenues to challenge this decision," he added.
Home Secretary Sajid Javid, however, justified the decision, saying that UK cannot accept people who are "full of hate" against Britain and its citizens. "Those who fled our nation and joined Daesh (ISIS) have nothing but hatred towards the Britain," he told reporters.
Begum, who was a school student when she fled the UK four years ago to travel to Syria, has recently given birth to her third child. The earlier two offsprings died in the war-torn region due to malnutrition and illness. In her plea, she has sought the opportunity to raise her child in Britain.
However, Begum still appeared to be radicalised as expressed no regret over decision to join the ISIS. In a recent interview, she even failed to condemn the "beheadings" by Islamic State terrorists. The teenager said she was "okay" with it as she heard that it is permissible under the Islamic law.