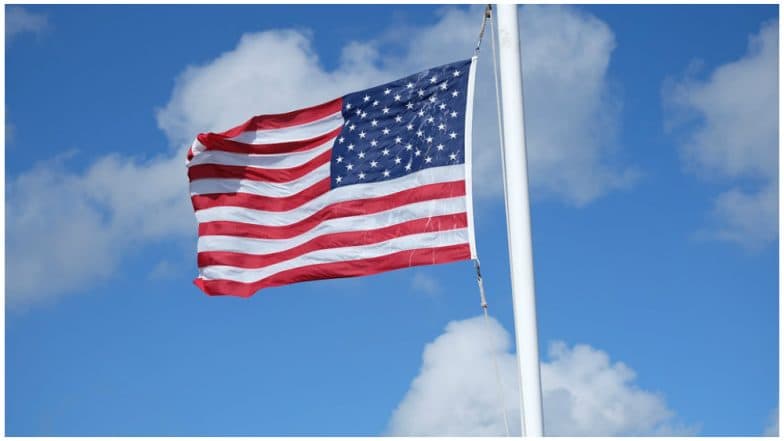 Washington, November 7: Republicans managed to keep control of the Senate in the midterm elections in the United States. President Donald Trump will now be empowered in the decision making like appointing judges and various agency officials who would protect him from a Democratic investigation of his administration. The Republic Party retained hotly contested seats in Texas and Tennessee.
Meanwhile, Trump expressed happiness over the victory of Republicans in the Senate.
Tremendous success tonight. Thank you to all!

— Donald J. Trump (@realDonaldTrump) November 7, 2018
There are 100 seats in the US Senate. The Democratic Party is short of four seats to gain the majority in the Senate. Meanwhile, Democrats took control of the House of Representatives for the first time in eight years after the midterm polls. The win of Democrats in the US House of Representatives has given a major setback to Trump's legislative agenda. Where do I vote #ElectionDay? US Midterm Polls 2018: Google's Election Day Doodle Guides American Electorate How to Vote, Where to Vote.
For two years, the Republicans controlled both the Senate and the House of Representatives. The Republican Senate will enable Trump to replace cabinet officials. The president has expressed dissatisfaction with the work of Homeland Security Secretary Kirstjen Nielsen as there is a continuous influx of migrants from Mexico. From 'What Are the Midterm Polls' to 'Who Are Expected to Win' — Top Questions Answered.
Meanwhile, Kansas Democrat Sharice Davids on Tuesday became the first Native American woman elected to Congress, defeating Republican incumbent Kevin Yoder. Yesterday, the midterm polls were conducted in the US for all 435 seats in the House of Representatives, 35 seats in the 100-member Senate, 36 Governor's posts and seats in state legislatures across the country.