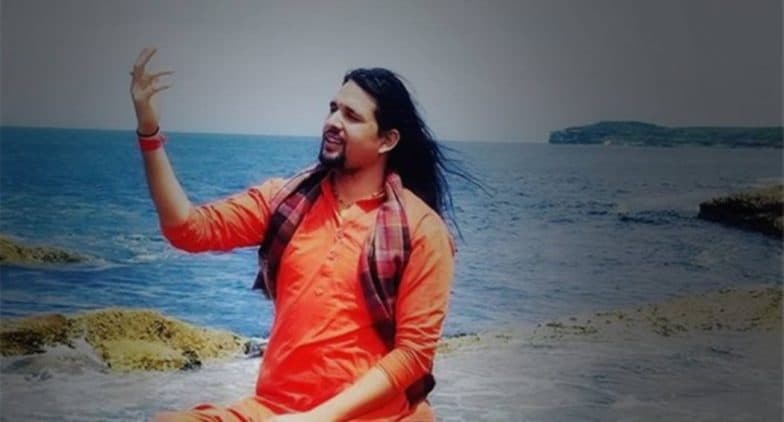 Sydney, May 8: Self-proclaimed spiritual and yoga guru Anand Giri was arrested in Australia on Sunday for sexually assaulting two women in separate occasions. Giri, a saint at the Bade Hanuman temple in Uttar Pradesh's Prayagraj, was arrested from the western suburb of Oxley Park in Sydney and was charged with two counts of indecency on two women, during prayer meetings at their houses. Man Strips and Attempts Yoga Poses in Gym, Blames Planet Fitness' 'Judgement Free Zone' Tagline; Arrested.
The 36-year-old Yoga expert, also known as 'Maharaj Ji', was produced in a Sydney court on Monday and has been remanded till June 26, reported American news portal SBS. Giri had been on a six-week tour of Australia, which was scheduled to end on May 6, a day after he was arrested. Australia: Indian Arrested In Perth for Carrying Child Pornography Videos In Mobile Phones.
In a press release, the police have not named Giri but referred to as a "man". According to police, Giri attended a home in Rooty Hill, a suburb in Sydney, in 2016, where he met a 29-year-old woman for prayers. "While in the bedroom of the home, the man has allegedly indecently assaulted the woman," police said.
In the second incident reported from 2018, the spiritual guru allegedly assaulted a 34-year-old woman. "In November 2018, a 38-year-old man attended a home in Rooty Hill, where he met a 34-year-old woman in the lounge room of the home for prayers. The man allegedly indecently assaulted the woman," police said.
Anandi Giri, who usually dressed in saffron, hails from Prayagraj, formerly known as Allahabad, in Uttar Pradesh. According to his website, Anand is "committed to serving society and inspiring people through his work and wisdom." He is currently pursuing a doctorate in "Yoga Tantra", as per his website.