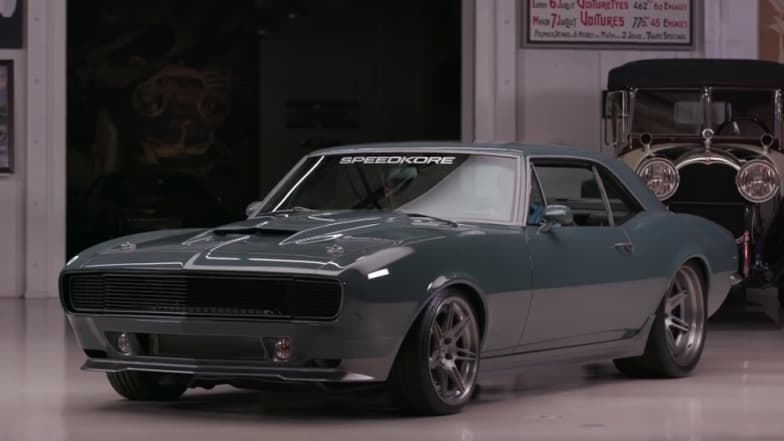 The characters of Captain America (Steve Rogers) and Iron Man (Tony Stark) may not be on speaking terms in reel-life, but the duo is quite inseparable in real life. Both the actors share quite a bond with each other and Robert Downey Jr loves to live up to the description of a Billionaire, Genius and Philanthropist. Strengthening his bond with Steve Rogers, the actor gifted a customised 1967 Chevrolet Camaro which is worth of approximately $275,000 (around Rs 2 crores). Avengers Endgame New Clip: Iron Man Flicks off Ant-Man Like a Bug and We Are in Splits – Watch Video
The 1967 Chevrolet Camaro is fully customised for Chris Evan's Superhero character wherein a steering wheel features Captain America's shield embedded in the centre. The themed-car also features Ford Performance Recaro seats and Eureka European leather upholstery with Bomber brown and coffee brown accents that adds up to the sleek design on the inside. Under the bonnet, there is a Chevrolet LS3 crate engine with a Whipple 2.9-liter Supercharger that powers this Avengers themed car. Fully restored and customised by SpeedKore, Chris Evan shared this while appearing on Jay Leno's Garage episode. He claimed that this Camaro was a gift from Mr. Robert Downey Jr.
Can't we all be one of @ChrisEvans' friends...#JayLenosGarage is all new tonight at 10p ET/PT on CNBC! pic.twitter.com/zkxz6O8Ebo

— Jay Leno's Garage (@LenosGarage) August 30, 2018
Chris Evan also revealed that RDJ was setting up a huge gift as the actor kept pointing cars on the street and kept on asking Chris, if he like them. Chris Evan  said, "In my head, I'm like, 'Is this guy going to give me a car? There's no way he's going to do this.' And, then, sure enough, I showed up on set one day and it was there."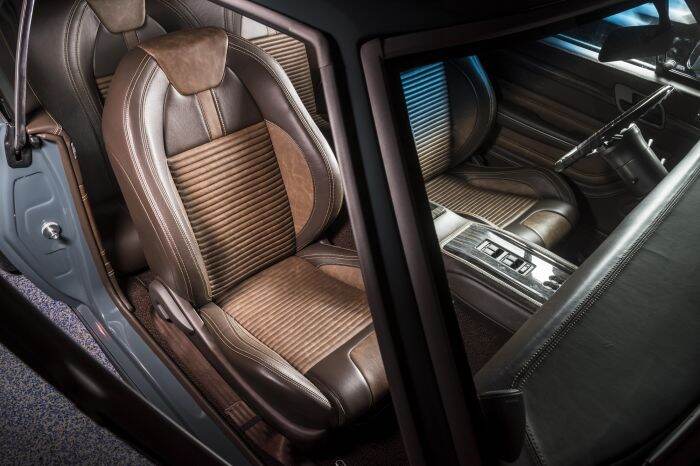 As a reminder, both the actors will be seen again together in the forthcoming movie from Marvel – Avengers: Endgame. The movie is scheduled to be released on April 26 worldwide. Both the actors will be reprising the superhero characters of Iron Man and Captain American in the movie. The film will also feature characters like Thor, Hulk, Black Widow, Doctor Strange, War Machine, Nebula, Thanos, Pepper Potts, Shuri, Nick Fury, Hawkeye, Ant-Man, Happy Hogan, Captain Marvel, Valkyrie and more.