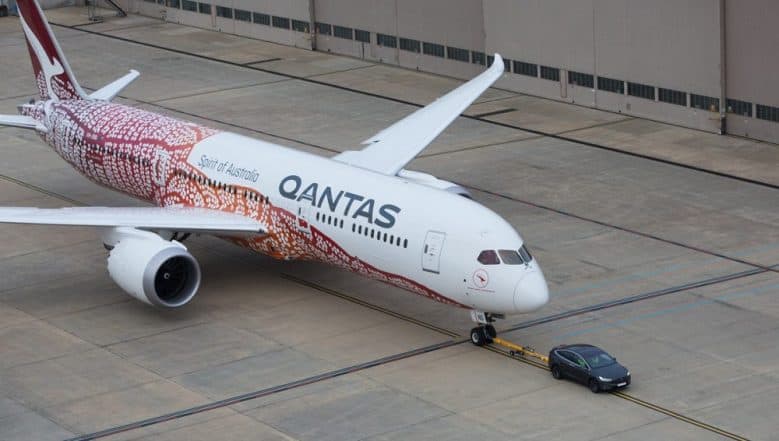 Tesla, a popular American electric car maker is well known for achieving something extraordinary. And, one such extraordinary stunt performed by Tesla's Model X P100D wherein it created a new Guineness World Record for the heaviest tow by an electric production passenger vehicle for towing a Boeing 787-9 Dreamliner. Read More: Tesla Recalls Model S Cars Due to Snag in Steering Component, Shares of Elon Musk's Company Plunge
Built with just 5000-lb rated capacity, Tesla's Model X is the only electric passenger vehicle with the highest towing capacity currently offered in the market. However, many users car making attempts to push the capacity of the vehicle.
Previously, a video surfaced on the internet wherein Tesla Model X driver showed up to help the truck stuck on a snowy road in the region of Raleigh, North Carolina. Read More: Check Where Exactly is Elon Musk's Red Tesla Roadster in Space, when it will fall on Earth With the Help of Whereisroadster.com
Moreover, Bjorn Nyland, a Norwegian owner of Model X also has performed several towing stunts on Model X which includes pulling a 95,000-lb of semi-truck in the snow.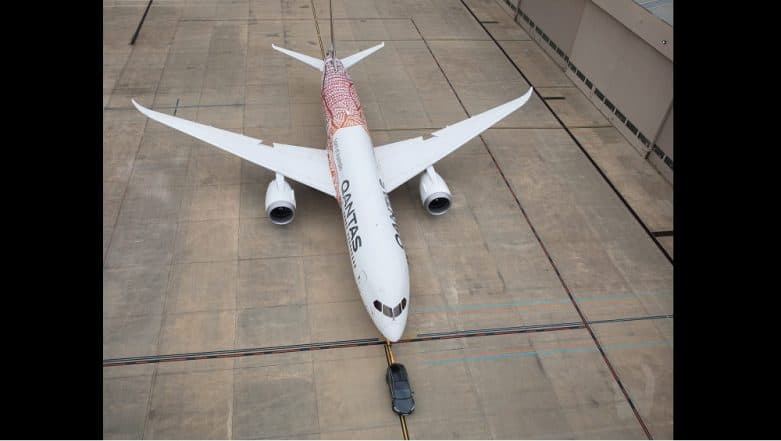 Now, Australian Airway has officially tested the capacity of the Tesla Model X by towing a Boeing 787-9 Dreamliner at a remote taxiway at Melbourne Airport.
Inside the cabin, the SUV comes with 17-inch touchscreen display, LED ambient lighting, centre arm rest, onboard maps and navigation, voice activated controls, backup camera, auto dimming mirrors and much more.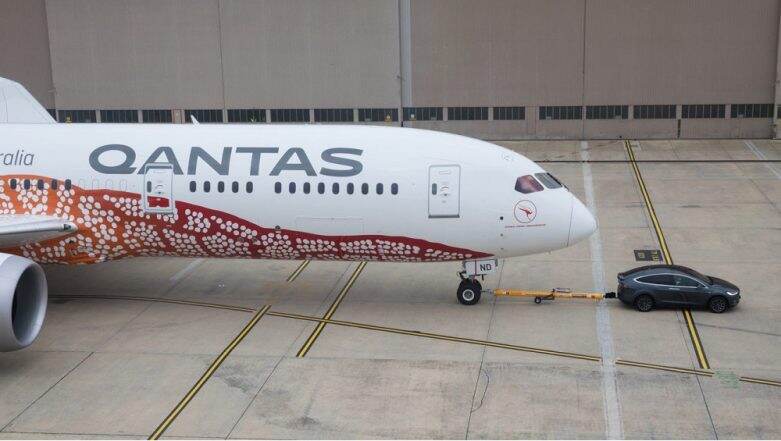 As far as the technical specifications are concerned, the Tesla Model X is claimed to proffer electric range of 295 miles along with 30mins to charge for 170 miles at any supercharge location. The vehicle is claimed to hit the 100 kmph from 0 in just 2.9 seconds.