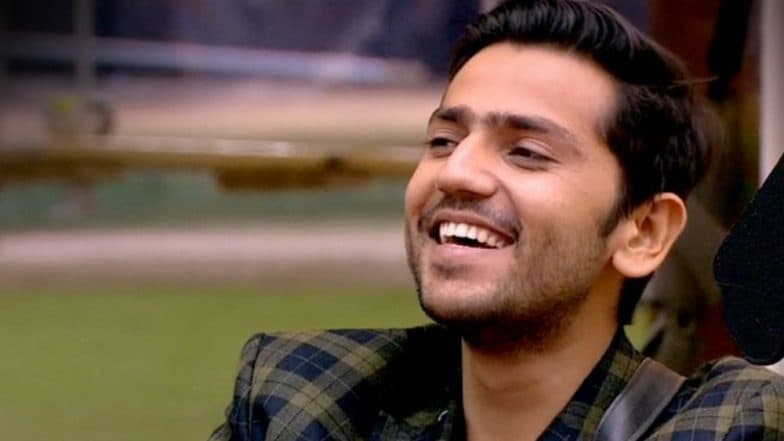 The grand finale of Bigg Boss 12 takes place on December 30. We have seven contestants left inside the Bigg Boss house after Rohit Suchanti's eviction over the weekend. Sreesanth, Dipika Kakar, Deepak Thakur, Romil Chaudhary, Somi Khan, Surbhi Rana and Karanvir Bohra are fighting it out for the winner's trophy right now. With over two weeks to go for the D-day, we will see another eviction, or maybe two, before we get our top five of Bigg Boss 12. At this point in time, even the fans of these housemates are aggressively supporting their favourites. They are doing anything to make sure that their favourite contestant is the one with the winner's trophy.
Like Romil's legion of fans. They have been going all out, in terms of supporting him. Just recently they planned a trend for him on Twitter and it worked wonders, as Romil's name was one of the top trends very recently. And now, a set of people organised a rally in Haryana (Romil's hometown) wherein they urged others to vote for him and thereby make him the winner of Bigg Boss 12. Bigg Boss 12: Here's What Rohit Suchanti Has To Say On His Exit Just a Few Weeks Before The Finale.
Watch the video right here:
Romil Chaudhary Rally 🔥🔥🔥#BB12 #BiggBoss12 #RomilChoudhary #RomilChaudhary #Karnal pic.twitter.com/vR9jfNM1K9

— ᖇᗝᗰᎥᒪ ᑕᕼᗩᑌᗪᕼᗩᖇƳ ᖴᑕ🎯 (@romilchaudhry1) December 17, 2018
Off late, Romil has been a bit over-confident on Bigg Boss 12. He recently told some of his co-contestants that he will be in the finale of Bigg Boss 12 no matter what. While they found this over-confidence a bit annoying, it gave Romil's fans a boost to support him even more. Will Romil end up being the winner of Bigg Boss 12? Well, all we can do is just wait and watch.