Where do we even start? Is Bollywood really not capable of coming up with original ideas or concepts anymore? Why is that we have to keep borrowing from Hollywood? Or should we say 'copying' from the west? While Diet Sabya is the online fashion police that questions Indian designers and brands who blatantly rip off designs from the international market, we suggest there should be one for the music industry as well. Plagiarism is not just restricted to certain industries. It extends to the world of music and the example go deeper and further than Pritam. Take Akshay Kumar's newly released song from Blank as a recent example. It's a dead ringer for Kendrick Lamar's hit video for "All the Stars" from the Black Panther soundtrack. Blank Song Ali Ali: Akshay Kumar Shines in This Number With Unconventional Visuals and Foot-Tapping Music (Watch Video).
Watch Akshay Kumar's Ali Ali from Blank:
With a very similar opening to its unconventional setting and slightly offbeat visuals, the entire song is a blatant rip off of this Black Panther number and the similarities aren't hard to notice, in fact, they are uncanny. We wonder if the makers thought their audiences would be so foolish to understand or ignore this big blunder. If seeking an inspiration was the idea behind plagiarising this song, well, then they clearly lost the plot long way back. Blank Trailer: Sunny Deol and Newbie Karan Kapadia's Terrorism Drama Is Full of Action and a Twisted Storyline.
Watch Kendrick Lamar's All the Stars from Black Panther:
Check out the uncanny similarities in two videos:
#Scene 1
#Scene 2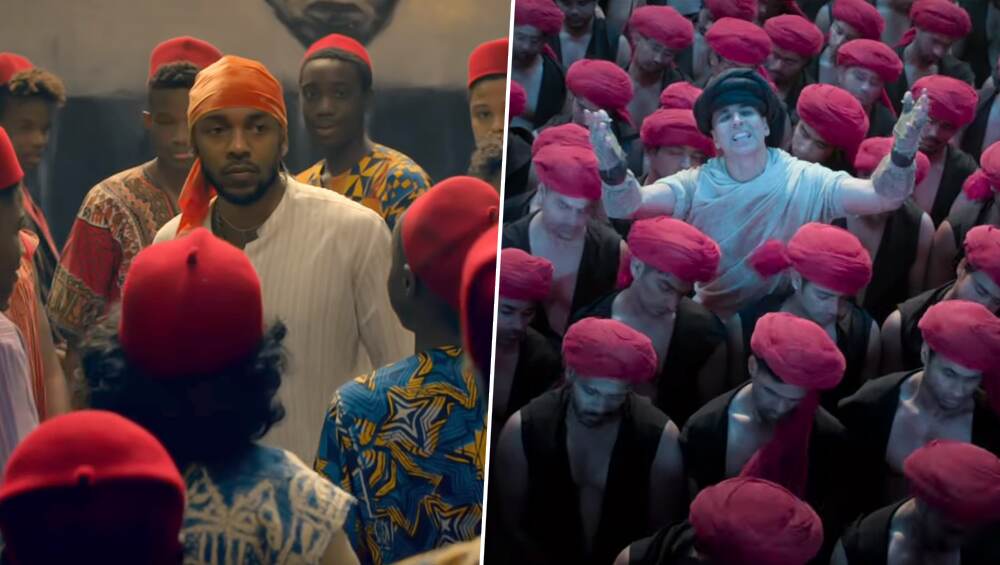 #Scene 3
Such 'inspirations' are unjustified and so-not-fair. We wonder who was the mastermind behind this. Were they so ignorant that they sought inspiration from one of the most popular movies of 2018? Bollywood still has a long way to go when it comes to generating original concepts for music videos. Shame!