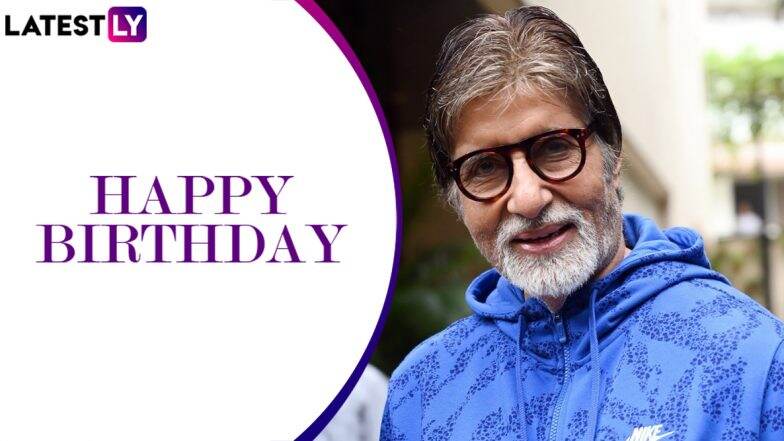 Is there any Bollywood fan out there who hasn't been a fan of megastar Amitabh Bachchan? The legendary actor has entertained generations and still does so with his amazing talents. The veteran actor celebrates his birthday on October 11 and as he turns 77 this year, we hope that he continues to enthral us with his brilliant acting skills for many more years to come. We love how the actor even today is starring in films from different genres and experimenting with different looks and movies such as Sye Raa Narasimha Reddy and Gulaabo Sitabo are fine examples of it. Amitabh Bachchan Evergreen Songs That Is 'Jaan' of Every Party and a Must-Play on His 77th Birthday (Watch Videos).
Among the many things one can appreciate about Big B, one is that he has resurrected to the top after facing a  major low in his career. It almost seems impossible to now think that even a star like Amitabh Bachchan went through a time when the box office and audiences were not kind to him. The actor started his illustrious career in Bollywood with brilliant supporting roles at the start.  It was his fine roles in films like Anand, Bombay to Goa etc that truly made everyone realise his potential. After that, it was almost a cakewalk as he got leading roles in films that soon defined him as the 'Angry Young Man' of Bollywood. Who can forget his classic performances in films like Zanjeer, Deewar, Sholay and more?
Amitabh Bachchan in Deewar and Sholay: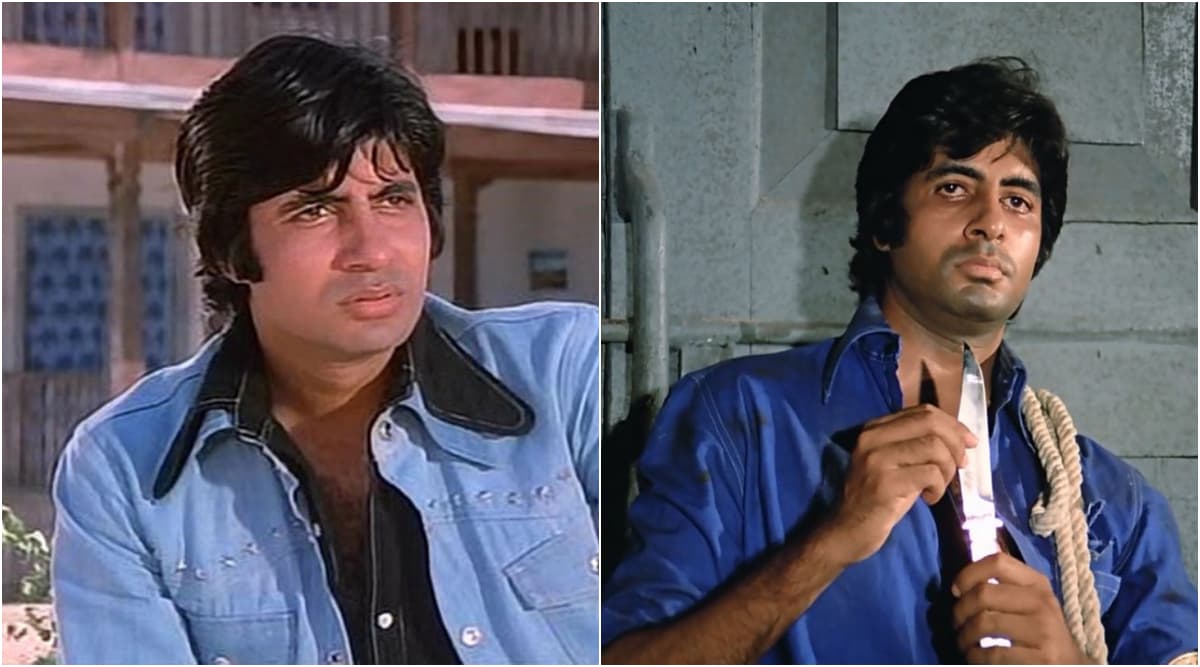 It was only in the 90s that the actor started to lose connect with his audiences. The legendary actor went through a tough phase financially when his production house incurred huge losses. At 57, his company, Amitabh Bachchan Corporation Ltd, ran into losses of nearly Rs 90 crore. At the time, he had no films or money, had legal cases, and a tax recovery notice on his house. But Big B resurrected through it all after he decided to make his TV debut as a host for Kaun Banega Crorepati. His people skills are exemplary and in no time, he came Televisions most beloved hosts. One has to give him credit for recognising that shift, the phase when Indian television peaked at its highest. Things truly changed after that, it was after this that Sr Bachchan returned to films with a bang. At the time, his choices of taking up films such as Mohabbatein and Khakee sealed his return. It's important to note that the whole trend of Bollywood celebs appearing on the silver screen was started by Big B. Also his conscious choice of starring in age-appropriate roles changed the narrative of his career. Something, the Khans seem to be grappling with today.
The actor didn't mind experimenting and some of his avant-garde film choices such as Cheeni Kum, Bunty Aur Babli are great examples of that. Not to forget his unforgettable performance in Sanjay Leela Bhansali's Black which also won him a National award. Amitabh Bachchan Birthday Special: These Throwback Pictures of Big B Will Take you on a Trip down the Memory Lane.
Amitabh Bachchan in Paa, Cheeni Kum and Black: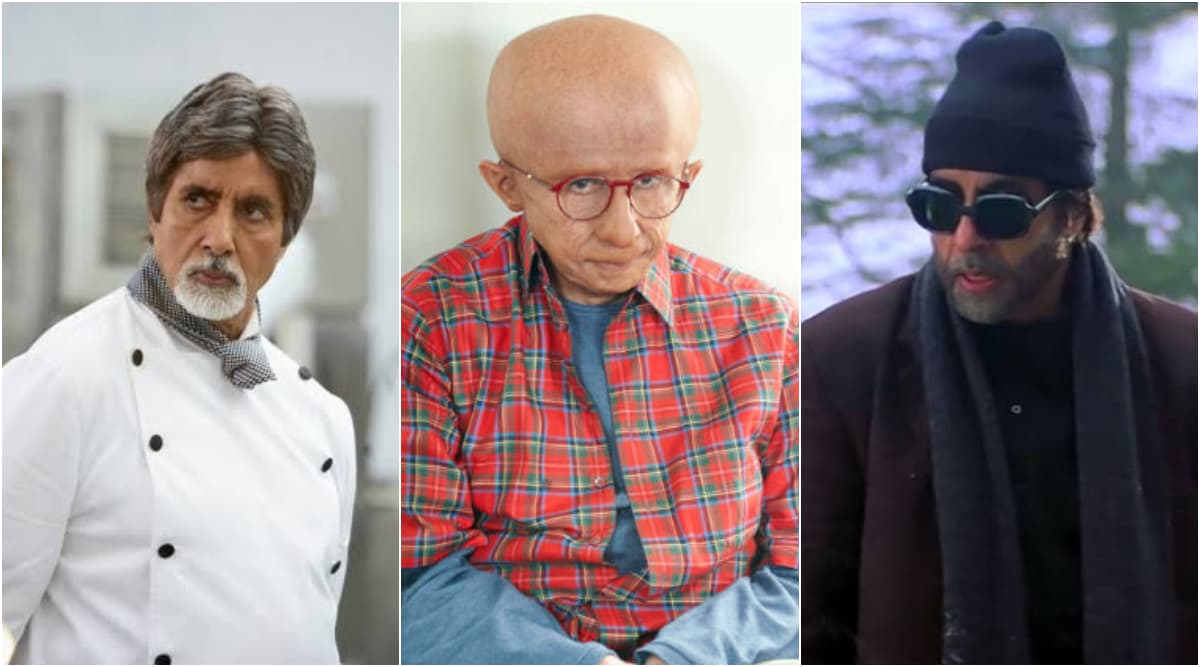 New-age actors must take notes from Big B to never settle for anything simple. Be it trying on accents, like playing a senile Bengali man in Piku to playing a 12-year-old child with progeria in Paa, taking on challenges is important and even though at times it doesn't work, like Shamitabh, it's amazing that he aspires for excellence even in this stage of his career. Not just this, associating himself with films based on relevant issues like Pink, Mr Bachchan proves time and again that he has an eye for the right scripts and that he looks at the whole picture and not just his contribution in it.
Over the years, the legendary star has managed to do everything from different genres such as thrillers like Badla and Wazir to action films like Thugs of Hindostan. We won't be surprised if Sr Bachchan soon even decides to also work in a web-series. That's one medium the actor is yet to explore and we have no doubts that he can ace in that too!