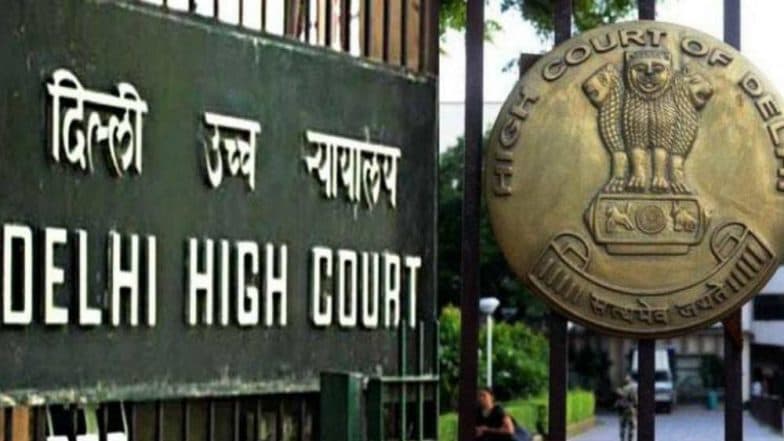 New Delhi, March 13: The Delhi High Court on Tuesday issued notices to the central government and Central Board of Film Certification (CBFC) on a plea by producer of the film '#Me Too' who challenged the order of the censor board recommending change of title and several cuts in the film.
Through its order passed in December 2018, the CBFC had restricted the public exhibition of the film to adults only by granting it an 'A' certificate. It had also directed the petitioner to carry out several modifications to the film before its release, including a change in the title "#Me Too". Justice Vibhu Bakhru issued the notice to the central government and the CBFC. The next date of hearing in the case is May 3. #MeToo in Bollywood: Rajkumar Hirani, Anu Malik, Alok Nath, Here's the List of All Celebs Accused of Sexual Harassment So Far.
The film portrays kidnapping of a girl with the motive of committing a sexual crime. Film producer Sajid Iqbal Qureshi has approached Delhi High Court seeking quashing of the order which directed that "public exhibition of the movie be restricted to adults subject to carrying out of several excisions/modifications/ cuts".
In the order, the CBFC also asked them to change the title of the movie or insertion of disclaimer, the plea said."The film portrays crime against women, and, being extremely sensitive to the standards of decency and sobriety, hence title #Me Too is not only appropriate but justified. In fact, the guidelines also specify that the title must not be provocative, vulgar or offensive or violative of guidelines, it is none of these. In fact, the said title shows the patriarchal mind set of our society and sends a strong message that there is a need for social correction," stated the petition.
"The Me Too movement is a global movement that encourages victims to speak about sexual harassment and molestation. It is not to be put in a strait-jacket, narrow analysis of violence against women. If the title is permitted to be changed, it will lose its essence as the title conveys a very serious social message that till men change the way they view women, women shall continue to be targeted as victims of sexual crimes and there is a need for social correction," it added.
"In fact, the film must not be subjected to any modification/ excision/addition as it neither promotes vulgarity, nor obscenity nor depravity. On the contrary, there is no nudity at all in the film. In fact, there is no skin-show. The female actor is dressed in a sober salwar kameez, which she continued to wear throughout the movie," read the petition.