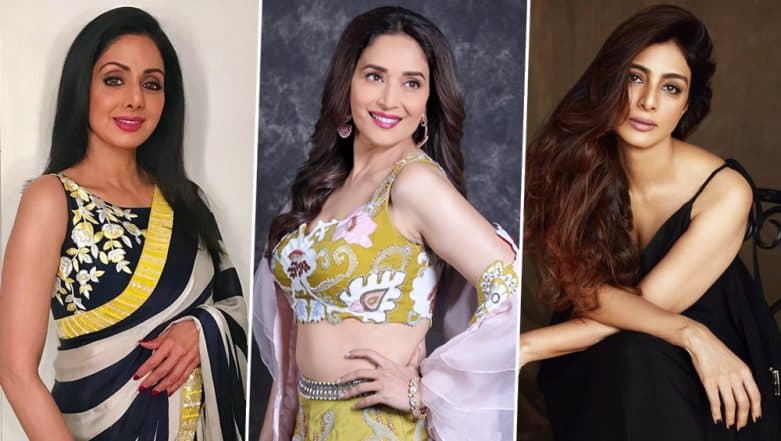 While Kalank had a disastrous run at the box office and it failed to strike any chords with viewers and critics alike, its stellar casting was commendable. From Sanjay Dutt to Madhuri Dixit, Alia Bhatt, Varun Dhawan, Sonakshi Sinha and Aditya Roy Kapur, it was a multi-starrer that's hard to find these days. We had tons of expectations from Karan Johar's dream project but sadly, it lacked any wow factor. However, leaving that aside, how will you react if we say that Tabu was the first choice for Madhuri Dixit's role in the same? Varun Dhawan Says Kalank Was a 'Bad Film' But Strays Away From Blame Game, Calls it a Collective Failure.
As per Rajeev Masand's column in the Open magazine, Karan was always keen on casting Tabu in his period saga. Even before he approached Sridevi for Bahar Begum's role, the filmmaker had a vision with Tabu in his mind but sadly she declined the offer. It was only after she rejected the role that it went to Sridevi. Eventually, the role was destined for Madhuri Dixit as she ended by playing the courtesan in this big project. From Bharat's Slow Motion to Kalank's First Class: How Era-Inappropriate Songs in Bollywood Are Taking Music Lovers for a Ride!
After Sridevi's sudden demise, Madhuri was approached to star in Kalank with Sanajy Dutt and she willingly gave her nod to it. It was a delight to see her on the big screen and she justified the character very well. However now with Tabu's name popping in the picture, we wonder how this character would have turned out to be.