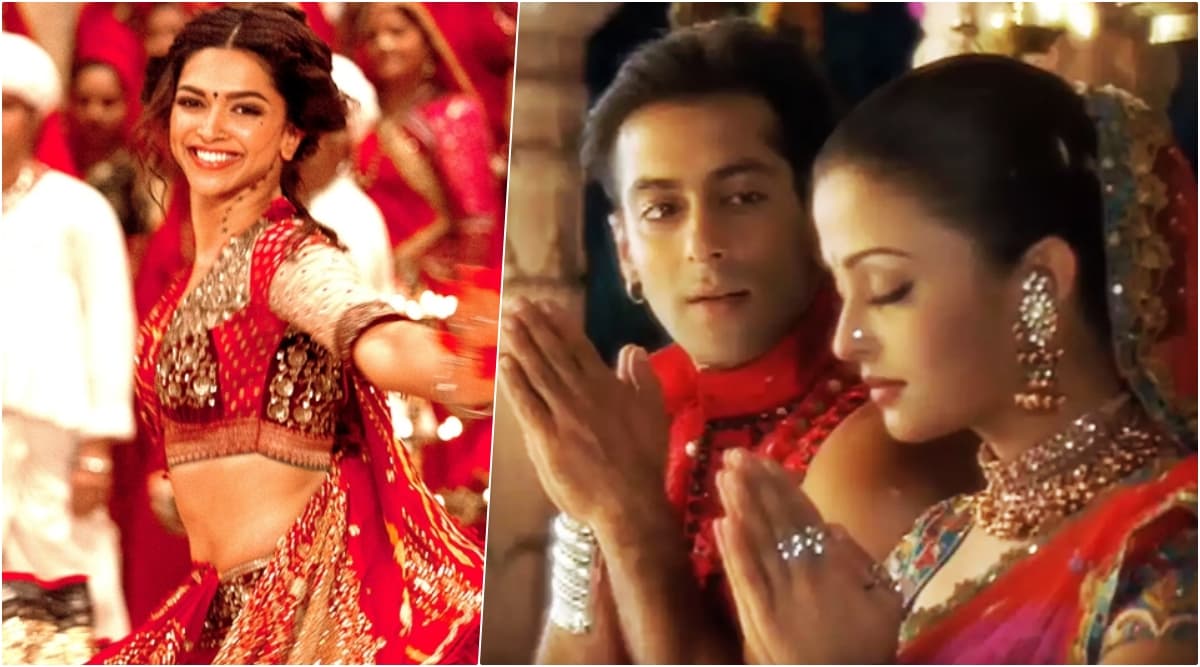 Navaratri starts this week and the desi enthusiasts are already rushing to fill their calendars with the name of the right colours. The festival marks as the victory of Goddess Durga over the demon Mahishasura. It is also said that during this period, the goddess descends and pours blessings and good vibes on all her devotees. This is the time to celebrate with music and colourful attires. Bollywood has taken care of all of that for all the filmy people out there. Playing garba and dandiya is the inevitable part of this festival. The makers of B-town have some amazing songs in store to follow this ritual and you can listen to them and download them later too. Navratri 2019 Fashion: 5 Best Places in Mumbai to Shop for Chaniya Cholis, Jewellery and Everything You Need to Jazz Up Your Garba Outfit With.
Over the years, we got to see many songs dedicated to the festival. They had the romance, energy and hook steps that cannot be not liked! Some songs are here to stay forever while some of the compositions are brand new that adds a fresh flavour to the season. Here are some such songs that fit into the mandatory playlist of Navaratri songs.
Dholi Taro
Salman Khan and Aishwarya Rai's classic dance track is one of the most iconic ones. Couples back then took dancing on this song together extremely seriously, kind of paying ode to Salman and Ash's crackling chemistry.
Shubhaarambh
The beats of this song are perfect for the people who are a bit new to this style of dance. The slow yet energetic thumping beats can help one learn and enjoy at the same time.
Lahu Muh Lag Gaya
This one is exclusively for those couples, deeply in love, trying to sneak out some 'us-time'. Thanks to DeepVeer, the dance form became way too mushy than it actually is, but no one complains!
Nagade Sang Dhol
If one wants to forget the world and dance, this is an apt song. Once you are familiar with the lyrics of the track, not a soul can stop you from immersing into a soul-satisfying solo dance or group dance.
Chogada
The latest song from 'LoveYatri' is purely dedicated to this festival. The song was made with an intent to make everyone dance on it and it totally serves the purpose.
Kamariya
Another song that is totally in sync with the beats of the festival. This one is easily one of the most popular numbers for the new-gen. How can one not get up and dance on this?