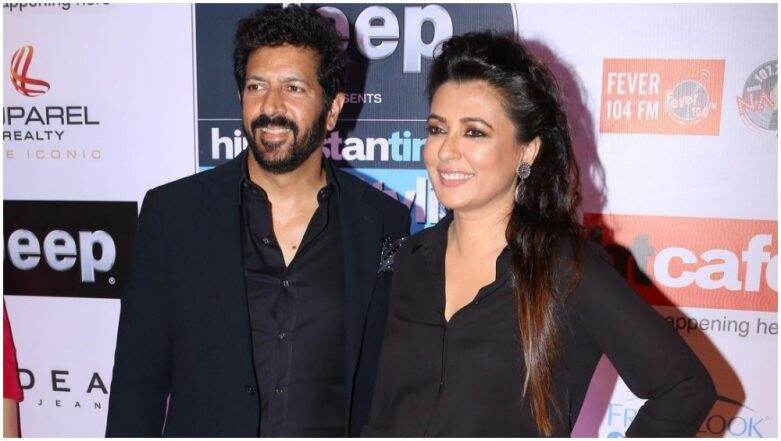 Pulwama terror attack will go down in history as a bitter experience; the one that claimed the lives of 40 CRPF Jawans. While the entire nation condemned the attack and celebrities even came out to express their grief, trolls are busy tagging certain actors of having 'Hinduphobia.' Mini Mathur was one of the victims of such venomous allegation recently. A Twitter user bashed director Kabir Khan's wife for marrying a Muslim and tagging her as Islamist. After Navjot Singh Sidhu was slammed for his insensitive comments on the recent issue, Mini Mathur was the latest name to experience such immense hatred. Kapil Sharma's Support to Navjot Singh Sidhu Irks Twitterati; #BoycottKapilSharma Starts Trending on Twitter.
The entire episode can be traced back to Amol Palekar's recent experience at an art event. The actor was interrupted amid his speech by NGMA authorities for criticising Ministry Of Culture. Mini Mathur had then reacted to the incident and slammed the authorities for the same. However, a Twitter user then trolled the actress by calling her Islamist who should be thrown out of the country. You people have hinduphobia. You Islamists should be thrown out of country. Mini Mathur you flop actress. Arshad was your name Harshad before conversion? Good you were thrown out of Jolly LLB 2. Right place for anti nationals like you is Pakistan. You converts deserves that - were his exact words. We wonder if his outrage was for the same tweet or an after effect of the Pulwama terror attack. Pulwama Attack: Akshay Kumar To Donate 5 Crores To The Families Of Deceased Soldiers.
Check out Mini Mathur's tweet below
Amazing!!! This is the way forward ... DISRESPECT 👏🏼👏🏼👏🏼👏🏼👏🏼👏🏼👏🏼👏🏼👏🏼 https://t.co/TXbGKxqLyO

— Mini Mathur (@minimathur) February 17, 2019
While a celeb would have ignored the accusation, Mini was in no mood to take a chill pill. She replied to him saying Amazing!!! This is the way forward ... DISRESPECT.  What followed next was the same user's rant on her reply and later the reactions from her followers. She even mocked at their (trolls) disappearance for such a long time and tweeted a sarcastic 'welcome back' to them.