This year on Diwali, Bollywood is giving us Thugs of Hindostan. The YRF movie stars stalwarts like Aamir Khan, Amitabh Bachchan and Katrina Kaif. Of course, the hype around the movie is high. In fact, it is so high that some people are buying the tickets that are priced as high Rs 2400. As Kangana Ranaut would say to those people, "...duniya bhar ka paisa hai". The ticket price is being levied at a very posh theater, PVR Director's Cut, in Delhi. The second highest price is at the same theater - Rs 2200 for cheaper tickets for people who fell Rs 200 short (maybe?). The next highest price of Thugs of Hindostan tickets is Rs 2000, at Select City Walk, in Delhi. Then the fourth highest is Rs 1800 and you can find those tickets in Mumbai and Delhi.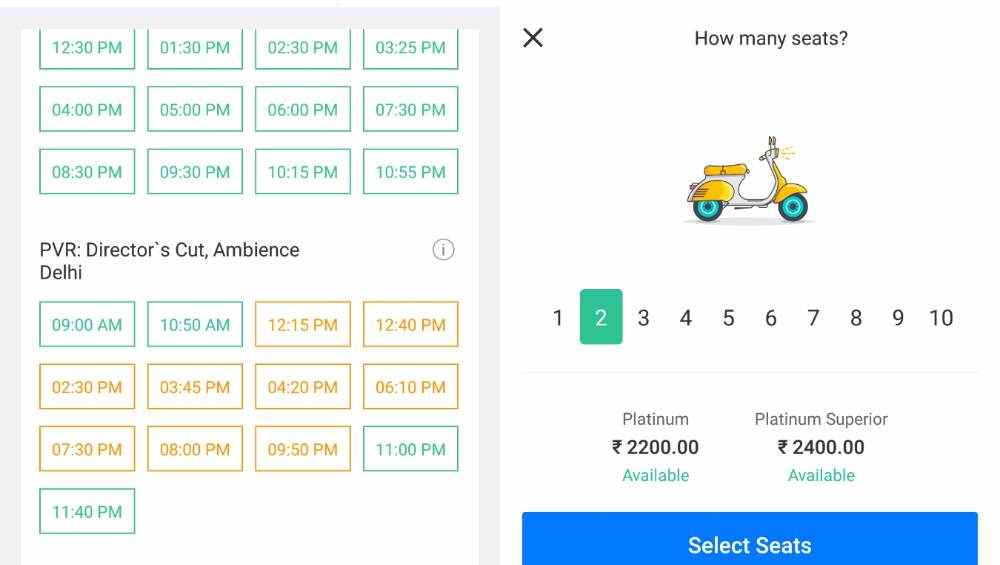 Don't you think that is an exuberant amount of money to being for a movie? Well, do not let the Monisha Sarabhai inside you get a mini heart attack. Because don't worry the tickets for the movie are also available at prices as low as Rs 200, so you and your broke friends can go watch it.
As per reports, YRF has directed multiplexes to charge 10% more than the price of Sanju tickets for Thugs of Hindostan. As per a Bollywood Hungama report, YRF's e-mail to exhibitors reads, "Please ensure all cinemas increase rates charged for "SANJU" by a minimum of 10% for the extended 4day weekend. On weekdays, the rates must be dropped by 25% from weekend rate. Please e-mail us the rates charged by you at all your cinemas for "SANJU" and proposed rates of "THUGS OF HINDOSTAN" for the extended 4-days weekend and weekdays."
Well, the movie is made at a cost that Bollywood has only thought of till now. So, it is imperative for YRF to make profits. But if hiking ticket prices is fair or not, we will leave that decision up to you.
Meanwhile, Aamir seems to be blissfully unaware of the hike. In fact, he has revealed that it is his dream to have economical theatres. In his conversation with PTI on the subject, he said, "I can understand. It is an expensive film. Personally, I am always for tickets to be cheaper. I think we should have theatres that are economical and people should go and watch the film in theatre.  It is my dream that in India you should have theatres that are economical, middle group and posh. Everyone should have the opportunity to access the film and I hope that happens."
As per trade expert Girish Johar, Thugs of Hindostan should cross Rs 150 crore over opening weekend. With some people paying ticket prices as high as Rs 2400, Rs 2000 and Rs 1800, it better should.