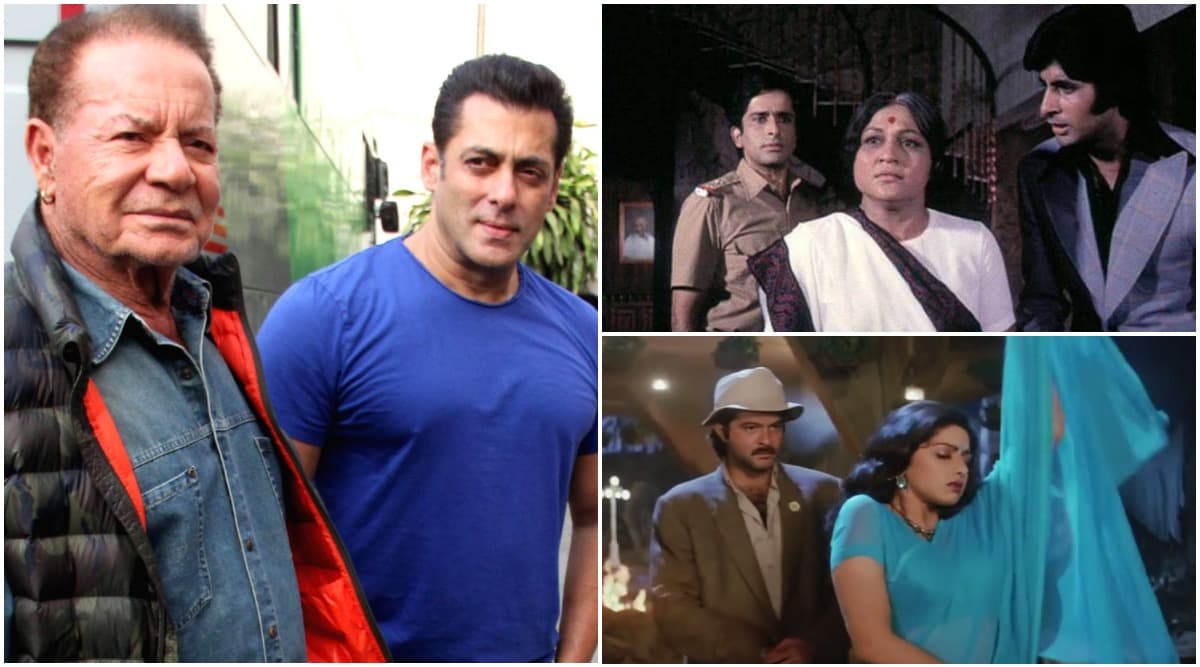 The younger generation might know him as the father of Bollywood superstar Salman Khan. But movie buffs would know him as the man who had penned some of the most enjoyable blockbusters in Hindi Cinema. That's the inimitable Salim Khan for you. Salim Khan is celebrating 84th birthday on November 24, 2019, so on the behalf of the entire LatestLY desk, we wish the legendary screenwriter Many Many Happy Returns of the Day!
Not many now know, though, that like his son, even Salim Khan had harboured acting aspirations and had tried his luck in being in the front of the camera. Salim Khan appeared in several movies in supporting roles, but the only part worth mentioning was playing Shammi Kapoor's friend in Teesri Manzil.
When he realised he is not cut to becoming a fully-fledged actor, he started churning out scripts. After going solo in this early phase of the new career turn, he later met Javed Akhtar and that's where the magic began. Their first script together was for Rajesh Khanna's Haathi Mere Saathi, that was a huge success. During the phase between 1971 to 1982, they penned several blockbusters and was responsible for making a legend out of Amitabh Bachchan, the actor who appeared the most in the films penned by them. The duo stopped working with each other post-1982, but some of the scripts that they had written before was turned to films later, like Zamana and Mr India.
Salim Khan's career as a writer didn't enjoy the same kind of success post the split, and slowly, he took a sort of retirement from the screenplay business. The fans of Salim-Javed are still hoping that the duo will come together for their one last hurrah.
On the occasion of Salim Khan's birthday, we look at seven wonderful moves penned by him, with, of course, the collaboration of Javed Akhtar.
Deewaar
If Zanjeer (also written by Salim Khan) made Amitabh Bachchan into a star, then Deewar turned him into a superstar. Deewar is directed by Yash Chopra, and is considered as one of the best films made by the late filmmaker, and also one of the better ones written by Salim-Javed.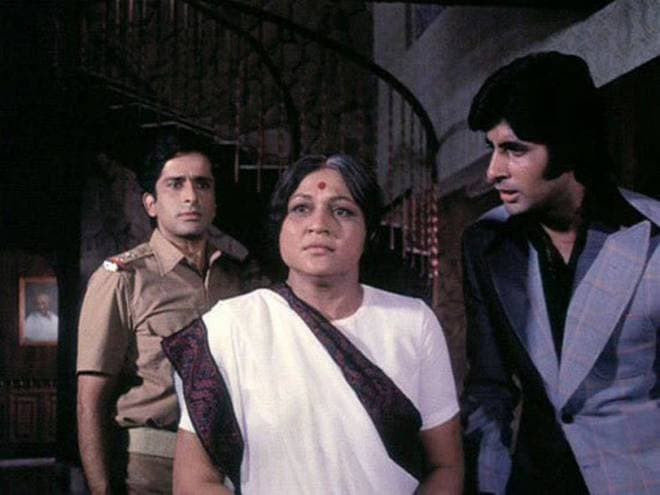 Not to mention, Deewar even ranks in Amitabh Bachchan's greatest performances as the young man on the wrong side of the law that puts him at crossroads with his cop brother (Shashi Kapoor).
Sholay
If you didn't think Sholay made it to this list, perhaps, you never loved Bollywood at all. Sholay has everything you like about the kind of masala cinema that you love from Bollywood - great songs, great action, likeable heroes, romance and a terrifying villain.
Sholay, directed by Ramesh Sippy, may feel inspired by a couple of Hollywood westerns, but Salim-Javed has created a captivating narrative that makes the film much more than a ripoff. If Sholay is considered as the greatest Bollywood film of all time, a major credit should definitely go for its screenwriters. After all, there is a reason why those dialogues, even simple ones like 'Kitne Aadmi The?' feel like gems!
Trishul
Sorry to say, but most of the films in the list are dominated by Amitabh Bachchan. In Trishul, Amitabh Bachchan plays an illegitimate son of a business tycoon (Sanjeev Kumar), who decides to create chaos in his father's life for the injustice meted out to him.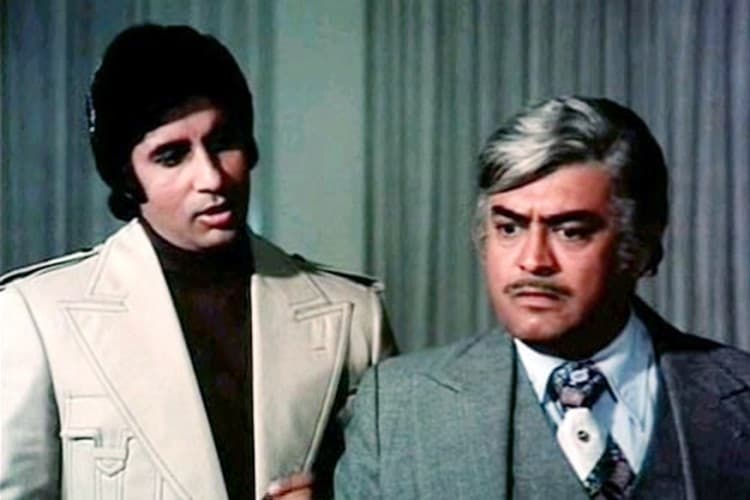 Needless to say, there are some really powerful moments written between Bachchan and Kumar's characters. The movie also stars Shashi Kapoor, Raakhee, Hema Malini, Sachin, Poonam Dhillon, and Waheeda Rehman.
Don
Amitabh Bachchan has a double role in this action thriller, directed by Chandra Barot. One of them is the titular don, a shrewd, cold-blooded gangster, who can never be caught by the police of seven nations, and his good-hearted doppelganger.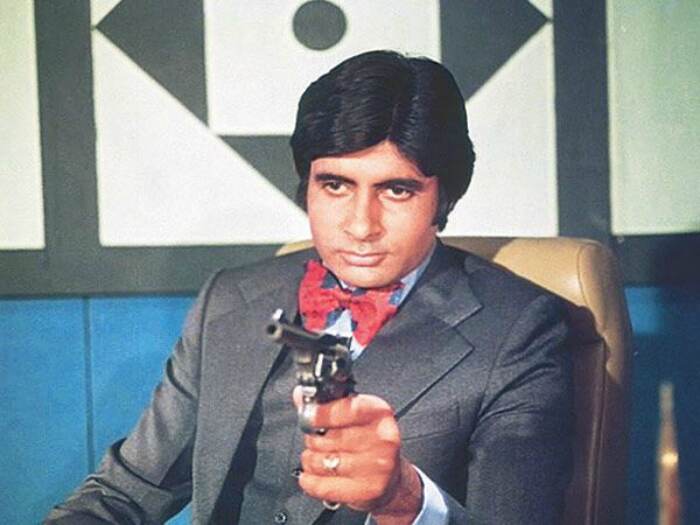 Filled with enough twists and turns, not to mention some dope lines, Don continues to be the cult classic even after so many years The movie was remade in multiple languages, including again in Bollywood with Shah Rukh Khan in the lead.
Kaala Patthar
Kaala Patthar could be the least-grossing hit in this list, but it deserves its tag to be an underrated classic. The movie is a survival thriller, a genre rarely attempted in Bollywood, while also dealing with themes like survivor's guilt and redemption.
Kaala Patthar has some awesome dialogues ("Teesre Badshah hum hai"), well-executed scenes and memorable performances from the cast. The movie stars Amitabh Bachchan, Shatrughan Sinha, Shashi Kapoor, Raakhee, Parveen Babi, Neetu Singh and Sanjeev Kumar.
Shakti
Salim-Javed can write some terrific confrontational scenes between characters bound by blood, and Shakti is another fine example of that. Directed by Ramesh Sippy, Shakti is a drama based on the estranged relationship between an honest police officer and his angry son.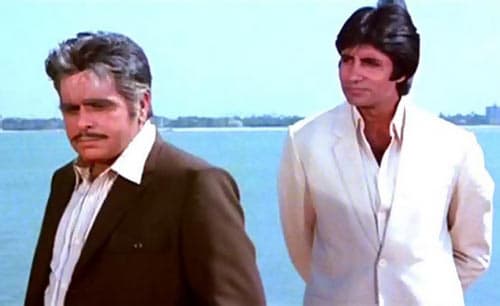 Dilip Kumar and Amitabh Bachchan give powerful performances here, supported by some strongly written sequences and dialogues. Also, watch out for a young Anil Kapoor in the film.
Mr India
It's truly sad that Salim Khan and Javed Akhtar chose not to wrote any more screenplays after Mr India. But it is also awesome that the last film they scripted wasn't a turd, but in my humble opinion, was the best superhero film made in Indian cinema.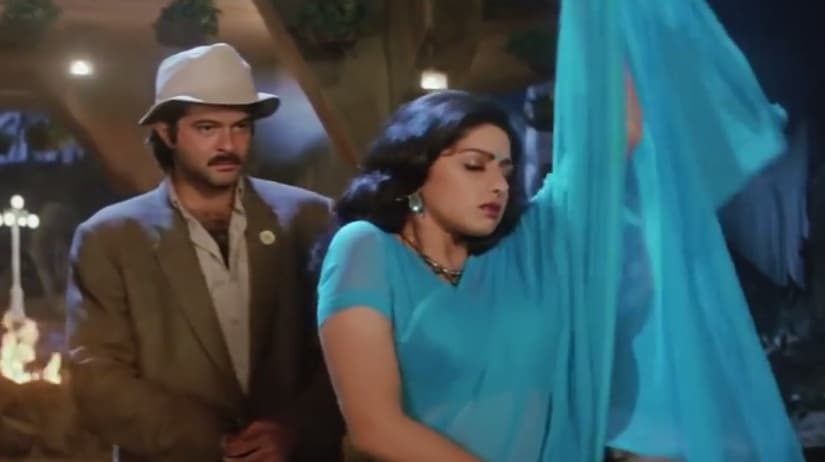 Just what's not there to like about this film, made by Shekhar Kapur. A Likeable hero in Anil Kapoor's Arun Verma, an adorable bunch of kids, a very funny Sridevi, awesome superhero moments and a dangerous villain in Amirhs Puri's Mogambo. Mr India is pure dope!