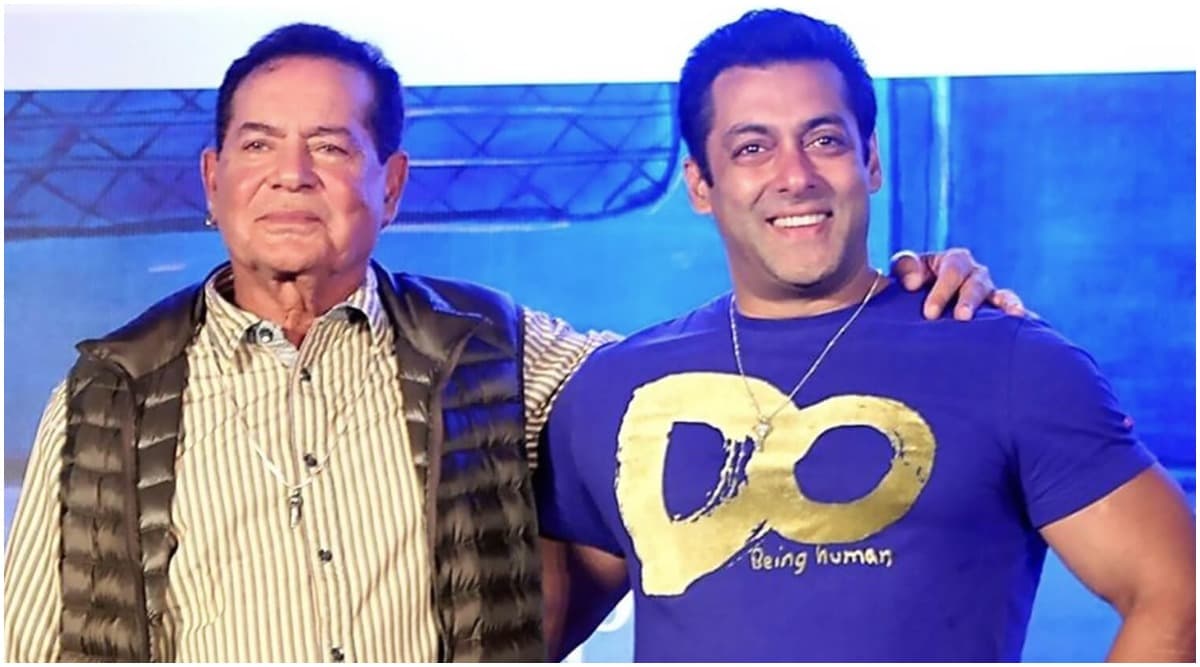 Veteran writer, Salim Khan celebrates his birthday today and son, Salman Khan has the sweetest birthday wish for him. The actor took to his Instagram account to share a throwback picture with his daddy dearest and captioned it with 'Happy Birthday.' Their happy faces are truly a delight for sore eyes. One look at this picture and we are already running towards our daddies to give them a warm hug and express what they mean to us. We suggest you should run too. Salman Khan Shares a Video of Salim Khan Singing and Now We Know Where He Gets His Musical Genes!
Salman is a family man and there's no denial in that. He has a huge family that has two brothers with two sisters and he loves them all deeply. While sisters Arpita and Alvira Khan are the apples of his eyes, brothers Sohail and Arbaaz are like his rock support. Khan family is known for their extravagant family gatherings and even planning holidays to celebrate different special occasions. Recently they celebrated Salim and Salma Khan's wedding anniversary followed by Helen's birthday. Salim Khan Birthday Special: 7 Awesome Blockbusters That We Eternally Grateful to Salim Khan for Penning Them.
Check Out Salman Khan's Birthday Wish for Salim Khan
View this post on Instagram
Speaking about the bond that Salman shares with his father, we are reminded of the time when the actor got strict instruction from his daddy. While revealing how he feels bad for couples getting beaten up by police officers in parks and other public areas, he said, "These couples are helpless as there are around 8-10 people in a small house. These youngsters cannot afford to book a hotel as society takes it in another way. My father gave me a clear-cut instruction when it came to girlfriends. He gave us permission to spend time at home rather than roaming around the city." Well, the family is surely too modern for commoners but the advice was really good to some extent.