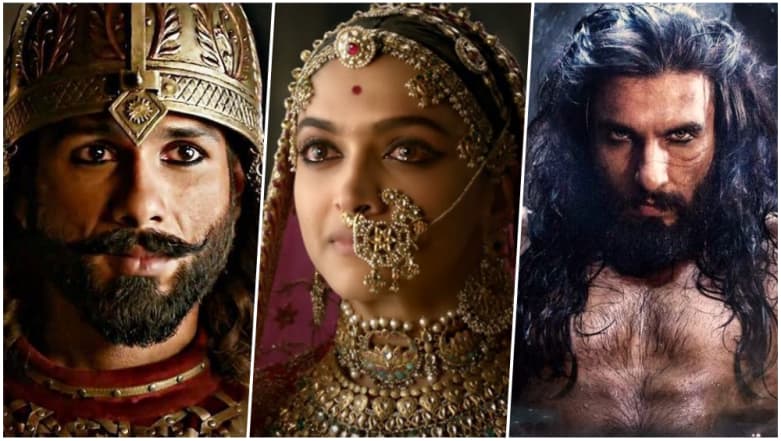 When Padmaavat was about to release last year, it embroiled itself into a lot of controversies. One of them being Shahid Kapoor having issues with Ranveer Singh getting more screen time in the movie. There were several reports which stated how Sasha had expressed his concerns to Sanjay Leela Bhansali, the director of Padmaavat, but eventually it was Ranveer who ended up getting more visibility than him in the movie. Now, on Koffee With Karan season 6, Shahid opened up about the rift with the Padmaavat cast back then. Hardik Pandya's Father Comes to His Defence Following Koffee With Karan 6 Controversy
When Karan Johar brought up the topic and asked him if it was a smooth- sailing ride or if he actually faced turbulent waters while doing the film for the reason mentioned above, the actor said, "It (Padmaavat) was a big film. The stakes were very high for everybody. Every one wanted to have their A- game on, everybody was doing everything to be the centre of limelight." He continued, "I'm sure everybody felt threatened by each other at some point in time... I wouldn't say it was a smooth ride where we were all throwing love at each other, but looking back, its an amazing film and i am glad i did the film." Hardik Pandya Apologises for His Comments on Koffee With Karan 6; Says, 'I Got Carried Away' (Watch Video).
Further, when Karan quizzed him if he is still in touch with either Ranveer, Deepika or Sanjay Leela Bhansali after the film hit the screens, he said, "Ever since I got married, I have not had a social life... I don't know if its not a good thing. But yeah, Deepika, Ranveer and Sanjay sir, never became a part of my friend circle. It was all thoroughly professional." But that was not it. During the Rapid Fire round, Shahid also revealed how he wished Padmaavat was "more balanced in its screen time" for him. Well, we guess that sums it all up, no? We wonder what Bhansali or DeepVeer have to say to these statements made by Shahid about the film.