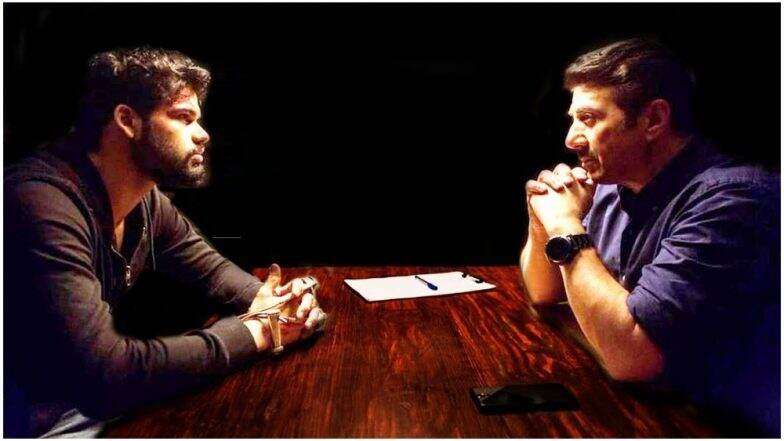 Blank was a Bollywood thriller movie that came about a couple of months back. The movie was in the news for being the launchpad of star-kid, Karan Kapadia. For the uninitiated, Karan is the son of the late actress Simple Kapadia, which makes him the nephew of Dimple Kapadia, and the cousin of Twinkle Khanna. Of course, that also makes Akshay Kumar his brother-in-law, who also appeared in a promotional song in the film played during the end credits. Sunny Deol played a parallel lead in the movie that is set against the backdrop of terrorism. Blank Movie Review: Karan Kapadia and Sunny Deol Pummel Their Way Through This Dull Thriller.
Blank was released on May 3, received negative reviews and sank at the box office without a trace. Or so we thought. Now a clip from the film is being circulated around on social media for very nefarious intentions. The scene in question is taken from a crucial portion of the film, that shows how a malicious leader of an Islamic terrorist organisation, played by actor Jameel Khan, is brainwashing little kids for jihad.
Some miscreants are spreading the clip as a real incident, just to create communal discord.
ये हर हिन्दू को खासकर secular हिन्दू को देखने की जरूरत है... pic.twitter.com/XwhOiyMEqd

— POOJA (@deshbhakt_pooja) September 7, 2019
Interestingly this same scene is also a part of the trailer of the movie, as you can see below (at around 0:31):
Sunny Deol, who plays an Anti-Terrorism Squad officer, is presently a BJP politician and an elected MP from Gurdaspur, Punjab. We really wonder what the mild-mannered actor, who is very keen to keep himself away from controversies, has to say about a scene from his film being used for such mischief.