The fairytale wedding of Priyanka Chopra and Nick Jonas was a bliss to watch for most of us. However, a journalist named Mariah Smith was not cool with the fact that the global icon married the American sweetheart with a collective decision. She wrote a racist and sexist article in The Cut magazine with the title 'Is Priyanka Chopra and Nick Jonas's Love for Real?'.  The article filled with venom of words was slammed by several fans and celebs including Sophie Turner, Joe Jonas, Sonam Kapoor, Arjun Kapoor, Swara Bhaskar. Post the backlash, the article was taken down by the publishers and apologised.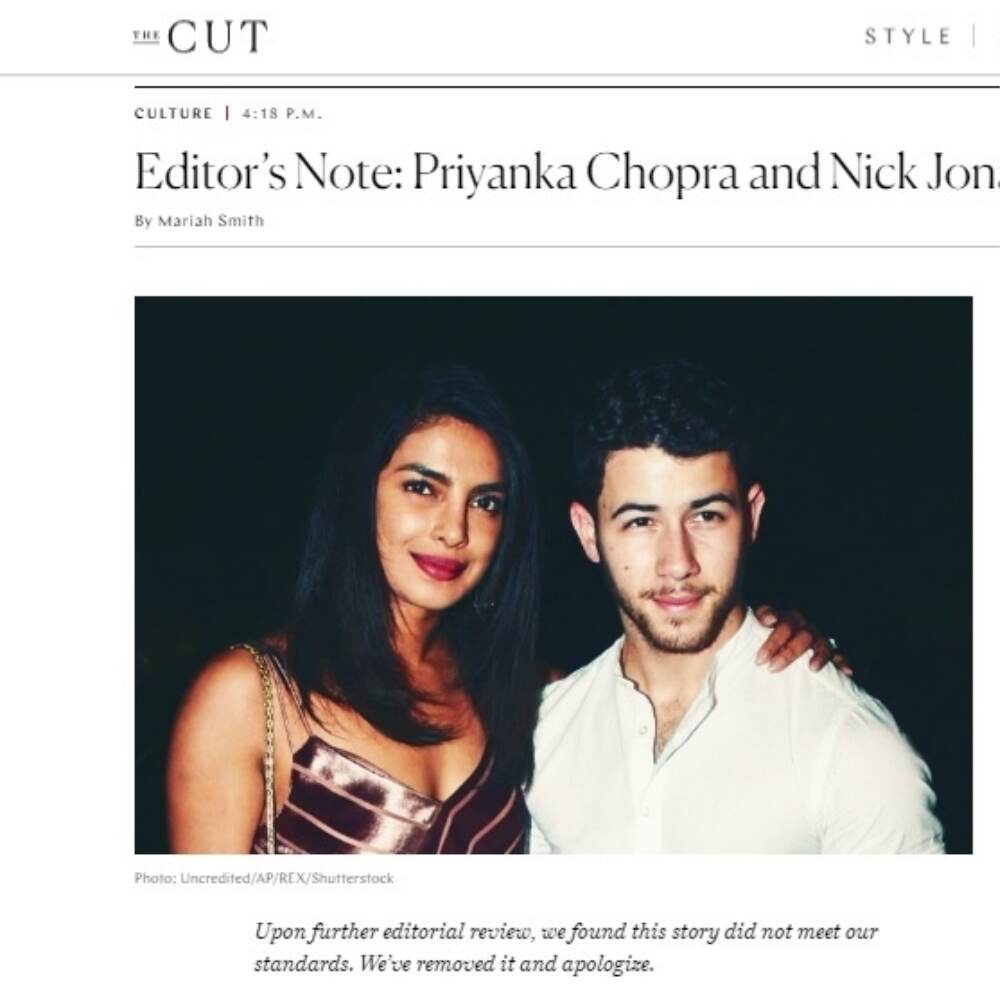 They wrote an 'editor's note' that said, "Upon further editorial review, we found this story did not meet our standards. We've removed it and apologize." Well, the damage is already done we guess and we wonder what was it that made the writer be so aggressive with a beautiful thing like a wedding.
For those who did not get a chance to read it, the writer had written, "All Nick wanted was a possible fling with Hollywood's latest It Woman, but instead, he wound up staring straight at a life sentence with a global scam artist. Even more upsetting, she's a scam artist who never even took the time to make sure he was comfortable riding a horse before arranging for him to enter their wedding ceremony on horseback. (Sadly, no one has yet to report on whether or not Nick Jonas was truly comfortable riding into his wedding on horseback.)" Here are more excerpts from this article. We hope that the publishers review the articles written by their prestigious writers before flaunting it on social media!