The first trailer of the upcoming film Zero has been gifted to humanity, finally. We all had been waiting for this moment to arrive for months. The wait was worth it as the trailer is no short of being spectacular. Now, that praises for the film are in order, let us dive deeper into a theory about the film that will blow your mind away. The trailer shows us that Shah Rukh Khan meets Anushka Sharma and Katrina Kaif's characters at different junctures in his life. But there is a stronger connection than common love interest between them. All you have to do is watch the trailer very closely to figure this one out.
It is evident from the Zero trailer that Katrina is playing an actress in the film. It is hinted in the trailer that Anushka plays the role of a scientist or a professor, who is very popular. And it is very vaguely said in the trailer that Katrina will be playing Anushka in the movie. Yea, confusing. Let me break it down.
So, there is a high chance that Katrina's character will get the acting job to star in a biopic on Anushka's character. Or maybe in a movie, within Zero, Katrina will be playing a role inspired by Anushka's character. How are we saying that? Below you can see that both the actresses are wearing the same bridal dress. Not only that, just like Anushka, Katrina is also sitting on what seems like a wheelchair. Which means Katrina might be shooting for a scene inspired by Anushka's life. Whoa. Mind=Blown.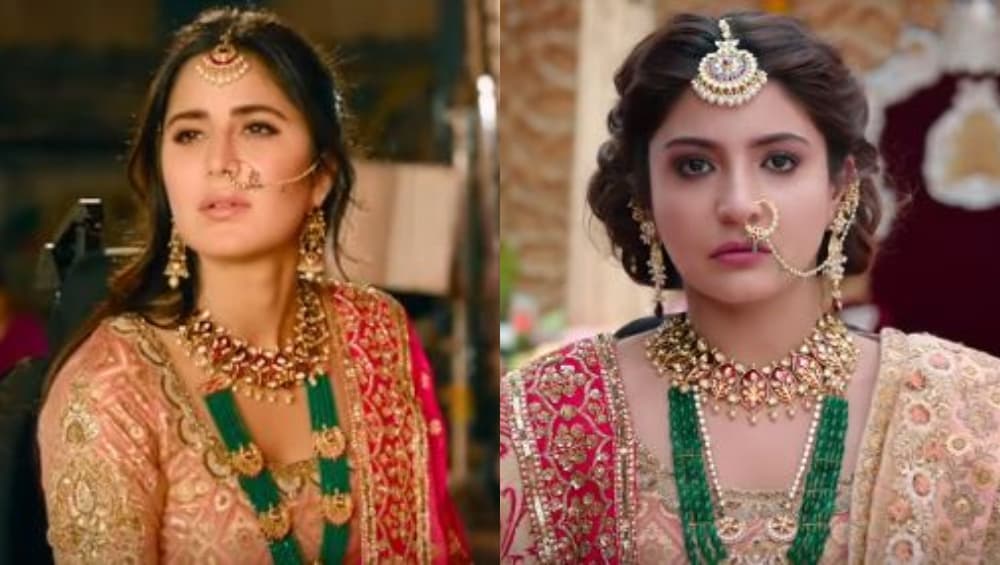 This also explains how Shah Rukh Khan's character would end up meeting Katrina's. Did you spot in the Zero trailer? Did you spot something else that we all should know? Tell us by tweeting to us at @latestly.