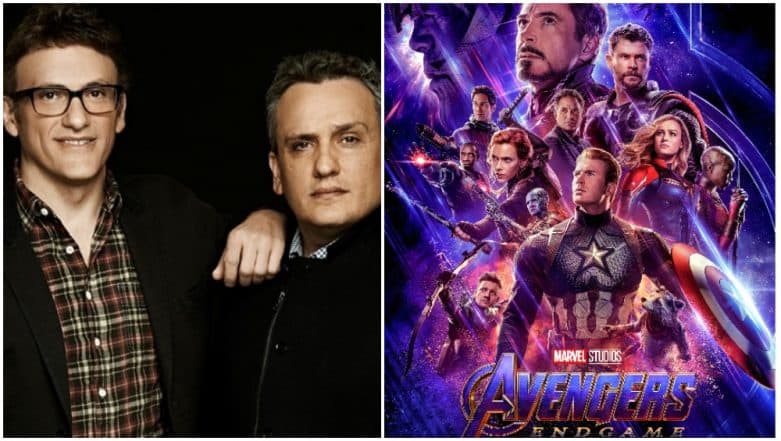 The Avengers: Endgame is around the corner and it is obvious, spoilers are to be expected. There are many who cannot contain their excitement over the latest Marvel film which is about to hit the theatres in few weeks. Despite Disney trying its level best to keep maximum details under wraps, footage from the superhero film leaked online. It highlighted few important scenes from the film in the form of screenshots, GIFs, and much more. After the massive spoiler that hit the internet yesterday, film's directors, The Russo Brothers, have issued a note to all the fans stating - #DontSpoilTheEndgame. Avengers: Endgame New TV Spot: Marvel Takes a Trip Down Memory Lane and this Recap Video Will Surely Make You Emotional.
Yes, Anthony Russo and Joe Russo have urged social media buffs to not spoil Avengers: Endgame for others who are waiting to watch the kick-ass ending to the Infinity Saga. In this open letter, the Russo Brothers mentioned that there are many who have worked tirelessly behind Endgame to deliver the biggest surprise for the viewers. 'Thanos still demands your silence' – is something the Russo Brothers have concluded their note. Avengers: Endgame: A Five Minute Long Footage Gets Leaked Online and It Reveals Some Crucial Details About all the Characters (SPOILER ALERT).
Take a look at the #DontSpoilTheEndgame note shared by the Russo Brothers: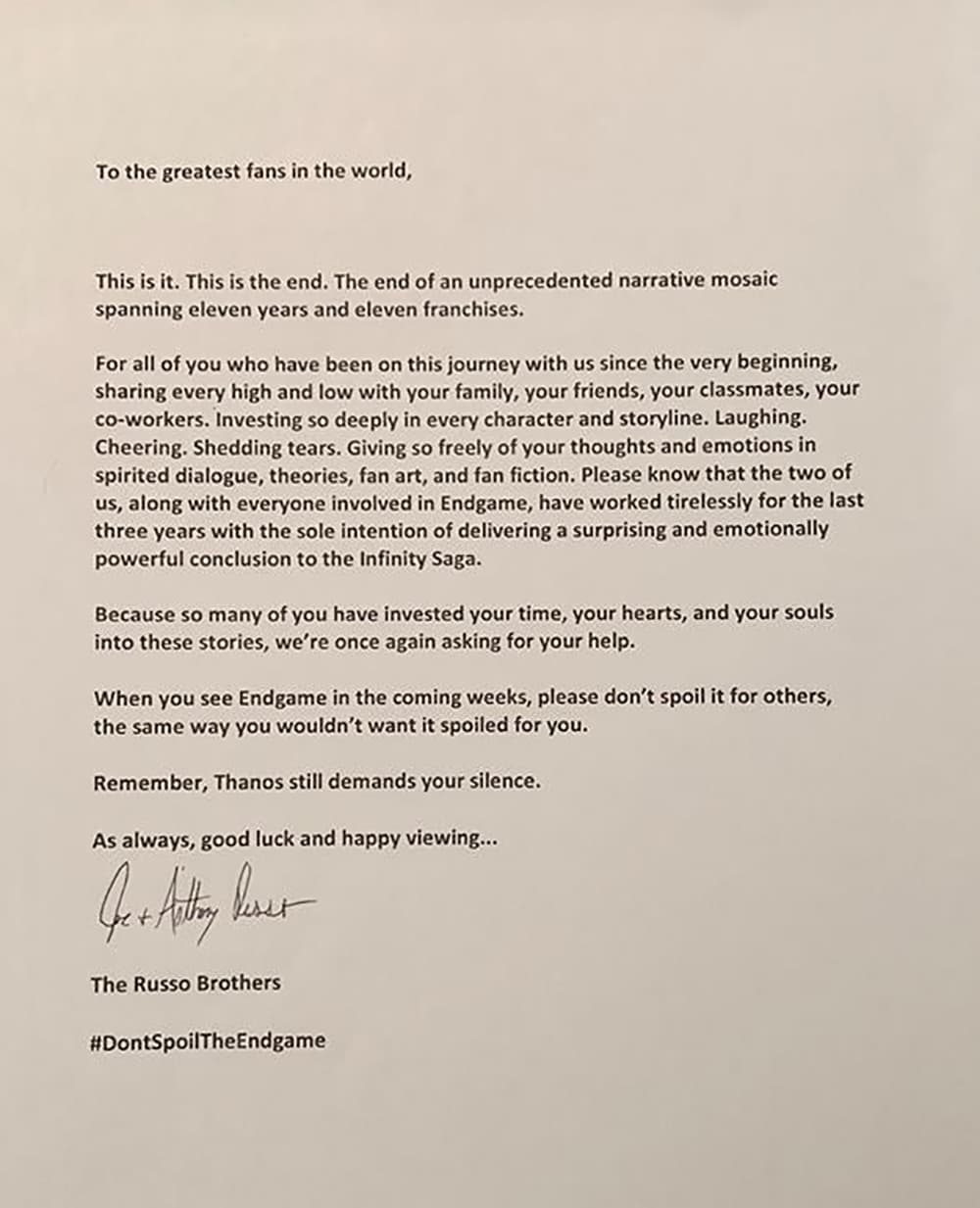 According to reports, all those who are involved in the production have signed non-disclosure agreement. Yes, nobody can spill the beans with regards to Avengers: Endgame. The press is also yet to watch the complete film. There were some lucky ones from the media in the US and South Korea who got the opportunity to watch 10 minutes and 20 minutes of footage respectively. Yes, Disney screened those precious footage to the critics. Avengers: Endgame is all set to hit the big screens on April 26.