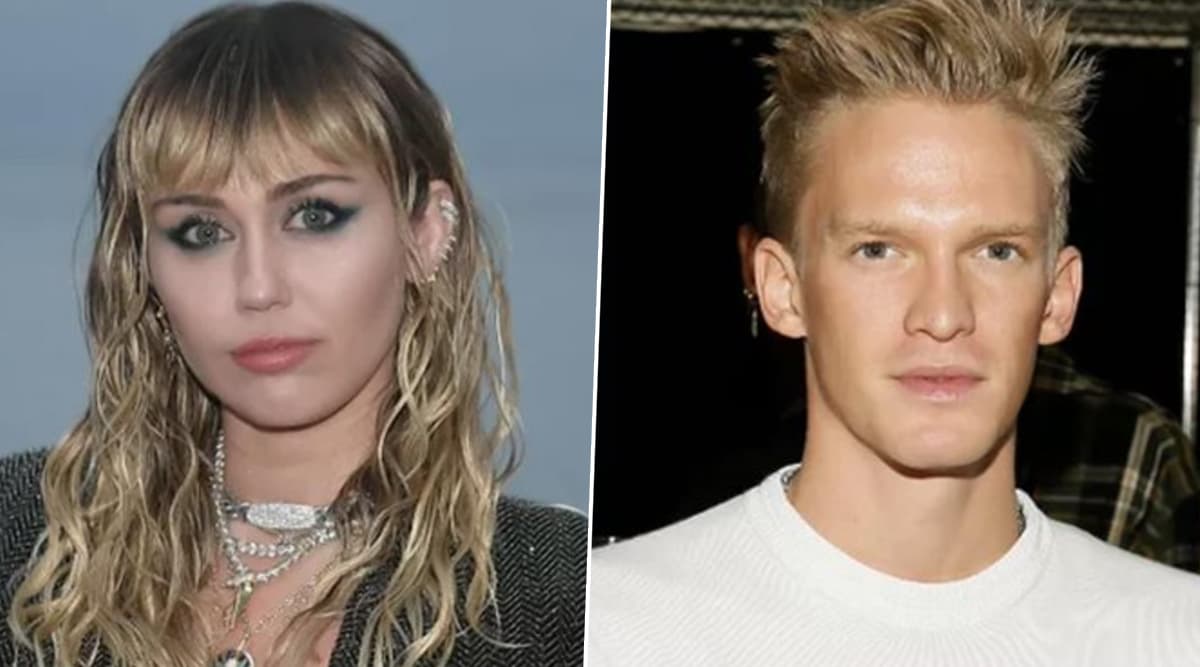 Miley Cyrus and Cody Simpson are the new 'it' couple in Hollywood. After making their relationship Insta-Official, the duo is often posting PDA-filled pictures and videos with each other. The duo has been quite open about their new romance and recently Simpson even spoke about Cyrus at and event saying, "We just have a ball and that's the most important part of a relationship." Cyrus was first spotted kissing Simpson on October 3, and confirmed the relationship rumours on October 5 via social media. The singer announced her separation from husband Liam Hemsworth in August after less than eight months of marriage. Hemsworth filed for divorce 11 days later and briefly dating Kaitlynn Carter for a month, Miley is now seeing Simpson.  After Miley Cyrus Receives Criticism for Kissing Cody Simpson, the Singer Defends Her New Romance on Twitter.
Looks like things are going quite well for the couple and Simpson even seems to have found his muse. Cody has now released a new song "Golden Thing," and guess what, it is about his new girlfriend. Releasing the romantic acoustic number on October 18, Simpson even confirmed that he wrote this track for Miley when she was in the hospital last week.
Check Out Cody Simpson's New Song:
Speaking to Hollywood Life, he said, "I wrote her a song this week that she's pretty much forcing me to put out. She was like, 'If you don't put this sh– out, I'm putting it out on your behalf for you. I'm getting your Spotify login and doing this sh– myself." Cody Simpson Kisses Miley Cyrus and Calls Her 'Baby' in His Latest Instagram Post (View Pic).
Simson's new song lyrics go like, "I sing softly to her / in the last daylight / and the chorus birds / in the heights of night / and if we could be heard / for whatever it's worth / the rules in the sky / they'd cry," and we can totally see how this fits for their relationship. The romantic lyrics of the song are certainly driving their fans crazy.