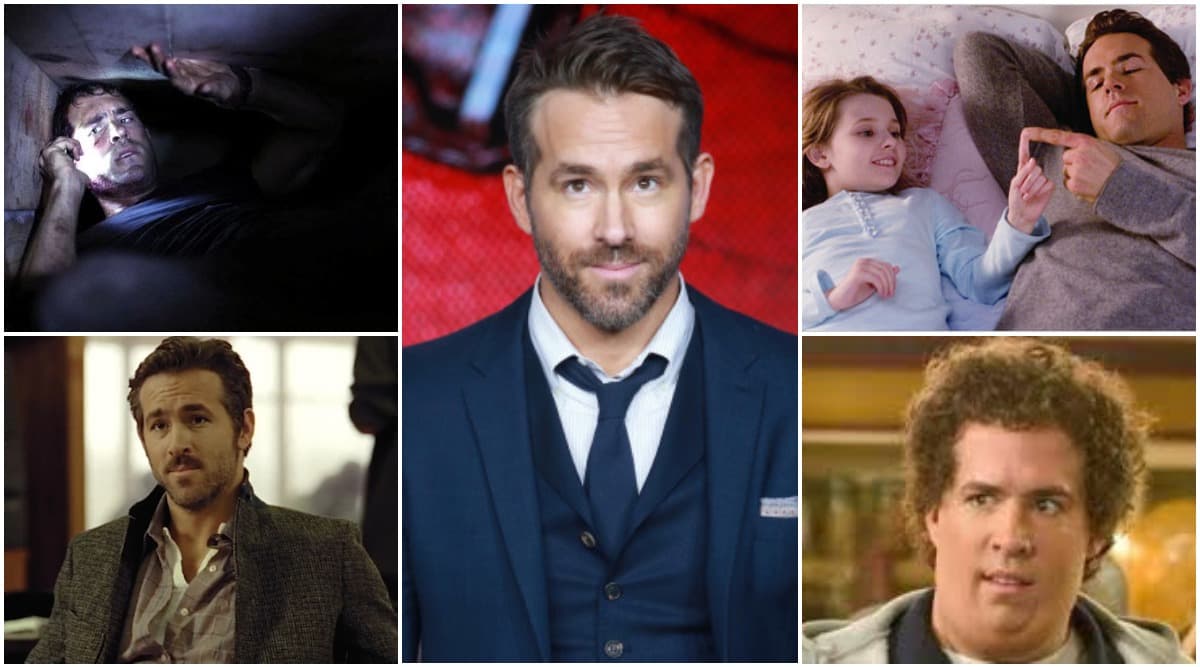 Ryan Reynolds could be one of the rare actors in the world, who could turn a disastrous character into a blockbuster franchise. The likeable Canadian-born actor is known among the fans for his starring role as Deadpool in the X-Men franchise. As you might be aware, he debuted as the character in the highly mauled X-Men: Origins - Wolverine, where Wade Wilson/Deadpool first showed up as a supporting character before turned into the villain in the climax. Fans didn't like how Deadpool was made into a villain's puppet with his mouth sewn shut (Deadpool is known for his crazy talking) and given powers that he never had in comic books. Ryan Reynolds and Blake Lively Share the First Picture of Their Third Baby But We Can't Decide Who Their Daughter Resembles More! 
After the cold reception to this character, Reynolds tried his hand with another superhero character - this time for DC Comics, with Green Lantern. That film was an unmitigated disaster, even though that's where he met and fell in love with his future wife, Blake Lively. Reynolds, however, knew that only he can play Deadpool the right way, and he convinced the Fox executives to give him another chance. The rest, as they say, is R-rated history! Now in all probability, Ryan Reynolds is the only actor to be retained by Disney to play Deadpool, after all the rights for X-Men characters returned to them after the purchase of 20th Century Fox.
While Deadpool is the most defining role for this good-looking actor with an impeccable sense of humour, Ryan Reynolds's filmography grows beyond that. He started his career as a television actor with roles in shows like The Odyssey, Sabrina the Teenage Witch, and The Outer Limits. His breakout role in films was his titular character in the raunchy comedy, National Lampoon's Van Wilder. While Reynolds is more known for his superhero roles and romantic comedies, he has also done his share of other genres, like action, horror and thriller, some of them gone underappreciated. 6 Underground Official Trailer: Ryan Reynolds Is All Set for Some Action on Netflix This December.
On the occasion of his 43rd birthday, we look at the six underrated performances of the actor, who was also seen recently in Detective Pikachu and Hobbs & Shaw, that you should not miss.
Buried
Buried is about a man who finds himself buried alive in a coffin in some unknown location with only a lighter, flask, flashlight, knife, glowsticks, pen and a mobile phone.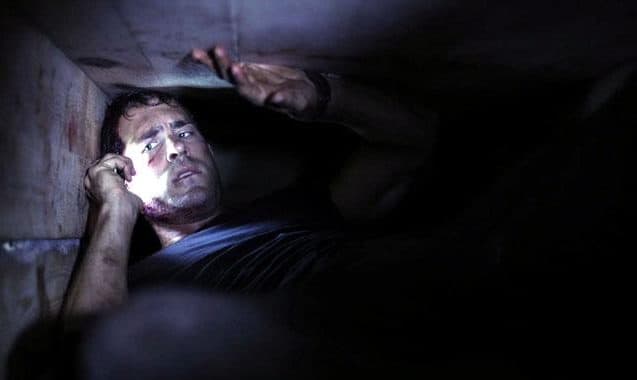 With only one character shown in the film, Ryan Reynolds does a great job in keeping the entire focus of the viewer on himself and letting us empathise with his situation, without feeling bored.
Adventureland
Adventureland is an underrated romantic, coming of age drama, featuring Jesse Eisenberg and Kristen Stewart in the lead roles. It is about a college grad who takes up a summer job at a theme park, and bonds with the people working there.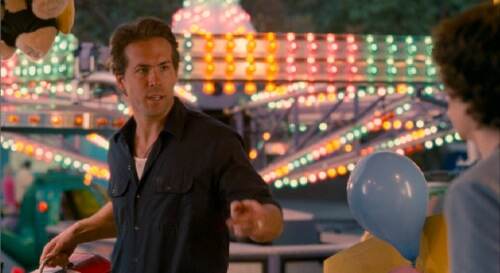 Ryan Reynolds plays Mike Connell, the maintenance man of the park, who is popular with the girls there because he claims to have played music with Lou Reed. Even though it is a character that is at risk of being a smarmy caricature, Reynolds doesn't make him into a despicable one.
Just Friends
This romantic comedy is about a guy who loved a girl in his college days, but thinks she put him in friend-zone because he was overweight. Years later, he has lost the extra weight and is a strapping young man, when he returns to his home town. And yet finds it difficult to get out of the friendzone.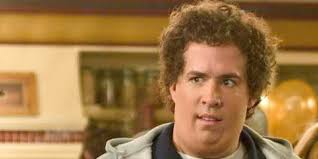 Ryan Reynolds' character here thinks he is a victim, instead, he is as superficial as the girl he thinks is not interested in him because of his looks.
Definitely, Maybe
Definitely, Maybe is another romantic film that has Ryan Reynolds play a father to a little girl and has him relive his romantic past to the daughter in making her understand why he is divorcing her mother.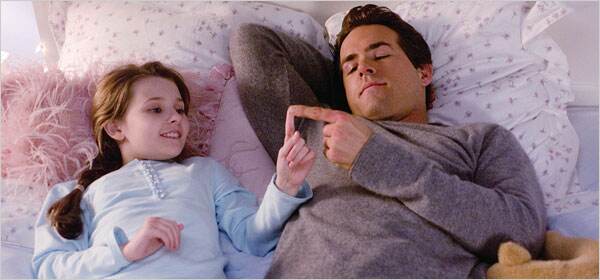 As an understanding parent and a loverboy, Ryan Reynolds shines in both aspects, in what is one of the least smarmy characters he had played in his career.
The Voices
The Voices is a dark black comedy about a bathtub factory worker, who has schizophrenia and thinks his cat, dog and later, some other unusual entrants in the house are conversing with him. Later, when a co-worker, on whom he has a crush on, rejects him, his 'friends' inspire him to go on a killing spree.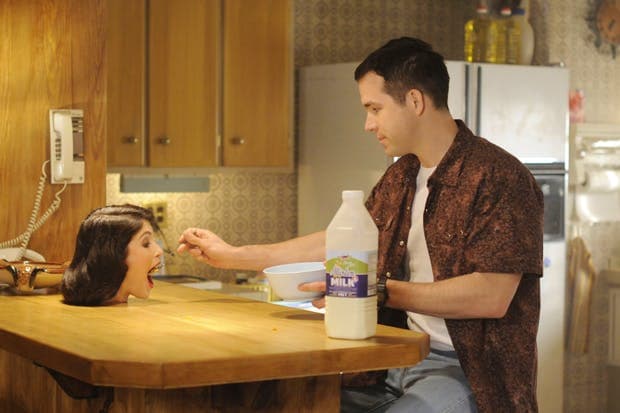 When the lead character is a serial killer with psychological issues, it isn't an easy task to make it feel relatable. But Reynolds plays the character with an undercurrent of humour, often making us feel bad for his neglected life, and yet disgusted when he kills more people just to keep his secrets hidden. Also, his voice modulations when he speaks for his cat and dog are impressive.
Mississippi Grind
Made by the directors who gave us Captain Marvel, Mississippi Grind is a road trip film.  It is about two gamblers who bonds like friends over their common obsession and take a trip to the various casinos along the Mississippi River.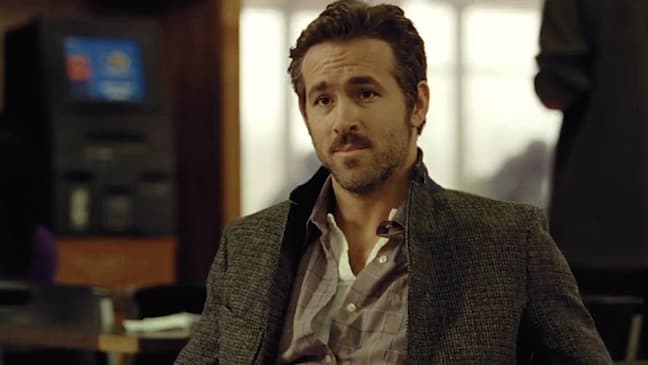 Both the lead stars are excellent in the film, even though it is Ben Mendelsohn who hogs the majority of the positive praise. As the young gambler who is being tricked by his senior friend, Ryan Reynolds is sufficiently likeable and his camaraderie with Mendelsohn is why Mississippi Grind works.