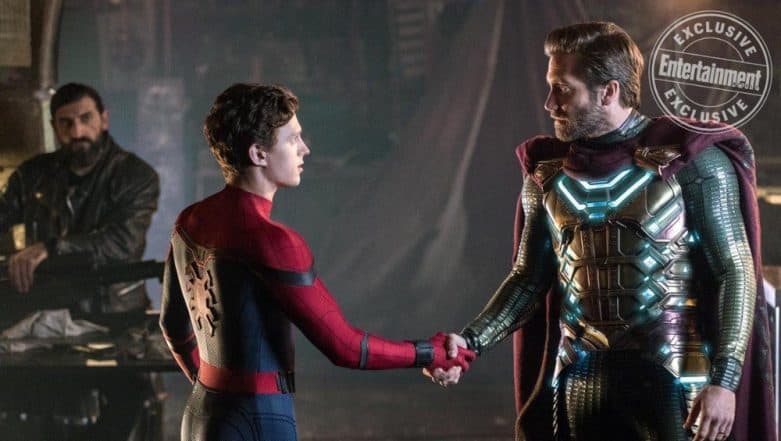 Even though Avengers: Endgame has released and it is finale of the Avengers franchise, Marvel still has another big release lined up for July, Tom Holland and Jake Gyllenhaal starrer Spider-Man: Far From Home. Interestingly, the Spider-Man sequel takes place after the events of Avengers: Endgame and hence the new trailer that will be released soon will allegedly come with a spoiler warning. The Russo brothers recently announced that the spoiler ban on Avengers: Endgame will lift on Monday, which means that the trailer for Spider-Man: Far From Home will drop then, too. This would be the first instance of a trailer will be coming out with a spoiler warning before it. Avengers Endgame Box Office Collection Day 8: The Marvel Movie Holds Up Well on Second Friday, Set to surpass the Rs 300 Crore Mark in India.
The Russo brothers did recently speak about the impact of Avengers: Endgame for Spider-Man: Far From Home. In an interview with Entertainment Weekly, the directors spoke about Endgame's final scenes, in which we see Peter Parker reuniting with his best friend Ned. "Ned disappeared as well. That's the two of them seeing each other for the first time after having disappeared. That doesn't mean that everyone that they went to high school with didn't disappear", Joe Russo told EW.
Spider-Man: Far From Home teaser trailer introduced viewers to a new character called Mysterio played by Jake Gyllenhaal. In the trailer, we see him fighting against a group of immortal beings called Elementals. There's also Peter's budding romance with Michelle Jones, played by Zendaya. Avengers EndGame Movie Review: Marvel's Superhero Film Is an Emotionally Wrenching, Enriching FanBoy Experience That Goes for Your Heart!
Spider-Man: Far From Home is all set to release in theatres on July 2. Avengers: Endgame is out now and is amassing massive sum across the worldwide box office. The film is nearing the 300 crore mark at the Indian box office.