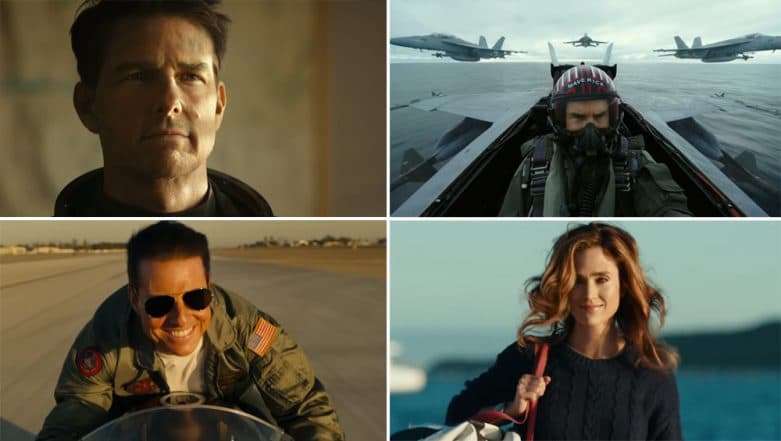 San Diego Comic-Con had a surprise element yesterday when Tom Cruise decided to make an appearance during Paramount Pictures' Terminator: Dark Fate panel in Hall H. While his good looks were enough to make our day, he decided to make it better by releasing the trailer of his upcoming action flick, Top Gun: Maverick. "Thirty-four years you guys have been very patient with me, and I felt it was my responsibility to finally really deliver for you", he said while unveiling the first trailer. The sequel to his 1986 classic was in the pipeline for the longest of time and we are glad to finally witness the end of this long wait. Did You Know? Spider-Man: Into The Spider-Verse Almost Included Tom Cruise and James Cameron in Hilarious Cameos.
The actor return as Pete "Maverick" Mitchell, a flight instructor at the Topgun, the Navy's Fighter Weapons School. While the storyline is not very clear, there are many references that will take you back in time and relish some of the most glorious scenes from the original Top Gun - including one on his bike. In the sequel, Tom will train the son of his late partner, Nick "Goose" Bradshaw, who aims to be a fighter pilot like his father. Not Will Smith And Tom Cruise But Warner Bros Rope In Michael B Jordan To Star In 'Methuselah'.
Watch the trailer of Top Gun: Maverick below
Going by its trailer, the sequel will be loaded with exotic locales ranging from barren land or mountain ranges. While we know he's fond of shooting his own stunt scenes, we didn't know he loves shooting for these flying scenes too. Cruise has definitely set a benchmark when it comes to action in Hollywood and we hope he expands his limits and raises the thriller quotient when it comes to the sequel of his most loved movie. The sequel is slated to release on June 26, 2019.