So the new trailer for 2.0, the most expensive Indian film to date is here! 2.0 has Rajinikanth in a double role that of a scientist and his robot, while Akshay Kumar plays a mobile-phone stealing bird-man of sorts who also serves as the antagonist in the film. There is also Amy Jackson, the female lead. 2.0 is the sequel to the 2010 film, Enthiran, with both the film directed by Tamil film-maker S Shankar, a visionary filmmaker with a Michael Bay hangover and an obsession of creating larger-than life visuals. 2.0 is reportedly made on a budget of Rs 450 crore plus. 2.0 Trailer: Rajinikanth and Akshay Kuma's Mega Film is Loaded With Heavy Action.
The teaser of 2.0 that came out a couple of weeks back was met with mixed response. While the scale and action were praised, the VFX and Akshay Kumar's miniscule appearance disappointed the fans. The trailer tries to rectify that by serving more action, more VFX and more Akshay Kumar. The action scenes continue to look good, and there are some really cool shots. VFX still looks unconvincing in some scenes, but let's give the benefit to the makers here - perhaps it might look better on the big screen, that too in 3D. 2.0 Making Video: Rajinikanth and Akshay Kumar Hail Technicians, Fans Like it More Than The Teaser!
Here, I put out seven moments in the trailer that stood out for being really cool!
Confirmed! Amy Jackson is an android!
We had this doubt that Amy Jackson's character in 2.0 was an android from the start when we saw the teaser. The trailer further confirms this, while making us feel dubious for the scientist Vaseegaran (Rajinikanth). Did the man really learn nothing from the events of Enthiran that he went on to create another humanoid? Also, what's with the blatant Coca Cola advert?
Birdie Akshay Destroying Cars
Can there be any Shankar movie where cars are not destroyed? This scene looks quite cool though in the trailer!
Akshay Has Wings!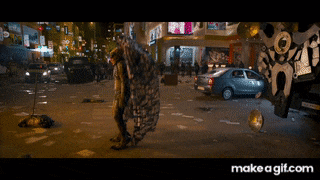 Is it me or does Akshay here remind us of X-Men's Archangel or DC's Hawkman? Anyway, we have an great ad for Red Bull here!
The Bird Flyeth!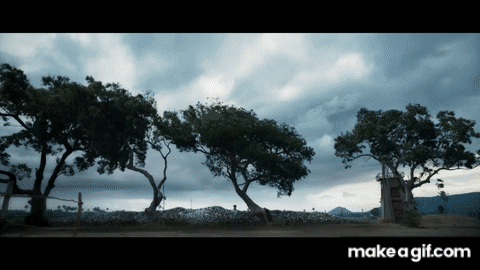 Loved this shot! Chitti should be really worried!
Meet Chitti Firmware 2.0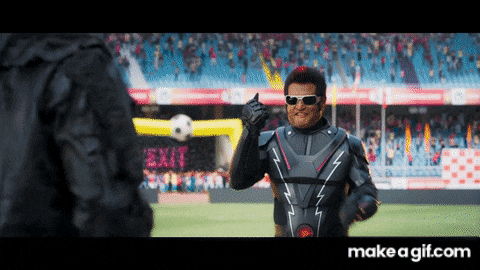 Akshay's expression says it all!
'I Will Set Your Screens on Fire!'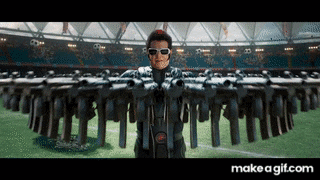 ...though I still prefer 'Happy Diwali, Folks!' from Enthiran!
The Coolest of Them All!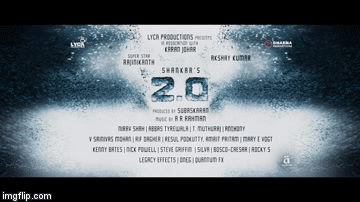 I have had issues with some of the VFX in the trailer but the final scene in the trailer haqs some seamless transformation. Wonder why there was no sound though!
ICYMI, here's the Tamil trailer of 2.0 -
So how did you find the trailer for 2.0? Share your thoughts in the comments section below. The movie is all set to release on November 29.