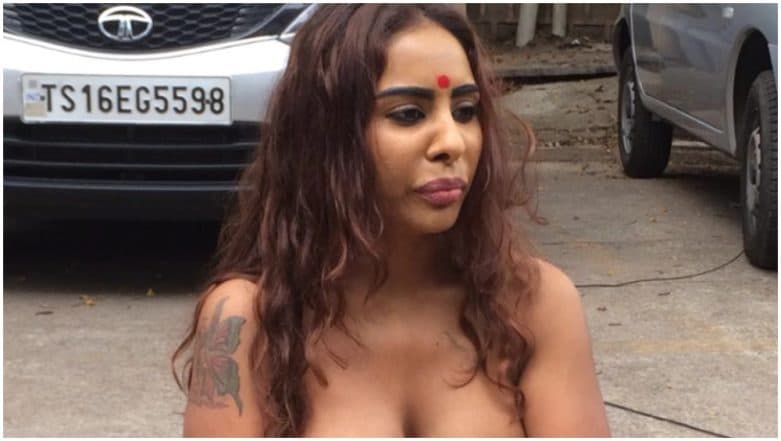 Sri Reddy leaks became one of the most sensational news during the past few months. The Tollywood actress did a topless protest against the casting couch in Tollywood industry. She also revealed the names of the biggies of the industry who allegedly were involved in this casting couch controversy. Now, the latest name in this scenario is Gentleman star Nani. Sri Reddy posted a cryptic message on Facebook that reads, 'Nani + Sri reddy =dirty picture..when??coming soon..' This message has raised the curiosity of her fans as to what new information the actress is going to leak.
Recently, Sri alleged that Nani is a 'sex maniac' and that he has ruined a life of a girl. However, neither did she share any picture nor a video to support her claim. Now her latest FB post has all the eyes glued to her account.
The South sensation was also in the news recently for her abuse against power star Pawan Kalyan. She reportedly abused him on camera and also showed the 'middle finger' to him. Kalyan then advised her to take a legal course instead of approaching the news channels to get heard.
She also accused Rana Daggubati's brother Abhiram of harassing her by saying, "I am a victim. One of the producers' sons used me in his studio. Studio belongs to the government." Later she revealed that  the producer son in none other than  Abhiram Daggubati, the son of Producer Suresh Babu and the brother of Rana Daggubati. She also came up with few photographs of her with Abhiram Daggubati as a proof." We wonder what more secrets are in store with the actress. She might also be seen in Bigg Boss Telugu season 2.