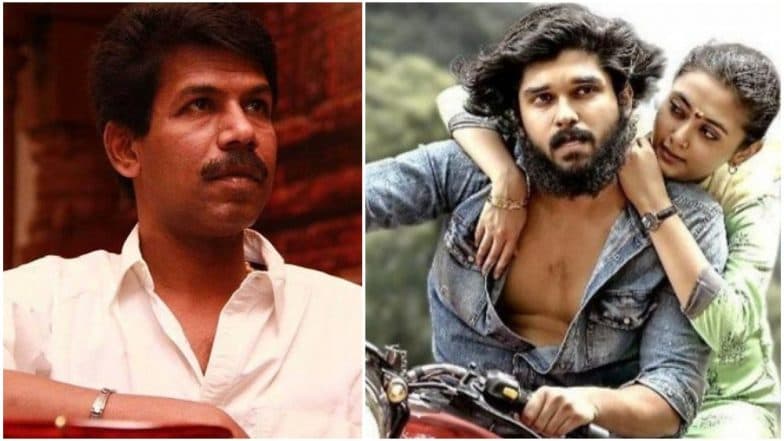 This could be the most shocking thing to happen in Tamil cinema. As you might be aware, National award-winning actor Chiyaan Vikram is launching his son, Dhruv, in a big way with Varmaa. The movie is an official remake of the Telugu cult hit, Arjun Reddy, that came out in 2017. The original film starred  Vijay Deverakonda and Shalini Pandey and was directed by Sandeep Vanga. For the Tamil remake, acclaimed director Bala was roped to helm the project. Megha Chowdhury was the female lead. Varmaa Trailer: Dhruv Vikram Shows Big Promise in This Tamil Remake of Arjun Reddy.
The shooting for the movie was over by September 2018 and was in the process of post-production. The makers even revealed the dialogue-less trailer of the film a couple of weeks back, with Varmaa aiming to release in June 2019.
Now in a surprising turn of events, the producers of the film, E4Entertainment has announced on social media through a press release that they are unhappy with the final product. The press release claims that the film doesn't live upto the spirit of the original film. So they will be reshooting the entire film from scratch. Tamil Actor Vikram's Son Dhruv Rams Car Into Auto Rickshaws Injuring 4, Out on Bail,
The statement further adds that only Dhruv has been retained from the original team. The rest of the cast and crew, including director Bala, will be replaced. However, the producers are aiming for the reshot version to be released by June 2019, the original release month.
Check out their statement below:
#E4Entertainment press release @proyuvraaj @sri50 @E4Emovies @sooriaruna @Poffactio pic.twitter.com/cCAi0JbSNN

— MUKESH RATILAL MEHTA (@e4echennai) February 7, 2019
ICYMI, Here's The Trailer of Varmaa:
This is definitely a historic moment for Tamil cinema, or even Indian cinema, and not a nice one at that. For never has a big movie as this been completely reshot with a new set of cast and director. What's even more ironical about this whole development is that it was Bala, whose film Sethu got Chiyaan Vikram noticed in Tamil Cinema. Also, it was Pithamagan, again directed by Bala, that gave Vikram his first and only National Award for Best Actor. We hope that this doesn't roll out to be a Manikarnika-like controversy, but there is every sign for the film to draw a bigger ball of controversy.