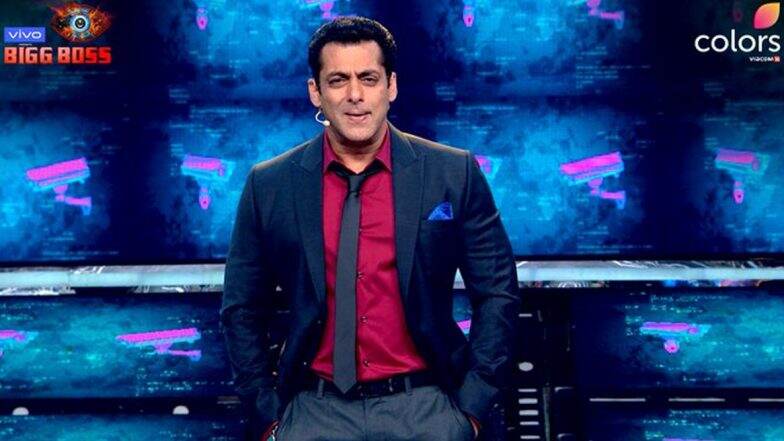 Bigg Boss 13 has been in the news for quite a few reasons now. The reality shows always manages to grab the attention more in a negative way, thanks to the controversies inside the house. From the arguments between the arguments to their acts inside, Salman Khan's show manages to gain TRP as well as criticism. Now, the show is once again in the news for it's alleged 'vulgarity.' Recently, Karni Sena demanded a ban on the show after the female contestants were asked to share bed with male contestants. #BanBiggBoss is now a trend on Twitter too. Ban Bigg Boss 13, Says Karni Sena, Alleging the 'Reality Show Is Against Indian Culture'.
They pressed that the "reality show is against the Indian culture." n the complaint, CAIT wrote, "Our country's traditional and cultural values are being tarnished in the lust of TRP and profits." This comes after a Kashmiri muslim housemate shared the bed with a Brahmin housemate. Check out the tweets below.
Twitterati Shares Stills
यह #BiggBoss के कल के एपिसोड के दृश्य है ।

T.V पूरा परिवार साथ बैठ देखता है और वही T.V के माध्यम से इस तरह की अश्लीलता घर तक परोसी जा रही है !

इस तरह के अश्लील और अनैतिक कंटेंट समाज के लिए हानिकारक है इसे बंद करना चाहिए @BiggBoss @BeingSalmanKhan @PrakashJavdekar #Banbigboss pic.twitter.com/Z0AYMFK1Go

— Atul Kushwaha #BanBigBoss (@UP_Silk) October 9, 2019
How Some People Are Watching BB 13
#Banbigboss pic.twitter.com/XUcjXncvkP

— Mohit Agnihotri (@MohitG_773) October 9, 2019
One From the Campaign Supporter
मैं समर्थन करता हूं #BanBigBoss का,,

इसे अविलंब बंद कर देना चाहिए।

क्या आपका ख़ून नहीं खौलता????

मेरा खौलता है, अगर आपका खून ठंडा ना पड़ा हो तो इसे रिट्वीट करके

कमेंट में लिखो👉 #BanBigBoss#Unfollow_Salman_Khan @AshutoshkrUp @UP_Silk

— Satyam Tripathi (@satyamald) October 9, 2019
And Boycott Bigg Boss is Trending Too
Boycott big boss

— Lokesh s k (@lokeshsk129) October 9, 2019
Some of them even asked the fans to 'Unfollow Chulbul Pandey.' Well, the host and the judge of the show, Salman has not yet reacted to any of this. Whether the showmakers will amend the format or respond to the demand of the ban in some other way, has to be seen. On the other hand, the housemates are already in the buzz with their nasty arguments in each of the episode. Stay tuned to know the goss from inside the house.