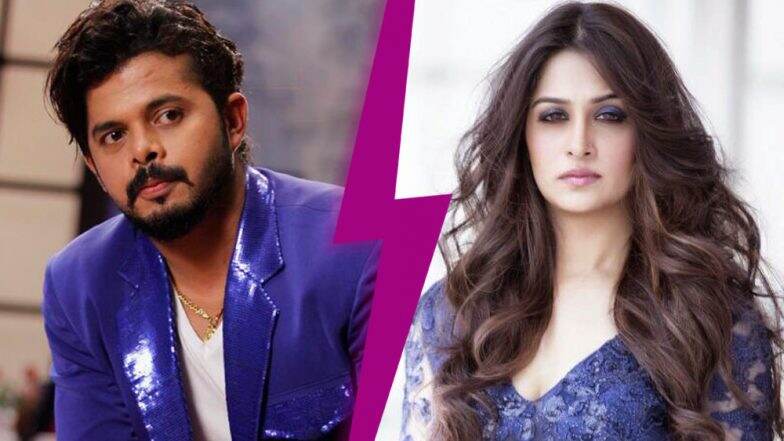 While a lot of questions were raised on their bhai-behen jodi (not in a dirty way) about the authenticity of their relationship, Dipika and Sreesanth put all the rumours to rest when the latter and his family, visited the Bigg Boss 12 winner's house for dinner. Sreesanth and Dipika not only clarified to one and all that they will always remain family but also urged their respective fandoms to cut down the twitter fans wars that were happening. Bigg Boss 12: Sreesanth and Dipika Kakar Urge Fans To Keep Calm and Not Target Each Other!
However, looks like their relationship has hit a rocky patch again and this time the break up is for real. For Dipika has apparently unfollowed Sreesanth's wife Bhuvneshwari and Sreesanth has unfollowed her (Dipika) on social media. Bigg Boss 12 | Sreesanth Full Interview on BB12, Life After The Show, Controversies and Regrets
And accepting that all is indeed not well between the duo, Sreesanth told India Forums, "Yes, I have unfollowed Dipika because she unfollowed my Wife. And the one who doesn't respect my wife will not be respected by me. My wife is my Shakti and support. Dipika's fans used to abuse my wife and kids, she should have told them not to do that but she didn't."
"Like how I told my Sreefam not to abuse her and they stopped. Dipika will be my sister because I respect that relationship but I won't discuss this with her. I am sharing this with you, so that, people know the actual reason behind unfollowing Dipika," he concluded.
Watch the video here:
Well, the duo was applauded by many for the way they stood by each other, while Sreesanth defended Dipika in each and every single fight of hers, Dipika too always stood by Sreesanth and chose him over all other contestants in the house. While there was lots of speculation of how Sreesanth and Dipika had animosity towards each other but faked their brother-sister bond, the duo always proved everyone wrong. We sincerely hope that they resolve their differences and get back together soon.