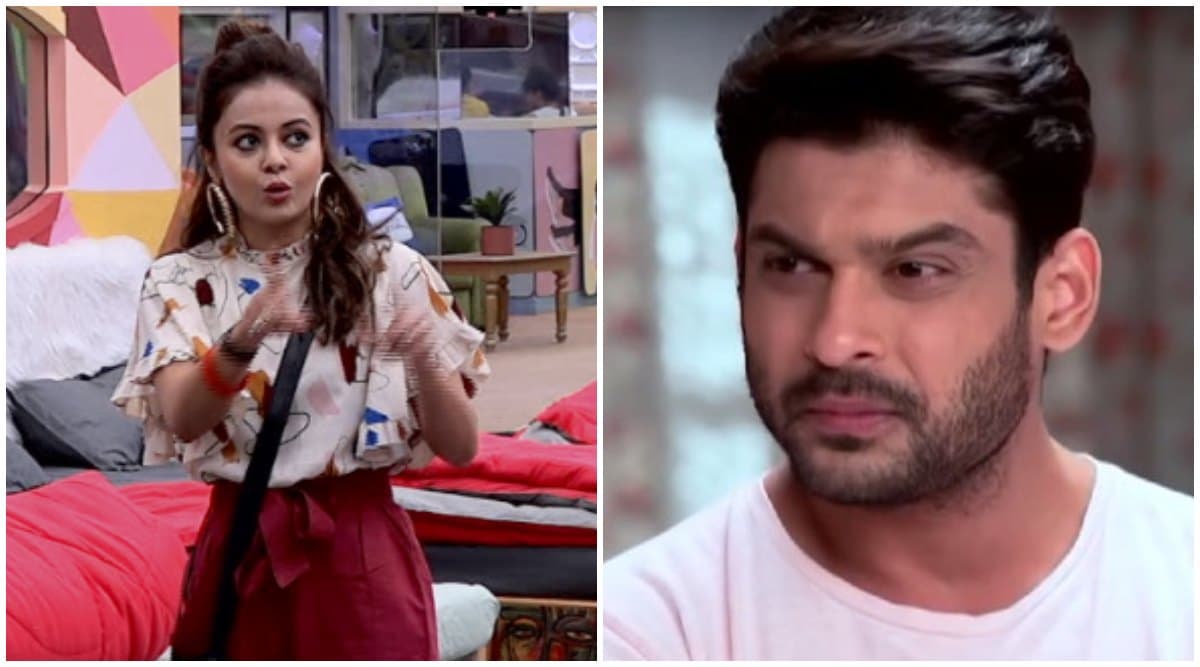 Looks like Devoleena Bhattacharjee reached her saturation point on last night's episode of Bigg Boss 13, where after her innumerable efforts to try and talk to Sidharth Shukla, went futile when the latter asked her to do her drama in her television soap. Devoleena and Sidharth initially shared a warm equation on the show despite her bestie Rashami's hostile equation with Shukla. However, whatsoever bond the duo shared, went kaput after the Snakes and Ladder task in the house when Sidharth's aggressive play destroyed Devoleena's ladder and the woman said she will 'accuse Shukla of MeToo'. Bigg Boss 13 Day 43 Highlights: Sidharth Shukla and Asim Riaz's Friendship Sees a Crack, Thanks to Shehnaaz Gill and Arti Singh
Devoleena was eventually eliminated from the show along with Desai, only to return. And while last night's episode saw Devoleena and Sid argue over 'bhurji' that Sid said he disliked, we also witnessed Devoleena sit beside Shukla while he was having his food and try to sweet talk with him. But Sidharth brushed off her efforts, which kinda hurt her.
Later on, while discussing house duties' distribution with captain Shefali Jariwala, Devoleena's claims that everyone apart from Sidharth Shukla do the house chores and he just keeps lazing the whole day led to a huge showdown in the house. Sidharth also goes on to tell Devoleena that her drama will only work on her show and not in the house, which angers Devo. She then goes on to proclaim that Sidharth starts fighting in the house to gain limelight and then portrays it like he is being the victim, which then becomes a mudda in the house (was she hinting at Salman Khan here?). Bigg Boss 13 Weekend Ka Vaar Promo: Arhaan Khan Calls Sidharth Shukla 'Dog'; Devoleena Bhattacharjee Asks Shefali Jariwala to Be an Unbiased Captain (Watch Video)
A frustrated Devo then locks herself up in the washroom and when Rashami intervenes, the former abuses Sidharth Shukla. Devoleena tells Rashami Desai that Sidharth Shukla is a 'haramkhor kutta' who she wants to give a tight slap to. She tells Desai that a person who only sleeps the whole day in the house has no right to tell her about logical things and goes on to call Shukla a 'kaamchor kutta kahika', while Vishal Aditya Singh and Hindustani Bhau listen on.
Devoleena also unleashes her fury on Paras Chhabra and calls him a two-faced person (referring to their earlier conversation about Shehnaaz Gill who again flipped sides to Sidharth Shukla's team and Paras' concern about her, when she called him a ghanta) and tells Rashami that they should have stood by her when she called Paras biased. She also goes on to tell Rashami that by behaving the way Paras is, he is only coming across as the wrong person here. She also says, "Mai Paras ka sar phod dungi agar usne mere saame dono taraf se baat kiya toh", while Paras hears the entire conversation. Phew!