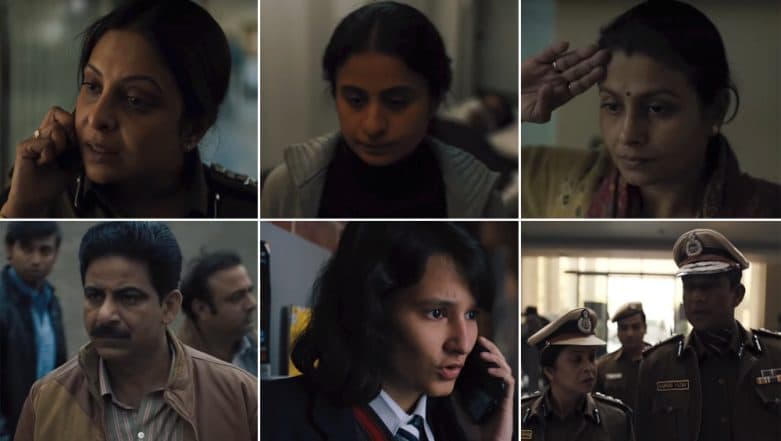 The 2012 gangrape of a Delhi girl, named Nirbhaya by the media, is one of the most horrifying cases of male atrocities on a woman. The incident created shockwaves across the country who were numb by the terrifying levels of human depravity displayed in the crime. For those who are unaware of the incident, a girl was raped on a moving bus by six men, one of them being minor. The girl was brutalised with an iron rod and was left to die after being thrown at the side of the road. Though the victim couldn't survive the ordeal despite the doctors' best efforts, the incident prompted many youngsters to come out on the streets and protest for faster justice, leading to the arrests and later sentencing of the culprits. Nirbhaya Case: Convicts Might File Curative Petition Challenging Death Sentence Soon, Delhi High Court Told.
The investigations involved in doling out justice for the victim and her family forms the premise of Netflix's upcoming web-series, Delhi Crime. Shefali Shah and Rasika Duggal play the leads in the web-series that have them as cops involved in the investigations.
Shefali Shah is playing Varthika Chaturvedi who is the investigating officer and the series is about how her personal life also gets meshed in the pursuit of the culprits. Leila Teaser: Huma Qureshi's Netflix Miniseries to Start Streaming from June 14 - Watch Announcement Video.
Watch the Trailer of Delhi Crime below:
The first season of the show will reportedly have seven episodes. The first two episodes have already been screened at the 2019 Sundance Film Festival in the Indie Episodic category, where it got positive reviews.
Delhi Crime is directed by Richie Mehta, who has also written the series. Adil Hussain, Rajesh Tailang, Yashaswini Dayama and Denzil Smith are also part of the cast. Delhi Crime will start airing on Netflix from March 22.