After a long, long wait, Game of Thrones season 8 has finally premiered and the fans are already berserk with all the shocking revelations and crazy surprises. We are two weeks into the season but it also means that we are nearing the end. With only four more episodes left, there's a lot to take as the audience and the makers have left no stones unturned to keep their lips sealed for any spoilers or speculations. At the end of episode 2, we saw that the Night King has reached Winterfell, while the army of the living is all set to protect the North.  Avengers: EndGame vs Game of Thrones: 8 Similarities We Found Between the Two of the Biggest Fan-Favourite Events of 2019!
From Arya Stark losing her virginity to Gendry, to Brienne of Tarth becoming a Knight, episode 2 unravelled many scenarios. Others who are present to protect Winterfell are Jaime Lannister, Jon Snow, Sansa Stark, Bran Stark, Daenerys Targaryen and Theon Greyjoy.
But, will they be able to stand the walking dead? We'll soon know that, but until then, we have a few snaps from episode 3 that will altogether raise your anticipation.
Have a look at the pictures below:
Jon Snow and Daenerys Targaryen overlooking the army before the battle begins.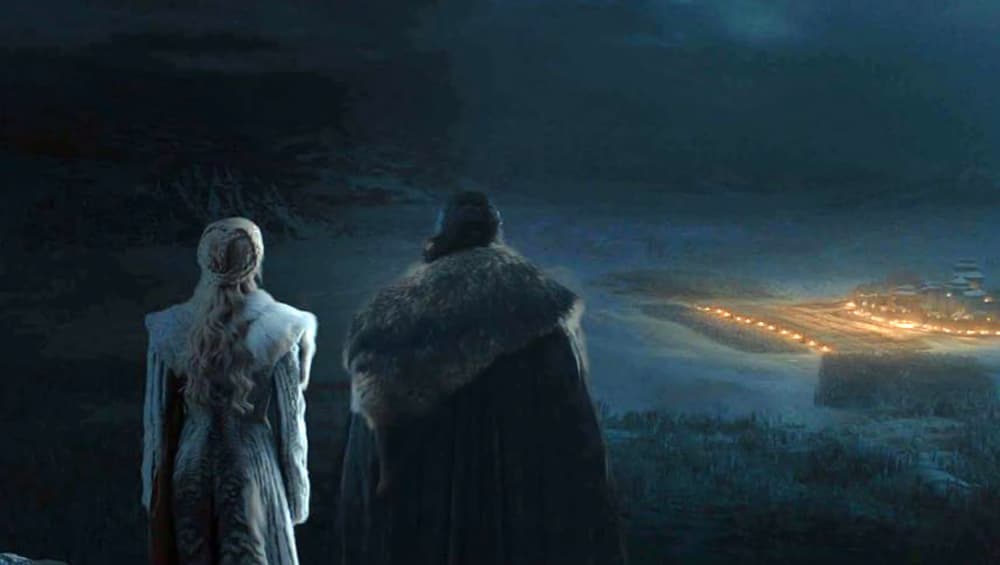 Last time we saw Jon like this, it was the Battle of Bastards! For all we know, Jon is ready to fight the Night King.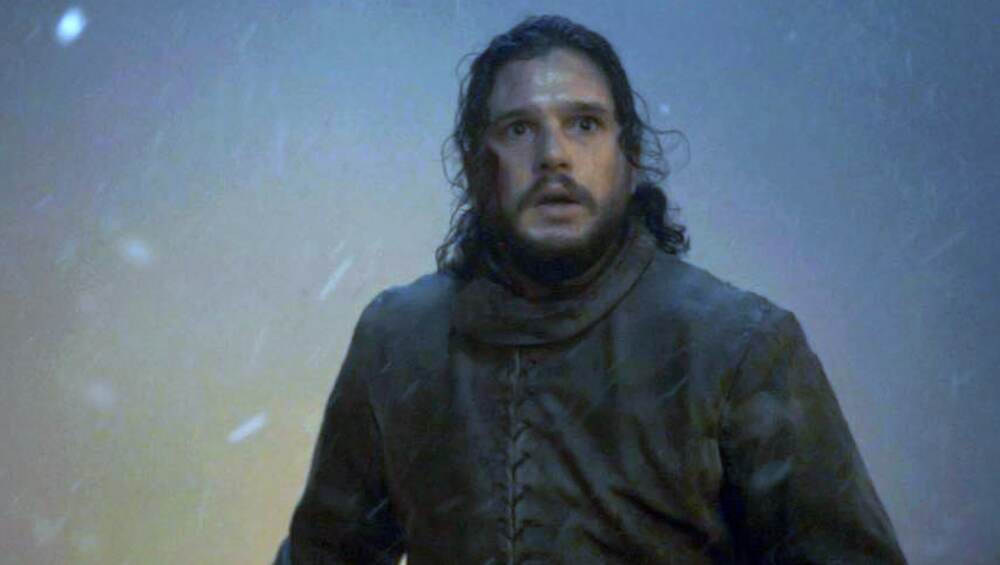 Jamie Lannister, after honouring Brienne of Tarth with the title of 'Knight of the seven kingdoms', fights alongside her.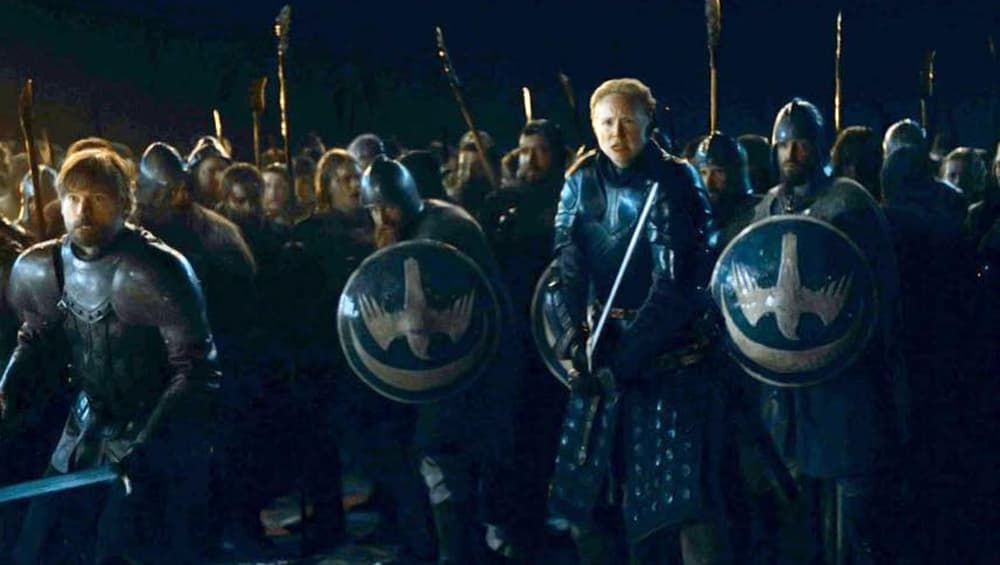 The worried look on Tyrion Lannister's face is making us worry. Tyrion and Lord Varys seem to be having a deep conversation.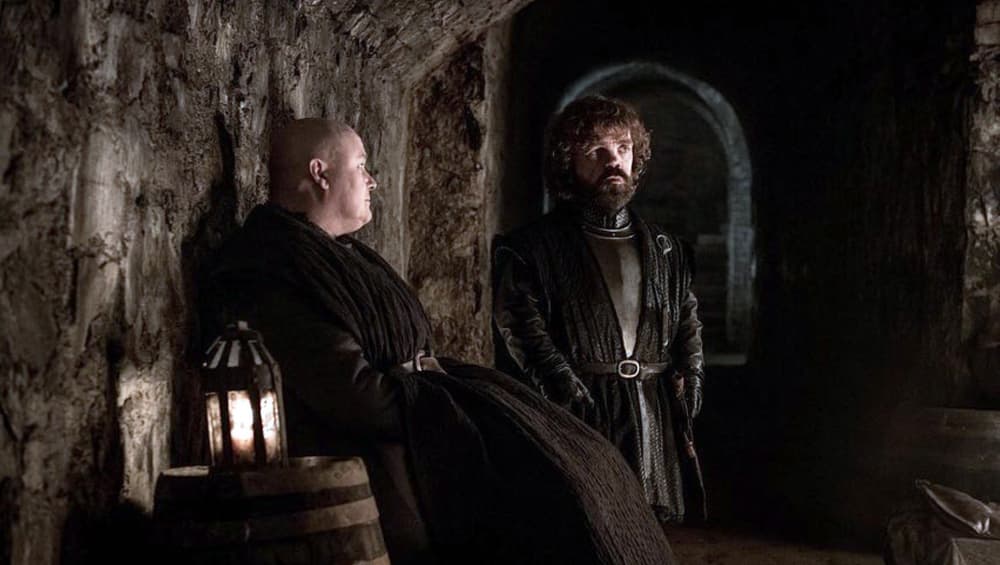 Ok, but why is Sansa Stark is disappointed by Arya Stark? Is it because of what happened in the second episode?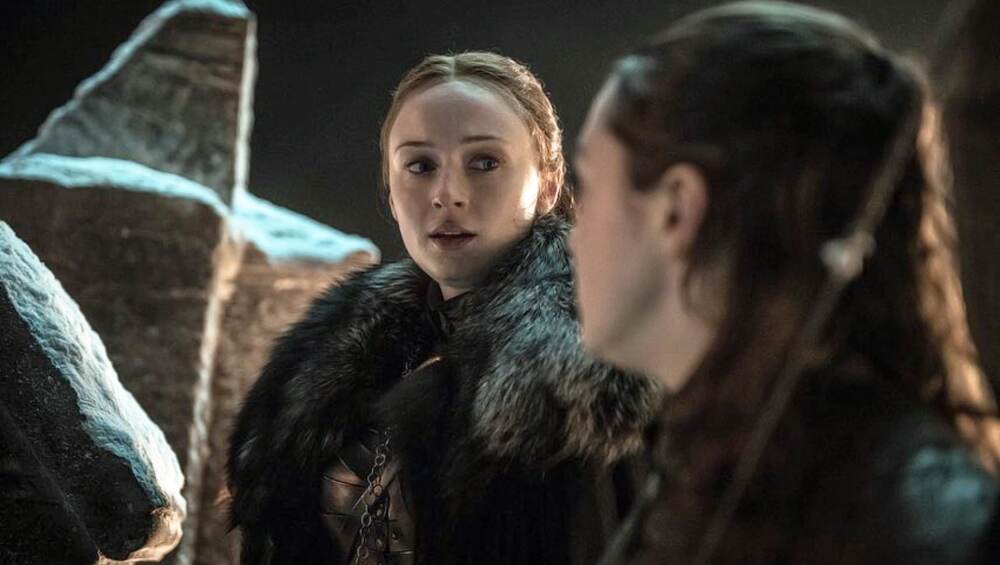 Sansa looks anxious and traumatised, and looking her like this, we can't help but feel anxious ourselves.
In the coming episode, we will see who survives the terrible battle of Winterfell as White Walkers are all set to take on the Castle now. In the meantime, the second episode of the season is currently available for streaming on Hotstar.