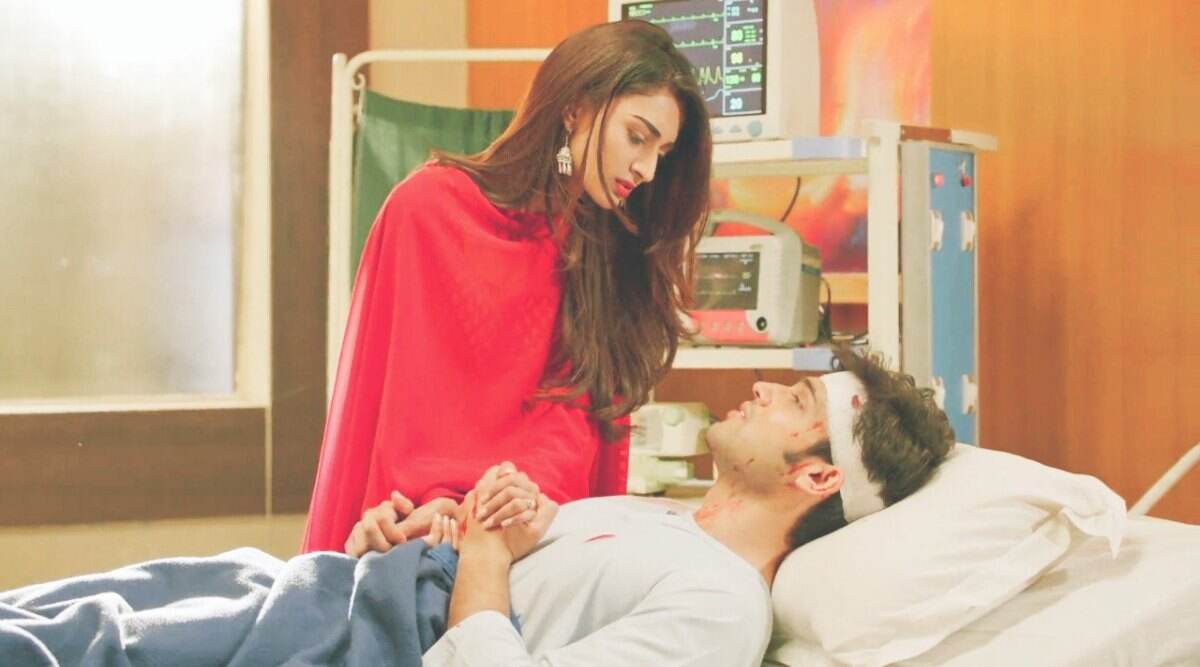 In yesterday's episode of Kasautii Zindagii Kay 2, Prerna tells Mohini that she left the house but not Anurag. Prerna also tells that she should not forget Anurag is the father of her child. Prerna warns Sonalika to never try to harm her unborn child. Mohini plans an outing exclusive for the Basu's. Mohini thinks Sonalika and Anurag can come closer by this. In tonight's episode, we see Anurag (Parth Samthaan) asks Prerna (Erica Fernandes) why she cares so much for him. Prerna tells she wants him to be safe. Anurag tells Prerna to come home the next day as he has a surprise for her. Kasautii Zindagii Kay 2 December 19, 2019 Written Update Full Episode: Prerna Vows Not To Leave Anurag, Mohini Plans An Outing to Bring Sonalika And Her Son Close
Next day morning, Prerna reaches Basu's house. The house help comes and tells Prerna that Anurag has told her to sit comfortably. Anurag comes from the kitchen. Anurag tells her he has a surprise for the baby and not her. Anurag gives laddoos to Prerna. Who is shocked to know that Anurag made this himself? Sonalika (Aamna Sharif) watch them and gets irritated. Prerna says the laddoos tastes yummy. Sonalika gets furious and drops the cup to distract them and hides. Anurag wonders who had dropped it and goes to find out. Prerna takes the laddoo and gets up to go home. Prerna feels that Sonalika might have dropped the cup and goes to meet her.
Prerna comes to Sonalika's room and tells her that she knows what she did. Sonalika tells Prerna that she is going to take everything from her soon. Prerna tells Sonalika that Anurag has a bond with her unborn child that is why he cares for her so much. Sonalika tells her she will break this connection soon. Prerna tells Sonalika that she is trying to do this for long but is unsuccessful. Prerna tells Sonalika that she should be ready to see her and Anurag together. Sonalika tells Prerna that she will apart her from Anurag. Kasautii Zindagii Kay 2 December 18, 2019 Written Update Full Episode: Anurag Catches Hold of The Truck Driver, Prerna Slaps Sonalika
Later in Sharma house, Shivani tells Prerna that Sonalika is completely losing it and that is why behaving weird. Prerna tells that Sonalika told that she will separate Anurag from her. Prerna thinks what is in Sonalika's mind now. Sonalika on the other side, thanks Mohini as she planned an outing for her. Sonalika sees Prerna coming into the house and goes to her. Sonalika tells Prerna about the farmhouse they are going to visit. Sonalika tells this is the same place where one old temple is there. Sonalika tells that they are all going there to spend some quality time. Prerna gets disturbed.
Prerna goes to meet Anurag. Sonalika follows her and asks why she came to meet Anurag. Sonalika tells Prerna that does she want to know her next plan. Sonalika tells what all she did to separate her from Anurag but this unborn child comes in the between every time. Sonalika tells that she will go close to Anurag and become the mother of his child. Sonalika tells when she becomes pregnant with Anurag's child then he will be always roaming around her. Sonalika challenges Prerna that once she becomes pregnant he will forget her and her unborn child. Sonalika tells Prerna who will belives her child is Anurag's as she was married to Mr Bajaj. Prerna gets furious and slaps Sonalika.
Sonalika tells for the first time, she is happy as Prerna slapped her as it shows how insecure she is. Sonalika asks Prerna is she scared of her now. Sonalika tells Prerna that she is going with her husband to enjoy her honeymoon.  The Basu's get ready to go to the farmhouse. Prerna thinks what she should do now to stop Anurag from going to the farmhouse. Sonalika thinks Prerna will try her best to stop Anurag but she will not allow her to.
In the next episode, Prerna tells Shivani about Sonalika's challenge. Prerna ploys a plan to reach Anurag.