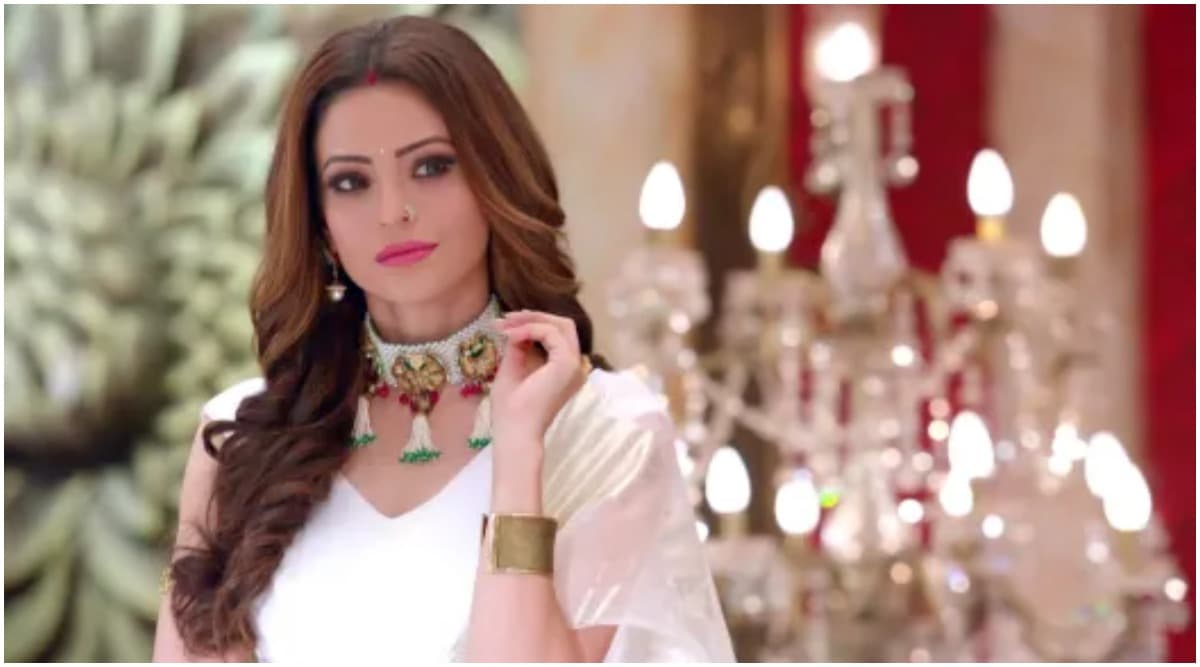 In yesterday's episode of Kasautii Zindagii Kay 2, Anurag witnesses flashes from his past when Prerna faces an awkward situation. Ronit and Sonalika plan to kidnap Prerna during the New Year party. In tonight's episode,  we see Anurag (Parth Samthaan) gets restless as why he is feeling jealous seeing Viraj and Prerna (Erica Fernandes) together. Kasautii Zindagii Kay 2 January 13, 2020 Written Update Full Episode: Ronit and Sonalika Plan to Kidnap Prerna, Whereas Anurag Gets Flashes From His Past.
Viraj on the other side thinks why he could not tell Prerna that he does not want to marry her. Viraj thinks that he is getting attracted to Prerna. Ronit disguises himself as a waiter and comes to the party. Sonalika tells him that he should do his work soon and move out of Basu's house before anyone catches hold of him. Ronit shows Prerna's photo to his goons and tells them to kidnap her.  Shivani dashes with Ronit who is disguised himself as a waiter, he excuses himself and goes. Shivani sees the waiter and feels that he is familiar and follows him to find out who is he?  Ronit calls Sonalika and tells her about Shivani following him. Sonalika (Aamna Sharif) tells him she will handle her but warns him to be alert next time. Shivani runs behind Ronit, suddenly Sonalika comes and starts talking with Shivani so that she stops chasing Ronit.
Moloy tells everyone to come on the floor and dance and enjoy the party. Anurag and Viraj both go towards Prerna to ask her for dance.  Viraj stops his steps when he sees Anurag who has come to ask Prerna for a dance with him. Sonalika calls out to Viraj and asks him to dance with her.
Meanwhile, Shivani again sees Ronit and follows him upstairs. Ronit thinks he should change his look and goes inside one of the room. Ronit thinks he should hide in the room till Shivani goes down. Anupam comes and asks Shivani what is she doing upstairs. Shivani tells Anupam that she is having a feel that Prerna's life is in danger. Just then Nivedita comes and takes Anupam with her. Shivani goes inside the room to search for the person.
Down in the party, Viraj dances with Sonalika. Anurag asks Prerna to dance with him. Viraj tells Sonalika that she should dance with Anurag and he will dance with Prerna. Sonalika tells Viraj that Anurag likes Prerna and wants to spend some time with her. Sonalika tells Viraj she did not want to tell him but for some time this all was disturbing her so she told him. Anurag tells Prerna that he likes dancing with her. Anurag again sees vivid flashbacks. Anurag asks Prerna that he feels that they used to dance before also like this. Suddenly Prerna feels pain in her legs, Anurag takes her aside to sit. Sonalika provokes Viraj and tells him that he should talk with Anurag about this and sort out.
In the precap, Viraj sees Anurag massaging Prerna's leg and gets jealous.  Viraj asks Anurag does he loves Prerna. Meanwhile, Ronit hits Shivani with a vase from behind and makes her unconscious.